iOS Hardware & Accessories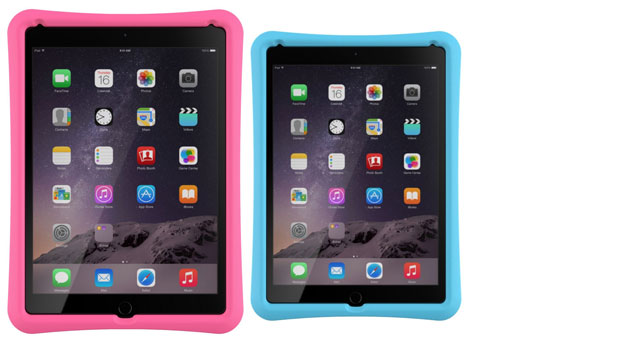 Published on February 21st, 2017 | by Admin
Tech21 brings parents unlimited fun family time with Evo Play
SYDNEY, 21 February, 2017 – Tech21, the leader in impact protection for mobile devices has launched its new range of cases for the iPad in Australia: Evo Play.
"Kids + iPads" isn't always the safest pairing if your iPad isn't protected, but it can certainly be one of the most fun for inquisitive minds. Whether it's watching the latest episode of Peppa Pig or navigating through the back garden jungle discovering new wildlife, iPads can open up a world of exploration, but more often than not, a small chip here or a little crack there means that fun can be cut short.
Prolong the play time and keep that shiny new look and feel to your iPad even when little fingers have put it through its paces thanks to tech21's new iPad case, Evo Play. This comfortable and lightweight case has been designed to offer unbeatable drop protection from up to two metres, and with its iconic design, vibrant colours and handy multi-use handle, this case will remove any glimmer of fear you had in handing over your iPad to your children.
This case is constructed almost entirely from tech21's unique material, FlexShock™ Foam, meaning all sides and surfaces are protected from drops as the material moulds snugly to your iPad.
Better still, the case is entirely dishwasher safe, so it's easy to keep clean, and when it's on your iPad, its sealed outer shell is abrasion/bite resistant, preventing any bacteria from getting in under the surface.
"We've designed the all-new Evo Play with kids in mind. We know children love to learn, play and explore, and we recognise iPads are a great way for them to do this. However, they may not love your precious iPad back, so Evo Play is there for you," comments Jason Roberts, CEO, tech21. "Evo Play is lightweight and comfortable for little hands to hold, yet strong enough to keep your iPad safe from tumbles and drops."
Evo Play is available in pink/purple and blue/green colours from tech21.com, RRP $79.95 for Apple iPad mini, mini 2, mini 3 & mini 4, and RRP $109.95 for Apple iPad Air 2.
Much like all of tech21's products, Evo Play comes with a simple promise: it's rigorously tested to work harmoniously with your iPad. Like the technology it's designed to protect, it uses the latest science, ingenious design and unbeatable user-friendliness to make advanced impact protection possible. Tech21 calls it 'Protection Made Intelligent'.