Comedy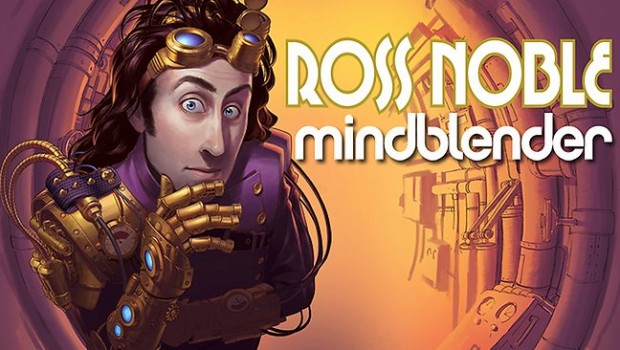 Published on March 6th, 2015 | by admin
Stand-up comedy trifecta ­ March 19, 2015
Universal Sony Pictures Home Entertainment is releasing a range of stand-up comedies – Eddie Izzard 'Force Majeure', Ross Noble 'Mindblender' and Wil Anderson 'Wiluminati' – available to own on DVD and Digital from March 19, 2015.
WIL ANDERSON 'WILUMINATI'
 "Astute, sharp and intelligent, Wil Anderson is a master" – The Age
A multi-award winning comedian of true global standing, Wil Anderson returns with his fresh new tour, recently recorded in January after performing over 11 months in four different countries. Almost twenty years of leaning on a mic stand has brought Wil to this point – a hometown show on one the world's most prestigious stages, the Sydney Opera House. Australia's biggest selling stand-up comedian, Wil Anderson's Wiluminati is available to own on DVD and Digital from 26 March 2015.
EDDIE IZZARD 'FORCE MAJEURE'
 "King of the universe… entertainment incarnate" – The Telegraph
One of the most acclaimed comedians of his generation, Eddie Izzard returns with his unique talent and surreal comic narratives in his latest show Force Majeure. Filmed over two years and in 27 countries, Eddie's mammoth 2013-14 tour takes viewers on a truly hilarious journey, offering a rare glimpse into the mind of the master of surrealism.
ROSS NOBLE 'MINDBLENDER'
 "A head spinning (comedy) cocktail of the sort no other stand-up could dispense" – The Daily Telegraph
Often described as a master surrealist and the king of improvisational comedy, Ross Noble celebrates 21 years in stand-up with the release of his ninth live DVD, Mindblender. Known for his limitless imagination and unmatched talent for abstract laugh-out-loud streams of consciousness, Noble takes viewers on a unique tour through the outer limits of his brain. Featuring Noble's astonishing improvisation and hilarious irreverent digressions, Ross Noble: Mindblender is available to own on DVD and Digital from 19 March 2015.