XBox One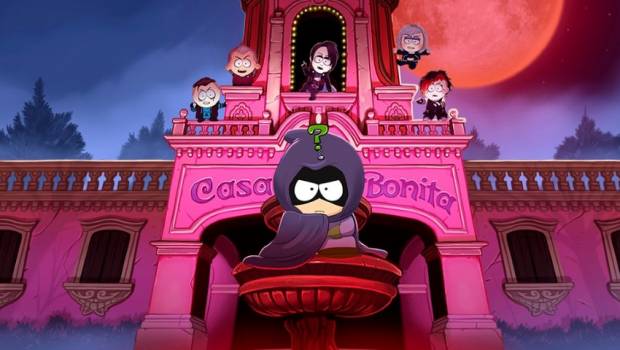 Published on March 30th, 2018 | by Tony Smith
South Park: The Fractured But Whole From Dusk Till Casa Bonita DLC Review
Summary: South Park: The Fractured But Whole From Dusk Till Casa Bonita DLC is an enjoyable albeit short awesome South Park adventure
Based on the classic episode from the TV series, From Dusk Till Casa Bonita now allows players to visit Denver's legendary Casa Bonita restaurant in true South Park fashion. As this is a DLC, it should take most fans around hours to finish which plays out like a double episode, including an amusing boss.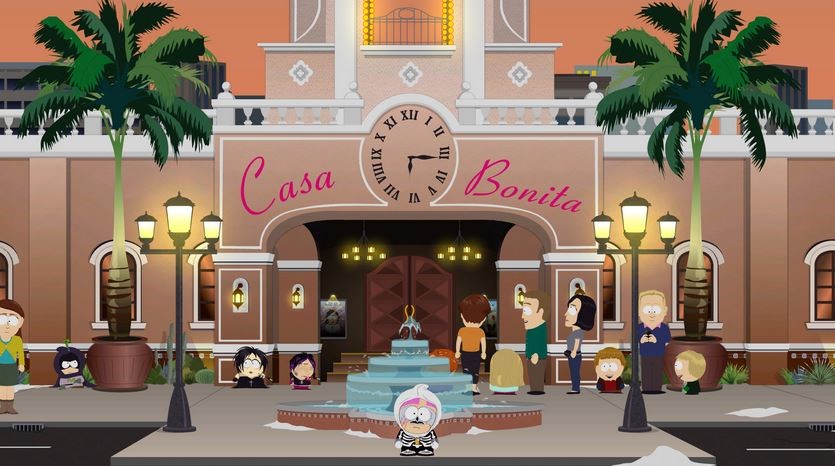 Although things start innocently enough in this DLC (do they ever really do in South Park), it literally hits the fan thanks to a demonic entity that when added with the laughs, fun gameplay and a story that is totally bizarre, it makes for an entertaining South Park adventure. Furthermore, it pays homage to the classic episode well.
So when Mysterion's (aka Kenny) sister has become involved with a gang of Goth kids who are 'vampires', they threaten to turn her into one of them. Thankfully you have a new character to help you in your plight called Henrietta who is not only a goth but has 'occult' powers, including healing abilities to help you battle the vamps at Cartman's favourite restaurant, Casa Bonita… not to mention a hilarious cameo!
Apart from your new friend, From Dusk Till Casa Bonita adds a new class called the Netherborn which gives you new powers for both short and long ranged attacks, including a new ultimate that causes quite a bit of chaos. Adding to the gameplay are some fun mini-games, including puzzles that at times did leave me scratching my head for answers.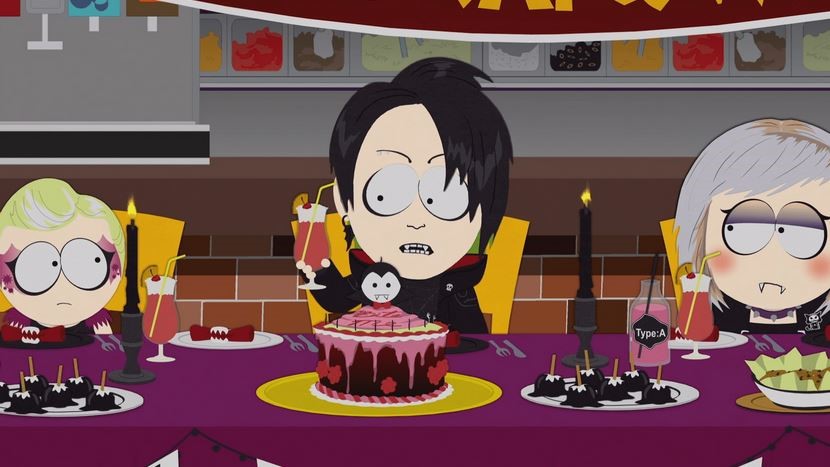 As this is a DLC for South Park: The Fractured But Whole, the gameplay is identical to the main game and our full review can be found at https://www.impulsegamer.com/south-park-fractured-whole-review/. For graphics and audio, it is identical, although this DLC does add a new location plus new characters to play and fight. On…the voice acting is to die for! The only downside to this DLC is that it's quite a short play, however if you enjoyed the main game, you'll definitely have a blast revisiting this crazy universe of Trey Parker and Matt Stone, including plenty of LOLs!
Final thoughts?
South Park: The Fractured But Whole From Dusk Till Casa Bonita DLC is short and sweet. However it successfully celebrates the world of South Park and gives us an adventure that feels like an episode from the cartoon with some hilarious cutscenes. Furthermore, the new enemies, boss, character class and buddy helps the title stay fresh and all in all, it was a fun albeit short experience… and once again the voice acting is to die for!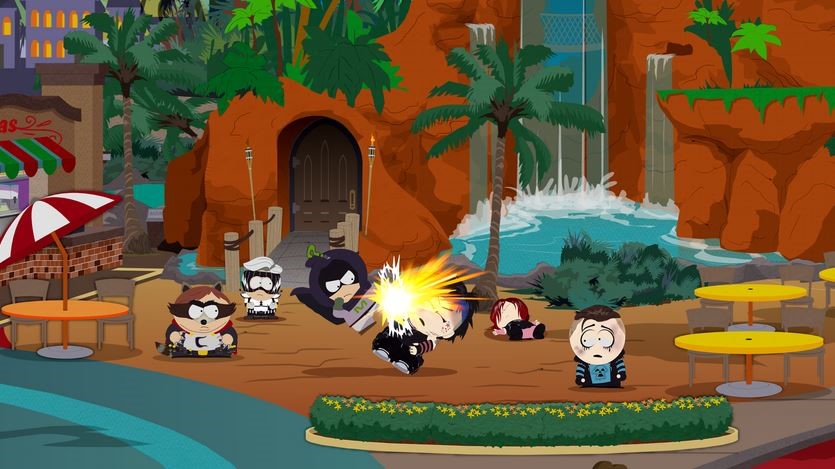 Game Details
Title: South Park: The Fractured But Whole From Dusk Till Casa Bonita
Publisher: Ubisoft
Developer: Ubisoft, Ubisoft San Francisco, South Park Digital Studios LLC
Genre: Role-playing Video Game
Rating: R 18+
Platforms: DLC for PS4, Xbox One, PC