Comedy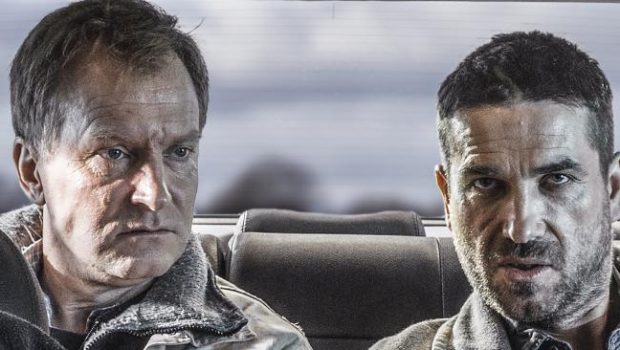 Published on September 19th, 2017 | by Pat Condliffe
Small Town Killers – Film Review
Reviewed by Pat Condliffe on the 18th of September 2017
Icon presents a film by Ole Bornedal
Produced by Peter Bose and Jonas Allen
Written by Ole Bornedal
Starring: Nicolas Bro, Ulrich Thomsen, Mia Lyhne and Lene Maria Christensen
Edited by My Thordal
Music by Joachim Holbek
Cinematography by Dan Laustsen and Linda Wassberg
Running Time: 90 minutes
Rating: MA15+
What happens when your significant other no longer has desire for you? What do you do if the rivers of passion you both once shared dry up? Why, you get drunk and hire a hitman to knock off your wife! And this is exactly what shonky builders Ib and Edward do, but with catastrophic and occasionally humorous consequences. Small Town Killers (Dræberne fra Nibe) is a fun, but limp, Danish black comedy about relationships, desire, and expectations. It is an endearing and at times funny look at the later stages of marriage. It has several laugh out loud moments as it grapples with the divergent expectations of couples and the lengths they will go to have their way. Ole Bornedal's film follows two shonky builders as they go to great lengths to revenge themselves after being spurned by their wives as a consequence of their own actions, and inactions.
The premise of Small Town Killers is ridiculous and disturbing. Ib and Edward, played by Nicolas Bro and Ulrich Thomsen, respectively, find themselves in the midst of a dry-spell in their relationships. Neither man is having any success bedding their wives. They feel neglected and exploited. The film begins with Ib at couples therapy with his wife, Gritt (Mia Lhyne) where they are exploring the lack of intimacy in their relationship. The therapists fast diminishing sympathy for Ib reflects his sense of entitlement and lack of engagement in their relationship. Similarly, Edward is given the cold shoulder by Ingrid (Lene Christensen) as he attempts to seduce her by chatting up her derriere, much to her disgust. Gritt and Ingrid are more interested in their salsa classes and personal development, than a roll in the hay with their boring partners. It doesn't do them any favours that Ib and Edward are not the nicest of characters. They are selfish and entitled, and long-time scammers who fleece their building customers. When they threaten their wives with divorce, the women call their bluff and threaten to out them for the under-the-table fortune they've acquired. A drunken night together after getting outfoxed by their wives leads them to book an online hitman from Russia. When the drunken Igor (Marcin Dorocinski) arrives, the body count rises and hungover regrets complicate the situation.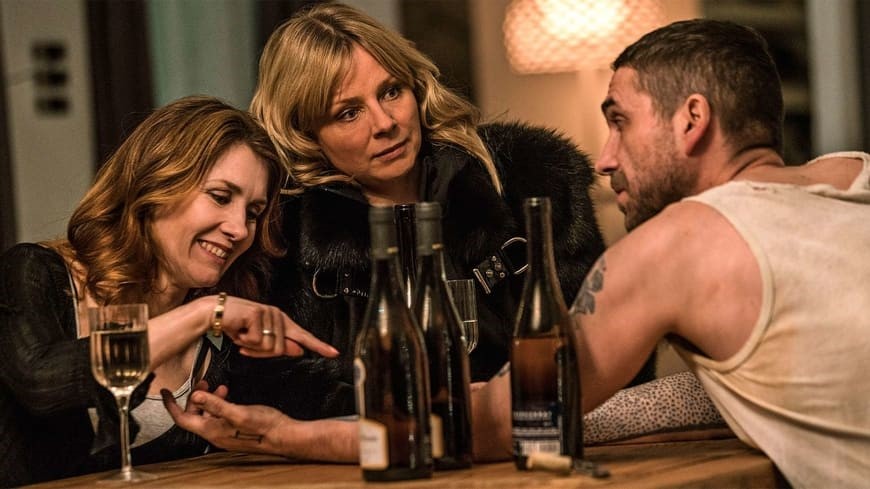 Small Town Killers is directed by Ole Bornedal. Bornedal first made a splash with Nightwatch (1994), a thriller starring Nikolaj Coster-Waldau which was eventually remade in English with Ewan McGregor. Since then he has made a few horror films and some Danish television. His film The Possession (2012) was a mild success in the US, but didn't garner any accolades. Bornedal is on far firmer ground here. Small Town Killers is reminiscent of Death Becomes Her (1992), and The Cook, the Thief, His Wife & Her Lover (1989), especially in its combination of slapstick comedy and sudden violence, but it also has the quirkiness of Adam's Apples (2005). The cast do an excellent job. Christensen and Lhyne are great as the aggrieved and impetuous wives just looking for some affection and happiness. Bro and Thomsen manage to be simultaneously endearing and despicable as the grubby entitled louts that get themselves into trouble. Marci Dorocinski steals the show as Igor, the drunken and lecherous Russian hitman. Gwen Taylor does her best with the less developed and more derivative English assassin, Miss Nippleworthy.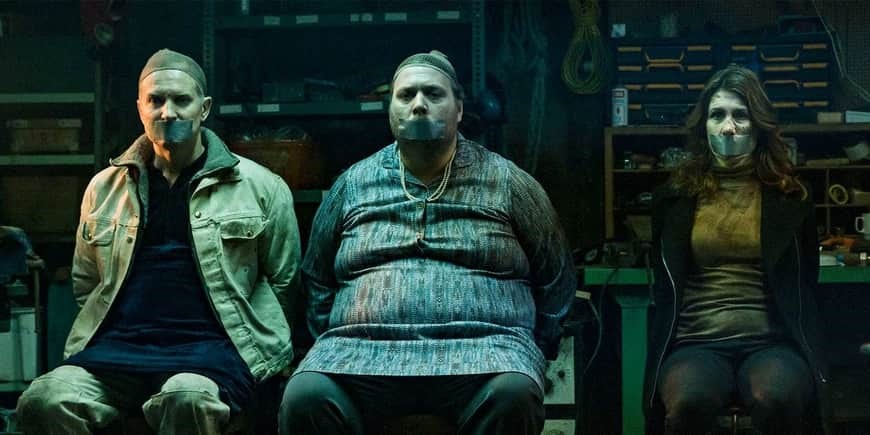 The editing and directing are solid, but not amazing. The score is fun, and it suits the salsa theme that is peppered throughout. The camerawork is fun and captures the physical comedy of the film. It is practical and engaging, but nothing remarkable. There are some fun sets, especially the church. The script is what lets Small Town Killers down. It is funny in parts, laugh-out-loud funny at that. But it also quite flat in others. Some of the slapstick humour misses the mark quite a bit or is plain offensive, such as the scenes with the taxi driver or the waiter, Bent. Black comedy is quite the balancing act, and while this is clearly indebted to the films of Emir Kusturica it doesn't hit their heights. Ib and Edward don't deserve their wives and the film's direction at times is disappointing because of this. Ingrid and Gritt are far from likeable in their own right, but they're clearly jaded from their shithouse marriages. Their side of the story makes more sense and you can certainly sympathise with them by the end of the film. It's not that Small Town Killers makes you cringe, it's just there's only so many scenes where you can try and sympathise with two unpleasant blokes trying to feel sorry for themselves.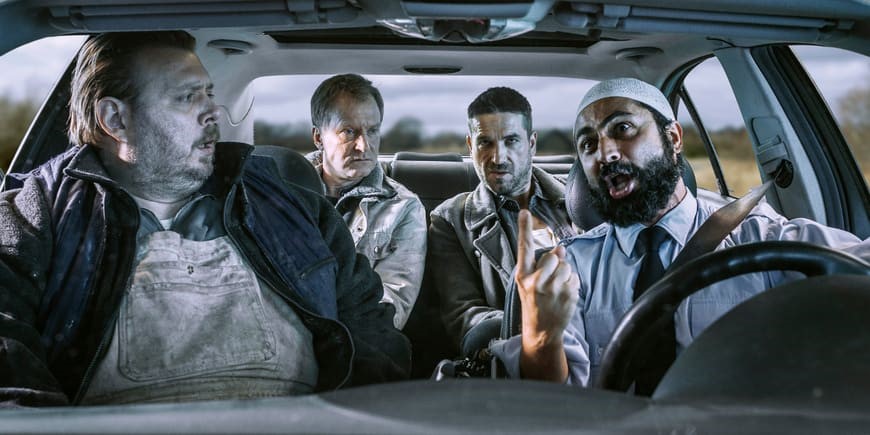 Small Town Killers lacks the aptitude of its hired killers and misses the mark. It's excellent performances and reasonable direction are undersold by a lacklustre and somewhat derivative script. There are moments of originality, but they get lost by some unnecessary racial and sexual caricatures. Bornedal just doesn't get the balance right in this black comedy. Good performances and occasional moments of hilarity don't make up for the meanness of the status quo at the film's centre. It's clearly a film that tries to mean well, but like a good-hearted hitman, good intentions don't make you moral. 2.5 murderous relationship counsellors out of 5.
Summary: Romantically inclined black-comedy swaps too little romance for too much meanness.
2.5
Danish hitman comedy misses the mark.