Action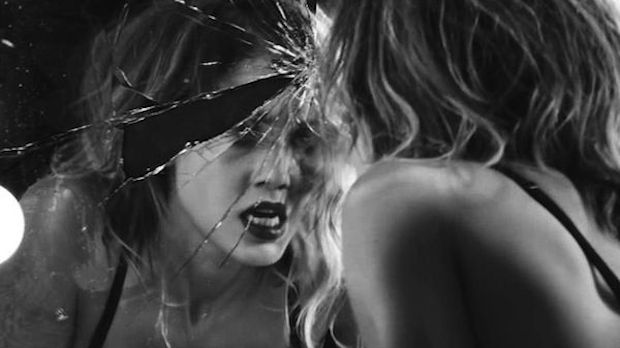 Published on November 11th, 2014 | by admin
SIN CITY: A DAME TO KILL FOR Available on Blu-ray, 3D Blu-ray, DVD and Digital January 28
The most highly anticipated sequel is here and it's in eye-popping 3D. Co-directors Robert Rodriguez and Frank Miller reunite to bring Miller's visually stunning Sin City graphic novels back to life in SIN CITY: A DAME TO KILL FOR.
With a powerhouse cast just as star studded as in the original, SIN CITY: A DAME TO KILL FOR features Basin City veterans alongside newcomers in the sequel that is just cool, gritty and dangerous as the first. In a town where justice doesn't prevail, the desperate want vengeance and ruthless murderers find themselves with vigilantes on their heels, as the most hard-boiled citizens once again cross paths with its vicious inhabitants.
"packs one mighty, jaw-crunching punch" – Filmink
It's another Saturday night for Marv (Mickey Rourke) and he's in one of those moods where even beautiful but heartbroken Nancy (Jessica Alba) can't lift his spirits. Meanwhile, Johnny (Joseph Gordon-Levitt), a skilled gambler, is trawling through Basin City looking to infiltrate a high stakes poker game and get lucky against ruthless Senator Roark, the man you never cross. Dwight (Josh Brolin), on the other hand, is getting in too deep with former lover, saucy temptress Ava Lord (Eva Green), the dame worth killing for, and he might not get out of this one alive.
"destined to delight the eye and darken the soul" – Sky Movies
SIN CITY: A DAME TO KILL FOR features a phenomenal cast including Bruce Willis, Jessica Alba, Joseph Gordon-Levitt, Josh Brolin, Eva Green, Mickey Rourke, Rosario Dawson, Jeremy Piven, Powers Boothe, Christopher Meloni, Jaime King, Jamie Chung, Juno Temple and Ray Liotta