Action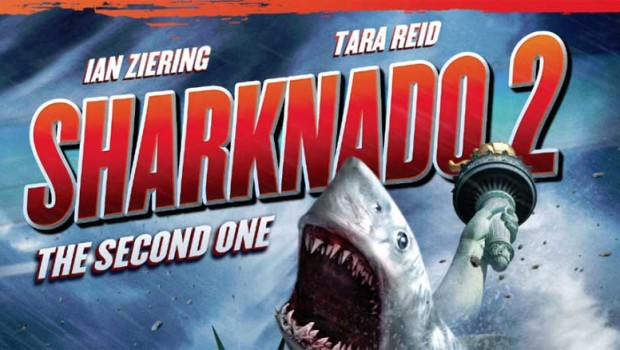 Published on September 22nd, 2014 | by admin
Sharknado 2 – October 23, 2014
Universal Sony Pictures Home Entertainment is releasing Sharknado 2 – available to own on Blu-ray™, DVD and Digital from October 23, 2014. 
Starring Ian Zierring (Sharknado, Snake & Mongoo$e) and Tara Reid (Sharknado, American Pie) from the original Sharknado with cameos from Vivica A. Fox (Kill Bill 1 & 2, Independence Day), Mark McGrath (Scooby Doo, Killer Kareoke), Kelly Osbourne, Billy Ray Cyrus and Perez Hilton, comes the wildly popular television film sequel Sharknado 2: The Second One. Directed by Anthony C. Ferrante (Sharknado, Hansel & Gretel), this terrifying shark-tastic adventure will have you in storms of laughter as lethal sharknados wreak havoc on the Big Apple.  
Fin (Zierring) and his ex-wife, April (Reid) are on their way to New York City to promote April's new book based on the events of the Los Angeles sharknado. As their plane comes in for landing a violent storm is raging and airborne sharks begin to smash against the aircraft. Not under the illusion of coincidence, Fin tries desperately to warn the unconvinced passengers and crew of the impending nightmare that is yet to come. 
Suddenly the storm morphs into a Category 7 hurricane, with surging floodwaters bringing thousands of sharks from the ocean into the streets of New York City. To make matters worse, tornadoes are on the horizon, unleashing a fury of sharknadoes on the city's population. As sharknadoes tear though the city, no vehicle, building or national monument is safe and it's up to Fin and April to save the Big Apple. 
Featuring an all-star cast and a huge collection of celebrities, Syfy's hilarious smash hit will once again bravely match heroes against sharks. Bite into Sharknado 2: The Second One on Blu-ray™ and DVD from October 23, 2014.