Comedy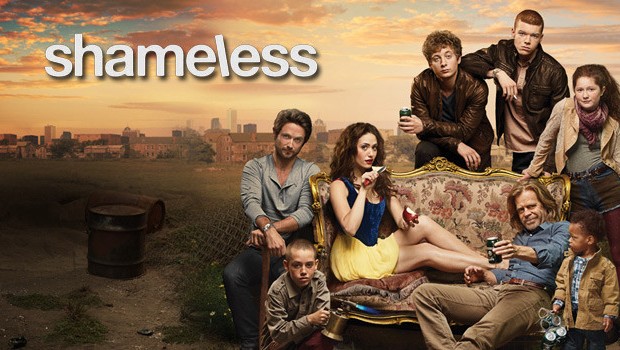 Published on December 30th, 2013 | by admin
Shameless the Complete Third Season DVD Review
Summary: Season 3 of Shameless is full of surprises and comes as highly recommended viewing for the disconcerting viewer!
Shameless the Complete Third Season
Genre: Comedy, Drama, TV
Distributor: Warner
Running Time: 624 minutes
Rating: R18+
Reviewer: James Wright
Just like the US series of The Office, the UK series Shameless has also made the transition to the good old US of A which has almost taken on its own identity. This very black and controversial comedy revolves around the Gallagher family as they live crappily ever after on the bottom of the people food chain in the US.
The patriarch of the family is Frank (William H. Macy), a washed out alcoholic who comes up with some really bizarre schemes like being a drug mule and even a gay rights spokesperson. With these two themes in mind, Shameless is definitely not a politically correct comedy and uses every stereotype of the lowest class in the US with some hilarious results.
It also poses a great social commentary on the United States itself as well.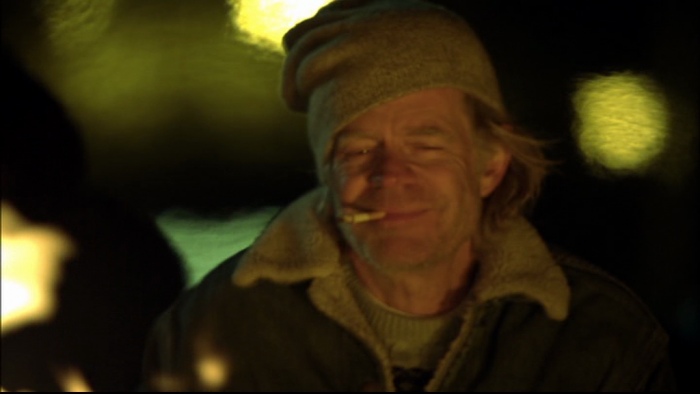 Although Frank's wife has never been around much due to her incarceration, the Gallagher's have their forced matriarch with Fiona (Emmy Rossum), the eldest of the Gallagher's children who plays their pseudo-mother to the detriment of her own well-being and more importantly, her own life.
Season 3 of Shameless continues a few of the plots from the previous season and delivers even darker humour, especially as we bare witness to Frank's misadventures. One of the standout characters in season 3 for me was Debbie (Emma Kenney), the Gallagher's youngest daughter who actually stands up to her father, especially with Frank's toxic relationship with girlfriend Sheila (Joan Cusack).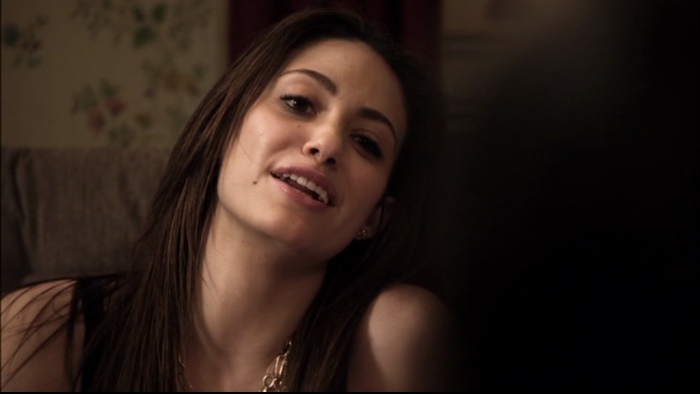 Frank is also probably at his worst in Season 3, especially with children but it's great to see Fiona step out of the Gallagher's shadow as she lands a good job as she tries to juggle her relationship with Jimmy and being the family's only informal support network. Fiona's partner Jimmy also creates some huge difficulties for her, especially as he wants to return to Medical School which causes some huge trust issues between them and considering the trust issues with her father, it doesn't go very well. Another powerful story is seeing Fiona challenge her father's drinking, especially when he repeatedly ends up in hospital.
Of course the comedy of Shameless is Frank who becomes a gay rights activist with an anti gay group offering him women to help "cure" him of his homosexuality. It's just too bizarre and quite enjoyable to see the whole story unfold in classic Gallagher fashion. Frank is like watching a car crash, you cannot help but watch.
After watching season 3 of Shameless, it's probably the best season to date that is filled with black comedy, betrayals, sex and life as this family on the brink of collapse somehow manage to stay a float in this strange world that they live in. It will make you laugh, it will make you cry, Shameless is easily one of the best series available that at times is a mirror to society that is about to burst at its seams.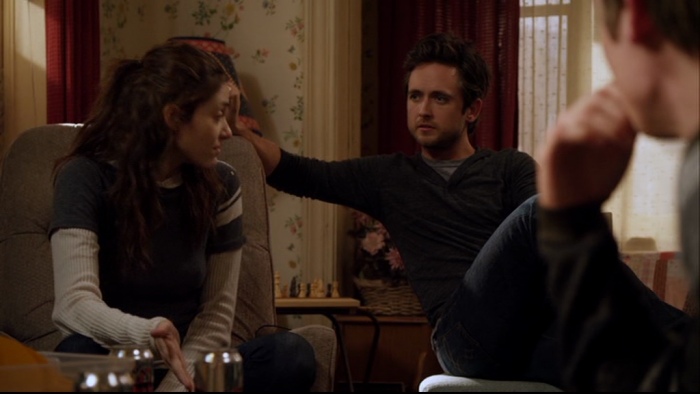 On DVD, Shameless the Complete Third Season features some very interesting special features that include;
6 All-New Featurettes: Where the Streets have No Shame, An Officer and a Gallagher, The Many Sides of Sheila, A Lip off the Old Block, Being Mandy & Mickey Milkovich plus A Messy Triangle: Lip, Karen & Mandy
Unaired Scenes
These featurettes give a great insight into the characters and storylines of Shameless, especially the relationship between Lip, Karen and Mandy. Video quality is quite impressive on DVD as is the Dolby Digital 5.1 audio in this release. Warner should once again be commended on an exceptional release.
Final Thoughts?
From Lip being arrested, Frank ending up in hospital and Ian enlisting in the army, Season 3 of Shameless is full of surprises and comes as highly recommended viewing for the disconcerting viewer!