Comedy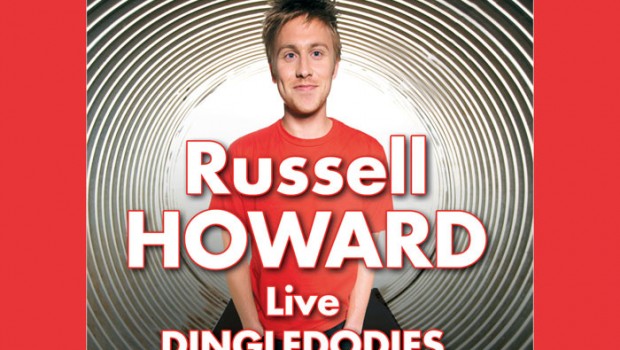 Published on March 8th, 2014 | by admin
Russell Howard Live Dingledodies Review
Summary: If you love British humour that pushes the boundaries than Russell Howard Live Dingledodies is a must have DVD that will make you laugh so hard that your sides will hurt
Russell Howard Live Dingledodies
Distributor: Beyond Home Entertainment
Running Time: 129 Minutes
Genre: Comedy
Rating: MA15+
Reviewer: James Wright
With almost perfecting timing with Russell Howard's Australian Tour Wonderbox, Beyond Home Entertainment have released his very amusing 2008 stand-up tour entitled Dingledodies which was filmed at the Brighton Dome. Russell is also known for his excellent TV series entitled Good News (currently screening on SBS) which has this very amusing comedian showcasing some of the funniest news from around the globe.
His stand-up routines are equally as enjoyable!
With that said, if you're a fan of the aforementioned Good News, Russell's Dingledodies stand-up tour is a little different and his humour is a little rough around edges but given that this tour is almost six years old, it's still a thoroughly amusing DVD with a much younger comedian.
Even so, his unique humour is still present and Russell talks about a variety of topics that include his first sexual experience that had his friends watching on, how his father told him to stand up to bullies due to his lazy eye, teasing a few audience members and even going head to head with an audience member in a push-up competition. That's what I like about Russell, his personality is quite infectious and you cannot help but smile or laugh.
Dingledodies also had me in stitches from start to finish and only discovering Russell through his TV series Good News, I must admit that his comedy earlier on was more sexualised and a little risqué but he still manages to keep within the boundaries of what is taboo in society. The DVD also contains some wonderful extras that includes Russell answering some amusing questions from audience members to a couple of segments from his other tours. Awesome extras!
Final Thoughts?
If you love British humour that pushes the boundaries than Russell Howard Live Dingledodies is a must have DVD that will make you laugh so hard that your sides will hurt… or if you need your Russell fix before he visits Australia in May, than this DVD will keep you amused until this brilliant comedian arrives on our shores!