XBox 360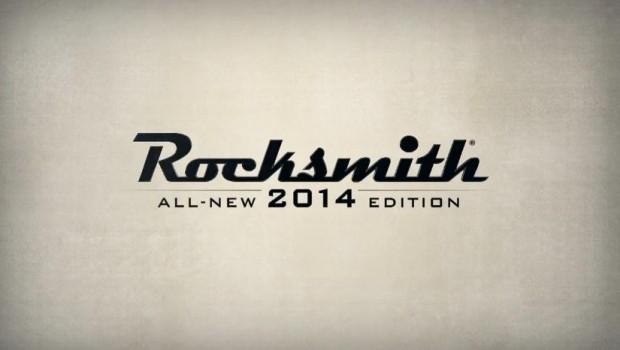 Published on October 23rd, 2013 | by Edwin Millheim
Rocksmith 2014 Review
Summary: Rocksmith 2014 is the reason closet guitarist are coming out, and maybe creating the next generation of musical artists all in one.
Title: Rocksmith 2014
Publisher: Ubisoft
Format: Xbox 360
Reviewer: Edwin Millheim
Review Date: October 2013
Its learning and fun, mashed into one.
Ubisoft proves that learning is not a dirty word. In spite of some of the labyrinthine menus one had to go through in the first Rocksmith, the game still struck a chord with millions of gamers and people that wanted to work at learning guitar.  So in many ways Rocksmith was a success.  Ubisoft listened to the players and the reviews that cited issues with the menus. To reach many features, it was a chore to just be able to find the features because they had been buried away.
Lo and behold Rocksmith 2014 is here now and rips it, rocks it, and punches the learning of guitar and Bass to a whole new level. Embracing this hybrid like concept of YES, you can have fun in a game atmosphere and learn guitar and or Bass.
More than just a facelift the game got a rebuild with tweaks to its inner game code DNA.  Let us lift up our Goblets of Rock and drink deep the musical goodness that is Rocksmith 2014.
Rocksmith 2014 it's a smoother play and interface experience. Its learning and fun mashed into one!
Ubisoft obviously did not want to break the strings of the franchises loyal fans, and let me tell you something; as a reviewer and as a consumer. In my opinion… if nothing else this… first choice lent huge value to the new title.  Read this next part out: Rocksmith 2014 is backwards compatible with the existing library of songs. That is both; the DLC (Downloadable Content) AND the on disk songs of the first Rocksmith.  So combine the first disk songs and DLC AND the new songs on disk and you are looking at a bit over 200 songs available with more to come in the form of DLC. The list of songs is far too exhaustive to go over here and I would run out of room fast. Being backwards compatible makes the Rocksmith 2014 song library rather impressive in scope and in different genre of music.
Though to import the songs from RS1 ON DISK songs there is a fee, licensing more likely to port them over to the new program. Any DLC from RS1 just ports over without a fee. The songs that came over have been upgraded with the new techniques and interface that is Rocksmith 2014. The new RS2014 on disk songs are a nice mix. Now add in some day one DLC songs and oh my gosh what a roll out.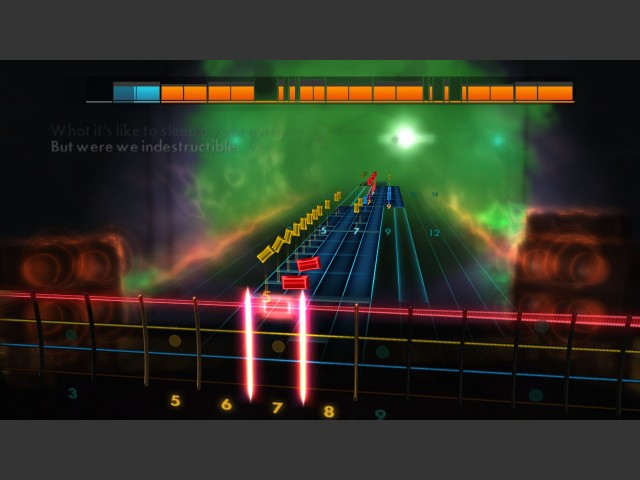 Rocksmith 2014 Edition's on disk complete track list;
•Aerosmith – Walk This Way
•Alice Cooper – No More Mr. Nice Guy
•Alice In Chains – Stone
•Arctic Monkeys – R U Mine?
•Avenged Sevenfold – Bat Country
•Bob Dylan – Knockin' On Heaven's Door
•Boston – Peace Of Mind
•Bush – Machinehead
•B'z – ultra soul
•Def Leppard – Pour Some Sugar On Me (2012)
•Deftones – My Own Summer (Shove It)
•EarlyRise – Wasteland
•Fang Island – Chompers
•Foo Fighters – Everlong
•Gold Motel – Brand New Kind Of Blue
•Green Day – X-Kid
•Iron Maiden – The Trooper
•Jack White – Sixteen Saltines
•JAWS – Stay In
•Joe Satriani – Satch Boogie
•Kiss – Rock And Roll All Nite
•La Sera – Love That's Gone
•Magic Wands – Black Magic
•Mastodon – Blood and Thunder
•Minus The Bear – Cold Company
•Monster Truck – Sweet Mountain River
•Muse – Knights Of Cydonia
•Nirvana – Heart Shaped Box
•Oasis – Don't Look Back In Anger
•Pantera – Cemetery Gates
•Paramore – Now
•PAWS – Sore Tummy
•Queen – We Are The Champions
•Radiohead – Paranoid Android
•Ramones – Blitzkrieg Bop
•Ratt – Round And Round
•Red Fang – Wires
•R.E.M. – Losing My Religion
•Rise Against – Savior
•Rush – The Spirit Of Radio
•Screaming Females – Rotten Apple
•Slayer – War Ensemble
•Splashh – All I Wanna Do
•System Of A Down – Hypnotize
•Tak Matsumoto – GO FURTHER
•The Dear Hunter – Stuck On A Wire Out On A Fence
•The Kinks – You Really Got Me
•The Police – Every Breath You Take
•The Rolling Stones – Paint It Black
•The Shins – For A Fool
•The Smashing Pumpkins – The Chimera
•The Who – My Generation
•Tom Petty And The Heartbreakers – Mary Jane's Last Dance
•Weezer – Say It Ain't So
•White Zombie – Thunder Kiss '65
The new first day DLC is:
The import pack which imports the first Rocksmith on disk songs is available.
Then there is the NEW day one DLC
•The Sky is Crying -Albert King
•25 or 6 to 4 -Chicago
•Hate to Say I Told You So- The Hives
•Ho Hey -The Lumineers
•My God is the Sun -Queens of the Stone Age
•Cherub Rock -The Smashing Pumpkins
•Elephant- Tame Impala
•Mind Eraser, No Chaser- Them Crooked Vultures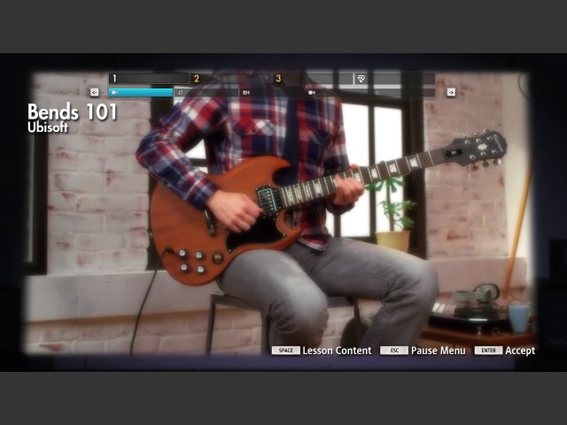 So we see the interactive TEACHING game has some mad creds from the list of songs alone. As we all know that's all fine and dandy, but what about our readers that have been on the fence all this time? Watching and waiting concerned that if they picked this up they weren't going to get too far? (Saw what I did there?) Not to worry, Rocksmith 2014 is closer to the incredible vision that Ubisoft had in the beginning. The first software Rocksmith was like just a taste. Holding our hands, getting us in the groove.
Now with Rocksmith 2014 it seems Ubisoft is no longer afraid to embrace the teaching end of things. Teaching and learning can in fact be fun. Ubisoft takes and does a mash up of tasty guitar, sprinkles in some sneaky gaming and learning stuff and ends up having a spectacular learning tool. With practice and some dedication, you can learn guitar or Bass guitar. Rocksmith 2014 does not do it all for you. It does however give you the tools to get you going, and make you better….with some input and some dedication on your part.
RS2014 is truly interactive gaming and rocking teaching tool at the very best. Amongst the rebuild and fine tuning the approach on how they give us a more robust and in depth gaming and learning experience…the designers have incorporated not only old techniques but a whole list of new and expanded techniques.  It's all covered by a mix of not only on screen prompts but new teaching videos that are of a production quality that is very high. The teaching videos cover everything from bare bone basics like putting the strap onto your guitar and into bending notes and advanced note bends, double stops, palm mutes, harmonics…the list goes on. They truly went and put a lot of thought into what would go in the lessons section. Also on how it would be presented. Using this game as a teaching tool with maybe a good teacher live would yield the fastest results, though Rocksmith 2014 gives the tools so a highly motivated player can see some results in their playing. That is the key again here. It just does not happen, you have to be willing to put in the practice and the time.
First off when you start the game up, if you have been a Rocksmith player from the first game…you will notice something truly inspiring. The screens load up lightning fast compared to its predecessor. Second getting through to the different menus and options are a breeze in itself. The transitions are crisp and direct.
Going through the song list so much more precise with options of how they are sorted changing with just the press of a button. How the songs are displayed are much cleaner, it reminds me of how you would look at your purchased items on iTunes really. It's that clean. As you look through the songs depending on what path in the learning game you chose….either lead guitar, rhythm guitar or Bass guitar…some songs may be Ex-ed out indicating that the song you chose does not have an arrangement using THAT path. It's a simple thing with another click of a button players can toggle the path they take and change it to another choice that the song does have an arrangement for. If you have not played the first Rocksmith then my stressing how incredible the interface is…will only have a bit of meaning to you. The improvement is inspiring. To go over each every little thing and how expanded the game has gotten in regard to its core teaching elements would take far too much space.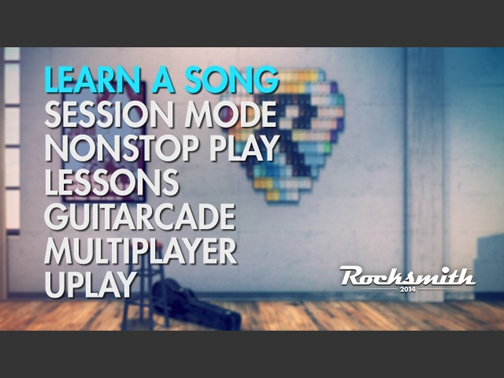 The graphics for tuning the guitar have also been revamped, making things much clearer, and the tunings have got an update, the game supports more tunings.  So not just E standard and drop D anymore. This opens the game up for oh so many other artists. Also as long as the next song you play is in the same tunings of the last song you played, you do not have to retune the instrument every time you switch songs.
The updated note highway has much more concise visuals queues for the player.  The notes themselves have been updated to show the new techniques that the game now supports. The graphic for the guitar neck and note highway now show the area the next notes are coming up on, and they are numbered. The areas the next bit of playing will take place on is highlighted in blue.  This is the Anchor zone and it indicates what part of the neck the fret playing hand should be on for the next notes coming up. There are also finger print guides to help visually see how to form the chord shapes.
The precise time to play a note or do a technique seems to be really razors edge precise now. The visuals aid immensely.  Such things as doing a note bend are more clear and provides just how far to bend and how long to hold it. The dynamic difficulty part of the game has been tweaked and as you're playing if you pause, you can now adjust it rather than waiting to level up through the game just by playing. Moving it to different levels also shows you new notes and chords so you can see visually whatever section you paused on what would be in store changing the difficulty levels.  I did not have to tweak anything and I was getting no lag that I could see. My set up is video HDMI and Optical digital sound cable.
The new gradual master mode eases a player into things, it actually slowly makes the notes disappear if it sees you're playing the song really well. Either way, once again, everyone is able to learn at their own pace.
Performance feedback does not pull any punches, while it is forgiving to a point, it has no problems telling you if your performance was poor. On the other end of the scale if you do well, it will tell you.
Riff repeater is more accessible from any point in a song, pausing the game brings it up with many options at the player's fingertips. This way the player is able to practice any section of a song and adjust difficulty to how at ease they are with what they want to practice.
Couple things that gone, there is no AMP mode anymore. Now whatever instrument you have plugged into the game is hot and is heard any time you touch the strings.  So for those Xbox 360 players, no more going into AMP mode and bringing up the dash board of the 360 and practicing with a song from your Xbox hard drive. To be fare that was not anything intended in the first game. It just worked out that way. I liked that and it will be missed. Also there are no concert halls nor little clubs to play in, now instead as you play the song it's sort of like you're having a hallucination and you are now on stage some place and the audience in the dark venue are there enjoying the performance. I know this is a sort of transition from you practicing and on to stage, but I could not help but poke fun at it a bit on how it's presented. The weird clones are thankfully gone, there was something disquieting in the first game to look out in the audience and see multiples of the same person staring back at you.
The much publicized Sessions mode is very much a fun little section. Changing instruments of your band members and various other options and you get to experiment a little. Once you learn a few riffs or song in the game, try playing it in session mode. I have a lot of fun with the results. It's actually pretty fun to just rock out. The AI band plays as hard and fast or as slow and soft as you do. This area is your playground so enjoy. Those that are not built up with knowing how to play any riffs may find this section a passing interest. Players that can play a bit and for those that build up their skills will get much more out of this section. The section is an inspired bit of ingenuity. You can learn scales here and different notes that would sound good with the choices picked in the options before the sessions started.
Now while there is no playing an event anymore, there is a section for nonstop play. Go here to pick several songs and play all you want. Or go to learn a Song and scroll through and take your pick. Each song also has little missions and suggestions from the game. After trying out the song for instance, the suggestions may change if it notices you are having problems with a section or notes, it will then make some suggestion to a part of the game that will help you practice the parts you're having problems with.
Guitarcade is back with all kinds of new games in it. For those not aware, guitarcade has several arcade style games that you control with your plugged in instrument and it is a sneaky way for Rocksmith 2014 to teach you guitar exercises. It's all fun stuff and you definitely get better at negotiating the neck of your guitar.
If you get the game and go for the Xbox 360 version, the game does support Kinect voice commands. Some parts of it seem to work well, and then there had been times that it would go back without a word from me, or it would not understand what I said and go someplace else. This was even after recalibrating Kinect voice. You can turn this feature off in the options section.
I had no problems other than a few times during learn a song mode with the automatic tone switching, the game guitar sound dropped out and for several seconds the game would not register any notes I played either. This happened several times on different songs.  There had been times the display on the note highway seemed a little dark, with notes not as bright as the first game, some notes on certain strings had been hard to read. An adjustment in my TV display to a game mode was the answer to this issue for me. I have not run into any other issues with this fun game ala learning software.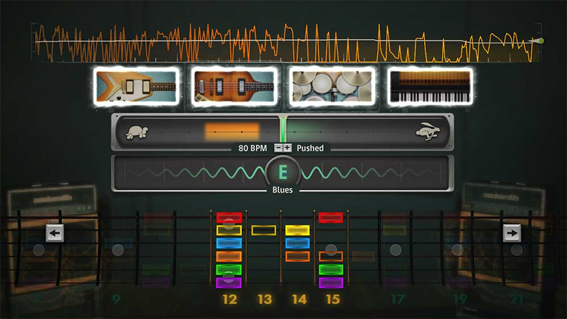 Now that things are in place and Rocksmith 2014 is an impressive showing, we can only hope that we see Ubisoft keep up with the DLC songs and expand some of the more impressive bands like Aerosmith, and Nirvana.  (We do not know if these songs are on the future DLC list or not but, who would not want to play Smells Like Teen Spirit, Or Come as you are? Or Aerosmith's Cryin….seeing more on Rocksmith 2014 from these bands would be a good thing and we all have our favorites. Ubisoft is the King of learning/game tools and from the looks of it, they may reign supreme for some time to come.
Rocksmith 2014 is the reason closet guitarist are coming out, and maybe creating the next generation of musical artists all in one.
You can get the Rocksmith 2014 version with or without the cable (Without… if you already have the Rocksmith Cable from the first game) or you can go all out and get the guitar bundle with an awesome Les Paul Jr.
Have fun, play games
Edwin Millheim