Comedy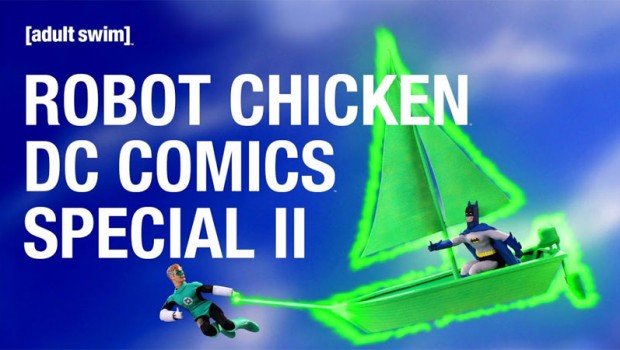 Published on March 1st, 2015 | by Andrew Bistak
Robot Chicken DC Comics Special 2: Villains in Paradise DVD Review
Summary: Robot Chicken DC Comics Special 2: Villains is pure comedic gold that takes the mickey out of the DC Comics Universe!
Robot Chicken: Dc Comics Special II: Villains in Paradise
Film Genre – TV Animation
Label – Madman Entertainment
Audio – English (Dolby Digital)
Running Time – 22
Region Coding – 4
TV Standard – PAL
Rating – MA15+
Year of Release – 2012
Primary Format – Movies/TV – DVD
Reviewer – Andrew Bistak
The hilarious team from Robot Chicken are back as they once again take the mickey out of the colourful characters and worlds of DC Comics. However be warned because this special is definitely not for children and comes with a MA15+ rating that will have fans of both Robot Chicken and DC Comics laughing in hysterics from the stop motion video sketches of their favourite DC Comics superheroes and villains. Yes, it is that funny!
However unlike the previous special, there is actually a loose "story" that has Lex Luthor (Alfred Molina) and his villainous Injustice League going on vacation as they move the Hall of Doom to the beach. Unfortunately this hits the fan when they stumble upon a private beach owned by the Justice League of America which results in villainous nudity and a giant battle with Starro the Conqueror that ends with a happy go-lucky Batman (Seth Green) sailing his Green Lantern ship through its eye.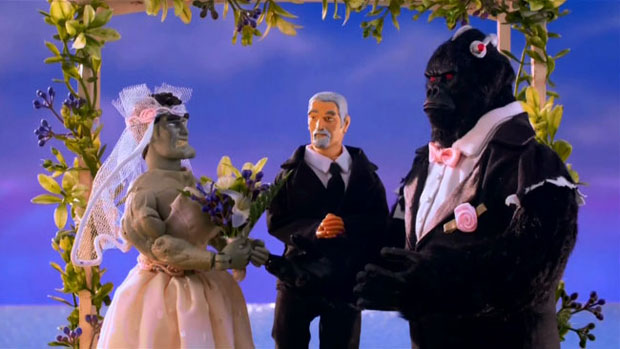 There's also a great parody on the death of Green Arrow (Alfred Molina) with Batman noting that superhero deaths are rubbish because they always come back in some crazy fashion that has all the heroes cheering at the funeral. Then you have another classic scene where Gorilla Grodd (Tom Clancy) marries Bizarro (Brecklin Meyer) because whenever Bizarro talks, he says the opposite of what he really means that ends in way too many kisses. It's classic Robot Chicken at its best!
There's also two very amusing music videos that showcase Sexy Lex Luthor from Smallville High and a great Grease parody starring Superman's (Breckin Meyer) clone Connor Kent (Zac Efron) and Lex Luthor's daughter, Lena (Sarah Hyland). Robot Chicken should definitely be commended on how they merge mainstream with pop culture.
Even though Robot Chicken uses stop motion video and action figures to tell these comedic parodies, it is quite cleverly done and does feature a little bit of violence like the DC Comics villain Mister Banjo being killed while escaping from prison or Starro squashing villains with his starfish arm. However all the violence is over the top and as a result is very amusing and remember… all villains and heroes do come back from the dead!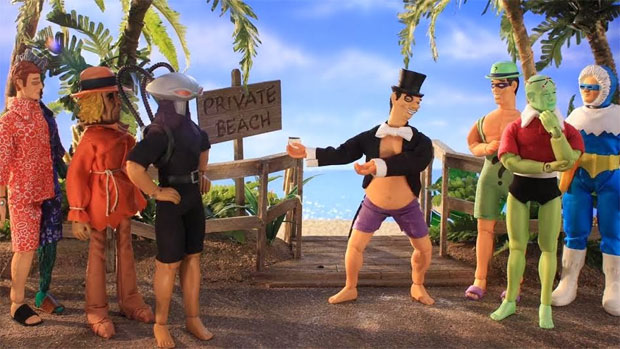 The dialogue of Villains in Paradise is also priceless as the creators really make the most of 75+ years of DC Comics history with some great one liners. I loved the conversation with Batman (Seth Green) and Green Lantern (Nathan Fillion) about how Bruce Wayne feels emasculated when he relies on Hal Jordan to make a bubble to help him fly or when Wonder Woman (Alex Borstein) gets upset when Superman did not tell the world that Connor Kent is actually their love child opposed to his clone.
Like the previous special, they do make fun of Aquaman (Seth Green), especially when he calls his tiny seahorse to defeat Starro which results in thousands of dead seahorse… this scene almost had me crying it was that funny. Another poke that Robot Chicken do at the industry are all the variant comics that both DC and Marvel do these days plus parodying key moments like the death of Swamp Thing to Swamp Thing returns. It's pure comedic gold!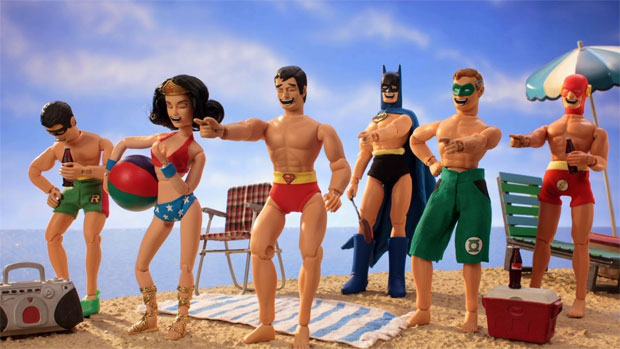 All in all, this second DC Comics Special is a must have DVD for all fans of DC Comics or Robot Chicken and its creators should be thanked on creating a great parody of this comic book universe. A special mention should be made to all the voice actors, especially Seth Green who plays a plethora of characters, Clancy Brown as Gorilla Grodd and Nathan Fillion as the definitive Green Lantern. These guys just make the sketches that much more funnier!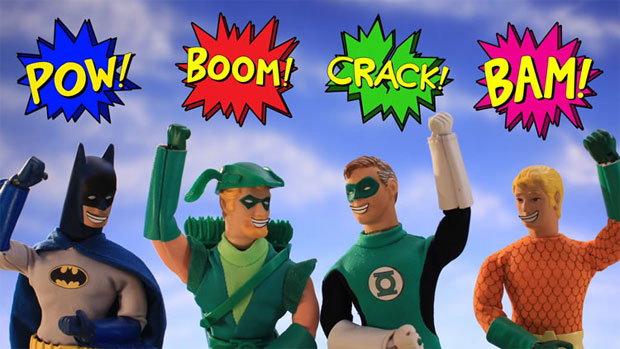 Beautifully presented on DVD with exceptional video and audio quality, this special also boasts a plethora of special features that include the making of this special, how they created the musical numbers, commentaries and my favourite, 20 questions of the Robot Chicken staff as they attempt to answer a variety of questions about the DC Comics universe with Geoff Johns, Chief Creative Officer giving viewers the correct answers. I also enjoyed the making as it includes the original artistic sketches of how they put this awesome stop motion video together.
Special Features:

The making of RCDC2VIP
Bad Hair, Musical Numbers and Sequels
The Ones That Got Away
20 Questions
Chicken Nuggets
Cut Animatics
Cut Sketches
Actors' Commentary
Writers' Commentary