Action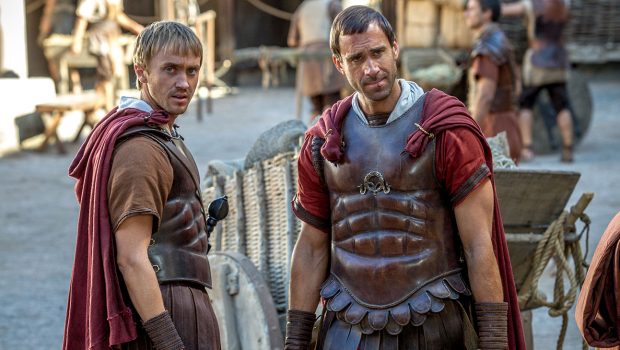 Published on May 10th, 2016 | by admin
Risen coming soon
Universal Sony Pictures Home Entertainment is releasing Risen – available to own on Blu-ray™ with UltraViolet, DVD & Digital from June 9, 2016.
Revisiting the resurrection of Jesus Christ, Risen retells an epic biblical story to solve the mystery of what happened to Jesus in the weeks following his crucifixion. Following the same vein as Passion of the Christ, the journey of the Messiah is retraced this time through the eyes of a non-believer. JOSEPH FIENNES (Shakespeare in Love) and TOM FELTON (Harry Potter Series) venture together on the manhunt that changed the course of human history in Risen.
Having served the Roman Empire, military tribune and non-believer Clavius (Joseph Fiennes), is tasked by the great Pontius Pilate to find the missing body of Yeshua (Jesus). Yeshua's unexplained disappearance causes hearsay of a risen Jewish Messiah, so Clavius along with his aide, Lucius (Tom Felton), endeavour to disprove the rumours that could potentially lead to an uprising in Jerusalem.
In the hopes of finding Yeshua, Clavius seeks Yeshua's disciples and other historical biblical characters. His investigation eventually leads him to find Yeshua's body, and after trying to reconcile what he's seen, his initial beliefs peel away as he starts to wonder whether he's on the wrong side.
The rendition of the events of Jesus' death and resurrection as seen through the eyes of an outsider, presents a brand new perspective to this timeless and familiar story. Experience the physical, spiritual and emotional journey of Clavius' learning of the truth in Risen.