Events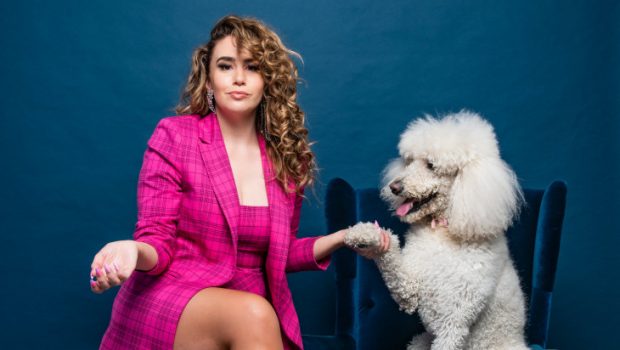 Published on July 25th, 2023 | by Tim Chuma
Replay Festival 2023: Michelle Brasier: Legacy Review
Summary: A great show that shows how you get to the end is just as important than important than what is there.
Comedy Republic, Wednesday 19 July 2023
One night at Lido Cinemas Michelle Brasier is handed an envelope of coins for exactly $10.50 but it isn't for her and she does not know any other people with her name. Cut to several years later and she is on a plane about to make an emergency landing and still waiting to hear back from a Michelle Brasier who said they would fill her in "within the next hour" several days before.
In this case the way Michelle tells the story is more important than if she ever actually finds out who the money is for. As Tripitaka said to Monkey when he used his magic to drill through the mountain instead of spending 20 years to dig through it, the way you travel is important, not just the destination. And what a journey this is!
I would have thought seeing Geraldine Hickey's show just before this one would have put this one at a disadvantage as they were both storytelling type shows. In Geraldine's case it was more to catch up on what she had been doing over the past year, this one started out as a mystery but had a story that evolved from it so it was a completely different type of show.
It was great to be able to see this show as I was annoyed I missed it during the comedy festival due to not being able to make the dates work and I did try with a spreadsheet and all and still got two shows wrong and ended up paying for things I didn't need to.
The musical parts of the show were interesting and seemed to come organically at certain points of the show. It will be interesting to see how Gabi Bolt develops her show along these lines once she becomes more confident in her storytelling.
It also reminded me of Gemma Caruana's show which also had a musician on stage the whole time. I did check it was a different person even though they look pretty similar. These things come in threes so that also reminds me of the burlesque performer who has her partner do her photography.
There wasn't really a big outcome to this show as the main point in it was telling the story. What Michelle revealed towards the end would be the entire show in some cases or at least the main thing some shows would be based around at the Fringe Festival but in this case it was pretty much just mentioned the one time.
An extremely confident performer and I am looking forward to seeing what she does next. I think she would do well doing dramatic acting after her long stint on Shaun Micallef's show.