Events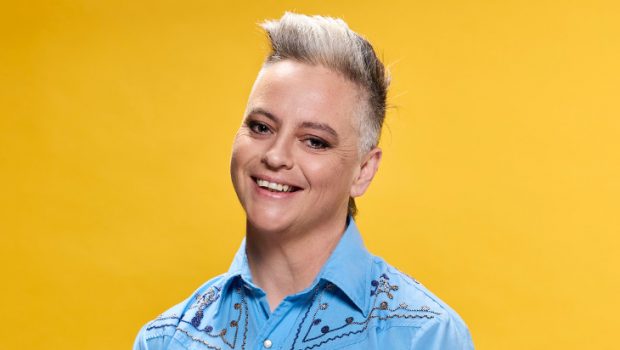 Published on April 4th, 2023 | by Nathan Misa
MICF 2023: Geraldine Hickey – Of Course We've Got Horses Review @geraldinehickey
Summary: Geraldine Hickey delivers another hilarious show centered around her life with easy-going effortlessness and genuine vulnerability.
With over two decades in the comedy game, Geraldine Hickey is an enduring mainstay of Melbourne International Comedy Festival. Her deadpan delivery, understated storytelling, and joyful attitude provides a great show every year, and she's back with a fresh theme: Married life.
This year's 'Of Course We've Got Horses' is a 60-minute performance centered around Geraldine's recently discovered privileges as a newly married woman with three properties and a bunch of horses ("what's mine is yours") – as well as a slightly indulgent bird-watching hobby.
Like her previous shows, Geraldine shares several amusing anecdotes of her recent adventures with light-hearted self-deprecation and cheeky self-awareness, wrapped around relatable life experiences. Her casual tone-of-voice and relaxed cadence sets up punchlines to great effect, and her style of comedy is one of slow and steady storytelling; I found every joke to genuinely stick the landing, even if I didn't always know where she was leading toward immediately.
Geraldine's interactions with the audience are equally inviting in approach and hilarious in execution; one particular gag, which saw Geraldine abruptly recite the "Here I am, Lord" hymn to uncover the shy Catholics in the crowd, left my wife in hysterics. Her diverse musings, covering everything from the state of the Melbourne property market (while "owning" three properties herself), her coveted knowledge about the best place to watch orange-bellied parrots (and trying very hard to keep it a secret), and her affection for her wife's organisational skills are elevated by her easy-going humour and authentic, friendly personality.  It's refreshing to watch a comedy show with heart-warming, unrushed humour based on everyday absurdities rather than mean-spirited shock-value or loud frenetic chaos, and Geraldine does it best.
That's not to say she doesn't know when to roll out the on-stage surprises; a hilarious closing segment depicting a moment from her wedding ceremony acts as the perfect bookend to a fun-filled night.
Final Thoughts
Geraldine Hickey is a winner of the Melbourne International Comedy Festival's Best Show Award for good reason: She's a great story-teller with a natural ability to keep the audience hooked from start to finish with witty, well-paced, good-humoured jokes – most often at her own expense.
Geraldine's 'Of Course We've Got Horses' is a must see show at this year's Melbourne International Comedy Festival.
Get your tickets: https://www.comedyfestival.com.au/2023/shows/of-course-we-ve-got-horses