DVD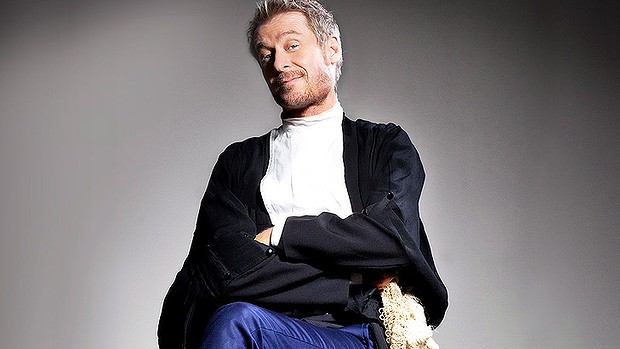 Published on June 4th, 2014 | by admin
Rake the Complete First, Second & Third Series Boxset Review
Summary: For the most part, Australia television is rubbish.... but not Rake!
Rake the Complete First, Second & Third Series
Distributor: Roadshow / ABC
Genre: TV / Drama
Running Time: 1353
Rating: Ma15+
Reviewer: Rob Mammone
For the most part, Australia television is rubbish. Tear soaked reality television shows compete with over lit soap operas lousy with spotty teenagers whose career's flame out five minutes after departing to loud tabloid fanfare for the US or the UK. Drama programmers play it safe, pumping for medical dramas or police procedurals laced with heavy doses of faux romance to cater to the 'sad housewife' demographic.
Part of it is to do with our small home-grown industry, but in the main it's a lack of imagination, particularly by programmers at the commercial networks. There's little effort to reflect Australian society and culture back to itself. The name of the game seems to be to cater to key demographics to ensure the advertisers continue to flock around like seagulls fighting over a chip. Television is a business, so this approach is understandable, but it does feel like the audience is being short changed.
Thankfully, the same can't necessarily be said of the ABC. While it has to an extent followed the commercial networks in programming game shows to fill out the mid-week schedule, in other respects, particularly in drama, the ABC is streets ahead of its commercial counterparts. The current state of drama on the ABC reminds me of an earlier golden age, during the late 80s and early 90s, when shows like The Late Show, Phoenix and Janus, marked the ABC out as Australia's premier drama broadcaster.
Of course, not all drama comes clad in sombre clothes. Sometimes, particularly when headed by the quintessential Australian larrikin, it can become something entirely else. The comedy drama, Rake, is a case in point.
The recent release of all three seasons of Rake on DVD is a cause for celebration. The short run nature of television sometimes means that quality products are often lost in the general static of the television schedule. Binge watching is the new norm in television, thanks to networks like Netflix. While Australia is yet to as blessed as our American cousins when it comes to their sort of television programming, DVD boxsets are the next best thing, as exhibited by this handsomely packaged set of all three series of Rake.
The term rake comes from rakehell, a sobriquet given to a set of Englishmen in the court of Charles II, who spent the better part of their lives wining, dining, wenching and traipsing about London. In other words, pissing their lives, and their talent, up against the wall, all for a laugh. Cleaver Green, the brilliant, self-destructive lawyer played so admirably by Richard Roxburgh, is a modern day version, with Sydney as the base for his endless debauchery.
A mixture of legal wheeling and dealing, and personal relationships that become increasingly tortuous as the series progresses, Rake is extraordinarily entertaining. And a large part of that is down to Roxburgh's portrayal. Roxburgh plays the role like a schoolboy on the lam from class. The world is a supermarket stocking an abundancy of booze, drugs, fine food and even finer woman. Seemingly of the belief that pleasure can be found at the bottom of a bottle, Green is the great hedonist of our time. The first season sees almost as much action in the bedroom as in the courtroom. His personal life is a hopeless disaster. His career seems to involve annoying as many people as possible. In other hands, the show might've been a dark examination of a broken man slave to every debased impulse. Thankfully, we can leave that approach to the Norwegian's. Rake is frequently hilarious, in the best traditions of Australian humour.
The humour comes from Green's constant struggle against his instincts, and the consequences when he fails. Green is blessed with the best legal mind in the business, yet is unable to exercise any control over his personal life. The difference between the rules and regulations of the legal system, and the chaos of his personal life, is a study in contrasts.
Ordinarily, someone that selfish, weak and self-absorbed would be considered a monster and regarded as such by the audience. Such is the quality of the writing, and Roxburgh's winning performance, that you root for him to survive his next brush with his ego. The redemption for him comes in his work in the courtroom. No case is too hopeless, no situation to bleak, for Green to come storming in and take the prosecution's case apart.
Later in the series, particularly season two, Green's list of enemies grows, to the point where he is jailed on trumped up charges. This leads a blackly comic opening to series three as Green tries to survive long enough for his appeal to wend its way through the legal process. When he does emerge, his life on the outside has been turned upside down. But as always, Green finds a way to survive and prosper.
The corruption that has been at the centre of Sydney since the Rum Corp provides fine grist for the mill of the final series. Real world events, like the collapse of the ALP as a parliamentary force, are shown to comedic effect. The show isn't shy about depicting the corrosive effect of gambling. Child sex abuse by the Church is treated in a manner that is deeply sad and touchingly uplifting, far removed from the more saccharine depiction the commercial networks would adopt, should they deign to offend their advertisers by doing so.
Roxburgh's performance would be pure showmanship if the rest of the series lacked any quality. However, blessed with a strong writing team led by long-term Australian television writing legend Andrew Knight, Rake makes us laugh and think in equal measure. Green frequently lacks a moral compass in his personal dealings, but at heart, he stands against authority and stands up for the underdog. His friendship in prison with Malcolm is a case in point. While Malcolm's advances to Green are frequently, and funnily turned down, the pathos in the relationship comes after both are released from jail. Despite his silver tongue, Green is unable to save his friend from himself, leaving the audience contemplating the sad fact that not all stories have a happy, uplifting ending.
As well as being a writing masterclass, Rake is also a showcase for Australian acting talent. Cameos by Hugo Weaving and Cate Blanchet give an indication of the drawing power of the show. Matt Day as tax lawyer and politician David (Harry) Potter is a great foil for Green. Lisa McCune appears in one memorable episode as a manipulative man-eater who will leave you wondering what happened to the star of those Coles commercials twenty five years ago. Familiar faces from dozens of Australia productions appear, often to great comedic effect.
A capable supporting cast, very strong writing, and a standout central performance make this one of the great Australian productions of the twenty first century. If you haven't already purchased this set, what are you waiting for?
Visual: as good as, if not better, than broadcast. The images are crisp and clean. 5/5
Audio: modern recording technology could probably hear a pin drop on the moon. The audio on this et is as good as the visuals. 5/5
Extras:  There are a couple of extras of substance in the set.  In anticipation of series 2, a mock interview with Cleaver Green was conducted.  Essentially an extended riff by Roxburgh in character, it's a fun few minutes that does nothing to mitigate the his disreputable nature.  Of more substance is the Interview with the Creators, around twenty minutes of interviews with producers Peter Duncan and Richard Roxburgh, mixed in with behind the scenes footage.  The impression one gets after watchign this is a team having a great deal of fun making a series they clearly love, and the controlled chaos involved in making the show.  The rest of the extras are made up of bloopers/outtakes, spread across the enture set, depict a happy, if very sweary cast and crew.  3.5/5
RAKE THE COMPLETE FIRST, SECOND & THIRD SERIES BOXSET DETAILS
SERIES 1
On any single day, Cleaver Greene is described as many things. Whilst his ex-wife may call him 'unreliable', his son will call him 'a mate'. To his learned friends at the bar table he is 'a real wag', to his jurors he is 'hilarious', and to most judges he is 'an outrage'. To the Tax Office, he is 'a defendant'; to a certain brothel owner 'a legend', and to his former cocaine dealer, 'a tragic loss'. The clients he loves the most – the cases that thrill him – are those that appear to be utterly hopeless. There's something about being on the wrong side of conventional wisdom that feels right to him, be it at the bar table or the dinner table. He does whatever it takes to defend and save life's truly lost souls. And at the same time, he will struggle to save himself falling back into the abyss that has characterised most of his self-destructive adult life thus far.
SERIES 2
In the second season of RAKE the bar gets even lower. Sadly that epicentre of chaos, Cleaver Greene, (Richard Roxburgh) has learned nothing from disaster. He is in the midst of a wild affair with a woman whose position makes her a very dangerous liaison. A powerful enraged husband joins Harry-Sorry-David (Matt Day) and the still furious Scarlett (Danielle Cormack) on the list of sworn enemies of Cleaver. His deepening debts require an onerous payment plan with another dangerous woman. Not entirely convenient, as ex-wife Wendy (Carolyn Brazier) may be warming romantically. And then theres Missy (Adrienne Pickering) gone, but with an undiminished capacity for surprise. Cleaver pushes the loyalty of Barney (Russell Dykstra) and Nicole (Kate Box) as he defends suicide bombers, psychotic schoolgirls, a pedantic chameleon, an international pariah and a serial bobbitter allegedly.
SERIES 3
In Series Three, Cleaver languishes in prison, facing the consequences of his crimes and misbehaviours, while he awaits the outcome of his appeal. When the conviction is quashed at last, he discovers his world has grown even more chaotic in his absence. The proliferation of Royal Commissions, inquiries and corruption trials requires so many barristers, even Cleaver can find work. Over the series, Cleaver Greene finds himself inadvertently at the heart of a billion dollar moral, political and criminal dilemma.
Special Features:
Outtakes
Behind the scenes featurette
Mockumentary