Comedy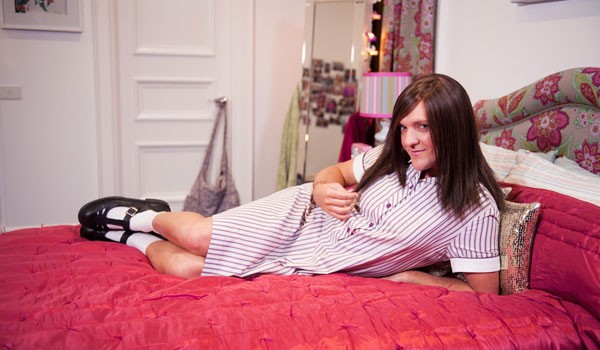 Published on November 4th, 2013 | by admin
THE QUICHEST DVD RELEASE OF THE YEAR IS HERE! Ja'mie: Private School Girl is yours to own on DVD from Thursday 28 November
Ja'mie: Private School Girl
is yours to own on DVD from Thursday 28 November                       
Fresh from her triumphant return to the small screen, Australia's favourite bitchy private schoolgirl, Ja'mie King, is going to expose herself more than ever before, with the release of Ja'mie: Private School Girl on DVD on Thursday 28 November 2013.
Ja'mie: Private School Girl tells the story of Ja'mie King (Chris Lilley: We Can Be Heroes, Summer Heights High, Angry Boys), a conniving Year 12 student and the Queen Bee of Hillford Girls Grammar.
The last time we saw Ja'mie, she was completing an exchange program at Summer Heights High, but now she's back on the lush manicured lawns of Hillford and will stop at nothing to climb her way to the top, dissing all enemies and pashing all hot boys in her path.
But with her final few months of private school life ahead of her – what series of events will change her life forever? Will she land the boy of her dreams? Will her trip to Bali for Schoolies go off without a hitch? Only time will tell.
The totally quiche DVD release features over two hours of bonus features including hilarious deleted scenes, totally embarrassing bloopers and behind-the-scenes featurettes that lift the lid on what really happened on set with the infamous schoolgirl.
From writer, creator and performer, Chris Lilley, Ja'mie: Private School Girl is the ultimate gift for anyone who ever went to school with someone like Ja'mie. Relive all the moments that made you cringe, laugh and maybe even cry, with the hottest DVD this year. 
Ja'mie: Private School Girl
Available on DVD (2 Disc Set)
RRP: $29.95
Duration: 336 minutes
Available Thursday 28 November 2013
Also available on iTunes, Microsoft XBOX, Quickflix, BigPond Movies & Ezyflix