Family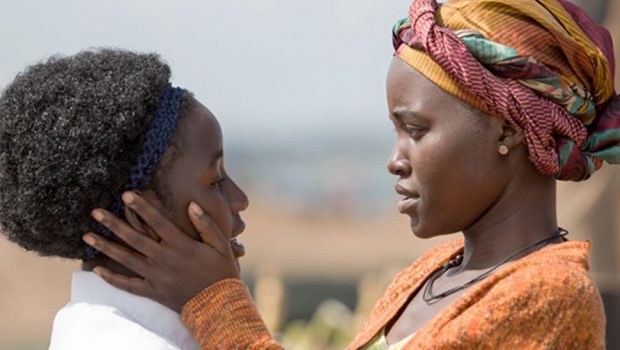 Published on March 26th, 2017 | by Natalie Salvo
Queen of Katwe DVD Review
Summary: "Queen of Katwe" is a warm and inspiring film about a strong woman's success playing chess. It's a glossy look at a real-life rags-to-riches tale.
"Queen of Katwe" is a rags-to-riches tale involving chess. The story is based on the real-life events involving an aspiring chess master. This story is ultimately a nice, diamond-in-the-rough tale from Disney however, it's hard to kick the sense that some of the grittier elements have been buffed out of this movie.
In Katwe, in a small village that isn't far from the Ugandan capital city of Kampala there are some children living in slums. One of these kids is named Phiona Mutesi (Madina Nalwanga.) She is a young girl who has had to leave school in order to help her single mother making money selling vegetables (the film does not say what happened to Phiona's father but in real life he passed away from AIDs.)
There is a community centre in Katwe that is headed up by a local missionary, Robert Katende (David Oyelowo) where the poor children are fed bowls of porridge. One day Mutesi goes there despite her mother's disapproval of the place in order to get food. She is derided for being smelly and she happens upon some young children playing chess. This encounter will change her life because Mutesi shows a natural aptitude for the game and Katende can see Mutesi's potential.
Life is rough in Katwe and Phiona and her family face many trials and tribulations. Her older sister takes off with a "Sugar Daddy" on a motorcycle and her brother has an accident where he needs to go to hospital. Phiona's mother doesn't have the money to pay for the medical treatment and the rent so the family find themselves homeless. Lupita Nyong'o plays Phiona's mother and as the family matriarch, she shows incredible resilience and fortitude as well as an initial distrust of the missionaries.
This film feels like an authentic one at times. Director, Mira Nair has made a well-shot film that captures the hustle and bustle of life in Africa. The soundtrack also includes some fabulous Afrobeats tunes. The acting is also great and the young children prove that chess can be watchable and dramatic. The main problem is that it occasionally feels like some of the more unsavoury elements (like the poverty and the father's death) are left out or gleaned over, which is a shame because they are still part of Mutesi's story. The special features are adequate and include music videos for Alicia Key's "Back to Life" and audio commentary.
"Queen of Katwe" is a feel-good film about some strong female characters. The story shows how intellect and strategy can be used to overcome obstacles like circumstance and poverty. This story could have been grittier and more realistic at times because it seems to have a lot of the sheen that we typically associate with a Disney production (which it is to be fair.) It means that the finished product is a pleasant and inspiring one but you get the sense that the stakes were much higher and more important in real-life than this film seems to indicate.