Comedy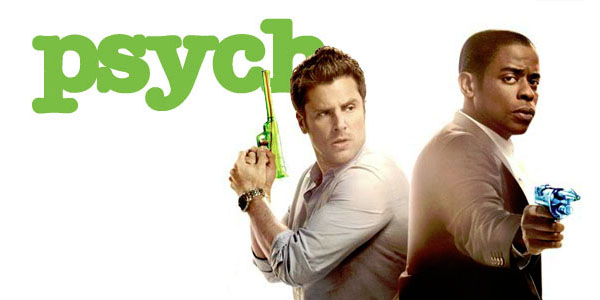 Published on June 12th, 2014 | by admin
Psych: The Complete Sixth Season – DVD – August 14, 2014
Universal Sony Pictures Home Entertainment is releasing Psych: The Complete Sixth Season on DVD from August 14, 2014.
From the writer of Big Daddy, Steve Franks, comes the wild sixth season of Primetime Emmy® nominated series, Psych. The world's most dynamic and oddball detective duo, consisting of fake "psychic detective" Shawn Spencer (James Roday) and his best bud, Burton "Gus" Guster (Dulé Hill), go undercover, behind the scenes and over the top, to solve some of the most off the wall crimes imaginable. But how long can these super sleuths keep their psychic secret safe for?
In Season 6, the pair get more than they bargained for when they take on con artists, masked vigilantes and Darth Vader collectibles. They continue to tackle cases, which put them in increasingly strange situations, investigating a murder that appears to be perpetrated by a vampire, going undercover as a coach and mascot of a baseball team and checking into a mental hospital.