Action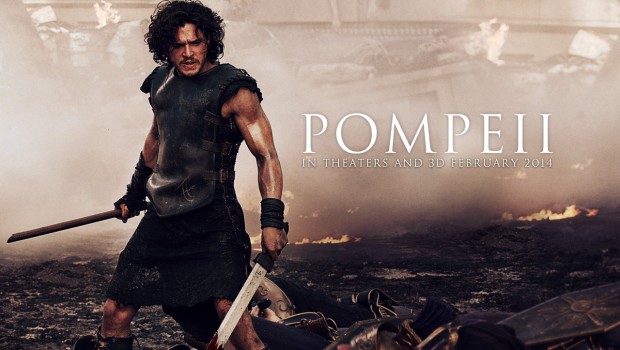 Published on May 15th, 2014 | by admin
POMPEII – Available on Blu-ray, DVD and Digital July 23
From Paul W.S Anderson, director of the hugely successful, Resident Evil Franchise, comes POMPEII, the ultimate disaster epic set in amongst the grandeur of the ancient Roman Empire. Featuring TV's Game of Thrones star, Kit Harington, POMPEII boasts stunning 3D visual effects that will have viewers ducking for cover as Mount Vesuvius explodes from their screens.
Set in 79 A.D., POMPEII tells the epic story of Milo (Kit Harington), a slave turned invincible gladiator, who finds himself in a race against time to save his true love Cassia (Emily Browning) after she'd been promised to marry the ruthless Senator Corvus (Kiefer Sutherland). As Mount Vesuvius erupts in a surge of molten lava and deadly fireballs, Milo must fight his way out of the arena as the once magnificent Pompeii crumbles around him.
With stunning special effects recreating one of the most infamous natural disasters in sensational detail, POMPEII is led by an equally epic cast including Kit Harington, Emily Browning, Kiefer Sutherland, Carrie-Anne Moss, Jared Harris, Adewale Akinnuoye-Agbaje and Jessica Lucas. Blockbuster action with a historical twist, POMPEII is the perfect fiery ride for a night in.