Tara's G-Spot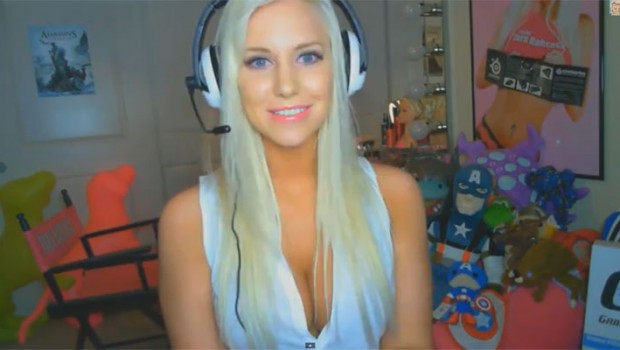 Published on October 23rd, 2013 | by Admin
Oblanc NC2-4 5.1 Surround Gaming Headset Review by Tara Babcock
Recently I had the joy of unboxing and reviewing another awesome gaming product, this time by Oblanc. The NC2-4 5.1 Surround Gaming Headset came in a sleek packaging, just beckoning me to come and unwrap its excellence. To date, this is my favorite headset and the one I currently use in all of my videos and streams. Let's briefly go over the pros and cons of this device in this article. If you're feeling a bit too lazy to read, you can always watch the unboxing and review video provided below!
PROS
The first pro I noticed about this product that made it stand out from others I have tried is the sturdy construction. Most of it is wrapped in plastic, but it's not a wobbly, weak, or cheap plastic. Rather, it is very strongly made, yet not heavy or cumbersome. There are a few bits of strong-yet-light metal parts as well, and the mic's construction seemed to be much better than others, too. The controller on the cord has many options, and is a little bulky, but it does the job and has a nice flashing light to show for itself as well, making it much easier to tell if the product is working, and therefor, troubleshoot any issues.
The sound is clear, surround sound is awesome for in-game adventures or battles– I truly did feel like I was there in Shakuras commanding my Marines against the Zerg with the sounds as though they were coming from all around me.
The only connectors to the PC are USB, there are no microphone or headphone line-in jacks, which is a pro and a con in my opinion. On one hand, you can enjoy easily plugging in and unplugging the device, on the other hand-which brings us to our cons section of the review-it's not as easy as you think.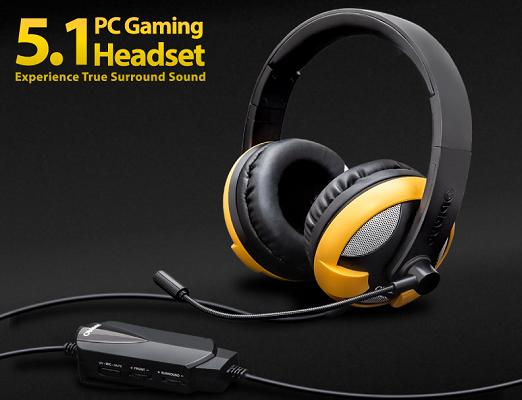 CONS
Upon plugging the device in, my computer gave the A-OK to start using my new device, but music was still coming through the speakers of my computer. I actually had to go into my sound settings and set the headset as the main listening device. As I have used this device for a while now, I can say that this is a persistent and randomized problem. I also have to re-set it as my default microphone for many applications like Skype from time to time. This is the first time I have used a USB-only headset, and the first time I have had this problem. Also, it means one less USB opening you have for other accessories. On the other hand, those split plugs for sound are kind of annoying anyway.
The only other downside I can see of this headset is that the ear cups are a pleather or faux leather material. It's good that they are not genuine leather, but I would prefer them to be cloth or velvet as my other headset with this material on the cups started to peel and become unattractive pretty quickly. No problems on this specific headset yet, though, despite three-or-so months of constant use. So far, so good!

CONCLUSION
In conclusion, I absolutely love this headset and would recommend it to anyone who is looking for a headset that is not too heavy, flashy, or incredibly expensive. It's actually a better product than many of its more expensive counterparts.
Happy gaming!

Features
Massive 50mm driver deliver rich stereo sound.
In-line microphone with call control and tangle-free cord.
3.5mm 4-pole connector is compatible with most smartphones, tablets, and mobile phones.
Special earcups for extreme comfort.
Includes a twin 3.5mm adapter for use with computers, laptops, and netbooks.
Specifications
Acoustic Design: Dynamic
Closed-back Frequency Response: 20-20kHz
Driver: 50mm,
32Ω Speaker Sensitivity: 113dBSPL (1mW)@1kHZ
THD: <1%@1kHZ / 0.775V
Maximum Input / Output Power: 200mW / 40mW
Microphone Size: 4.0×1.5mm
Microphone Sensitivity-58dB (0dB=1V/pa)
Connector: 3.5mm 4-Pole Gold Plated
Cable Length: 47″ (1200mm)
Ear Pad: Leatherette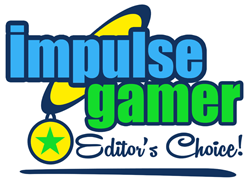 Follow Tara at her official website
– www.tarababcock.com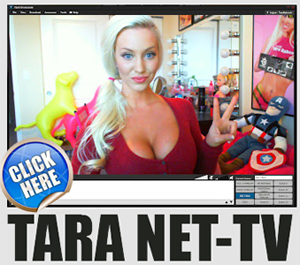 WANT ARTICLE UPDATES AND MORE?
FOLLOW TARA AT HER OFFICIAL SOCIAL NETWORKING SITES