3DS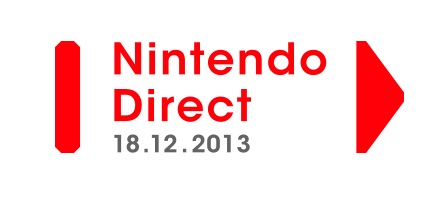 Published on December 19th, 2013 | by Admin
NINTENDO UNVEILS NEW DETAILS ON MARIO KART 8 AND SUPER SMASH BROS.
19th December 2013 – As part of a Nintendo Direct broadcast today, Nintendo revealed that one of its most popular new characters is coming to two of its biggest games for 2014 on Wii U, with Rosalina from the Super Mario Galaxy series playable in both Super Smash Bros. and Mario Kart 8. Nintendo also announced a Wii U game for 2014 developed by Tecmo-Koei that will feature the action-packed Warriors series set in the world of The Legend of Zelda. Tentatively named Hyrule Warriors, this title is a separate project from the new instalment of The Legend of Zelda series that is in development for Wii U by longtime series producer Eiji Aonuma and his team.
While confirming launch dates for anticipated titles Donkey Kong Country: Tropical Freeze on Wii U and Professor Layton vs. Phoenix Wright: Ace Attorney on Nintendo 3DS,  the broadcast, hosted by Nintendo President Satoru Iwata and Nintendo of Europe President Satoru Shibata, also offered a handful of festive surprises with the release of Golf for Wii Sports Club, and a new title remixing classic videogaming challenges named NES Remix. Both titles are available from Nintendo eShop today.
With further details announced regarding Yoshi's New Island and Kirby's upcoming new adventure, both on Nintendo 3DS, Nintendo systems will continue to offer quality and choice going into 2014. Fans can catch a glimpse of what next year holds in store by viewing the Nintendo Direct in its entirety at: http://www.nintendo.com.au/nintendodirect.
Wii U News
Super Smash Bros.: Rosalina, who was introduced in the Super Mario Galaxy games for Wii and makes a surprise appearance in the new SUPER MARIO 3D WORLD Wii U will be a playable character, accompanied by her starry friend, Luma. Stages shown in the Nintendo Direct include one based on Rainbow Road from the Mario Kart series. The game will launch on both Wii U and Nintendo 3DS in 2014.
Mario Kart 8: New playable characters include Rosalina and various 'Baby' Nintendo characters, like Baby Mario and Baby Luigi. New course settings include an airport, the desert and high in the clouds. Meanwhile, vehicles include UFOs, four-wheel ATV buggies, standard karts and bikes. The game is scheduled to release in autumn 2014.
Hyrule Warriors (name not final): A new title bringing the action gameplay of Tecmo-Koei's Warriors series to the world of The Legend of Zelda will release on Wii U in 2014. A first-look trailer was revealed during today's Nintendo Direct. 
Donkey Kong Country: Tropical Freeze: The latest Kong adventure is releasing in stores and on Nintendo eShop on 22nd February, taking place across six distinct islands, each filled with dynamic levels. To help Donkey Kong repel the 'Snowmads' from DK Island, Cranky Kong will be joining the team – alongside Donkey, Diddy and Dixie – as a playable character, with his cane allowing the eldest member of the Kong family to perform unique moves. With Cranky now in the thick of the action, the in-game item shop will be manned this time around by none other than Funky Kong. A new special move called Kong POW can be performed with a player's buddy character after 100 bananas are collected – get ready as when activated, all enemies on-screen will turn into items!

Golf joins Wii Sports Club line-up: Get ready to tee off as Wii Sports Club introduces a new sport to its roster as of today – Golf. Offering a more realistic experience than the Wii Sports iteration, Golf allows players to review the course terrain and wind direction on the TV screen before getting down to the shot by swinging their club – a Wii Remote Plus controller – at the ball displayed on the Wii U GamePad laying on the floor in front of them. Featuring a newly developed nine-hole course based on a Famicom game called Golf US Course – coupled with the existing nine-hole course from Wii Sports – Golf includes online multiplayer functionality and releases with a 24-hour free trial so all players can try the game, as well as Tennis and Bowling, before purchasing. The trial offer is open to everyone, even to people who sampled a 24-hour free trial of Wii Sports Club before. Boxing and Baseball will be coming to Wii Sports Club in 2014. Additionally, Tennis has been updated to allow players who choose Australia or New Zealand as their club to be matched by default against players from Australia, New Zealand, Europe, Russia and South Africa.

NES Remix: An exclusive new title is available as of today on Nintendo eShop for Wii U, bringing together some of the best videogame moments from early Nintendo Entertainment System titles. NES Remix features 16 different games, from Super Mario Bros. to Donkey Kong, taking the best gameplay set-pieces from each and re-imagining them with new twists and challenges. In addition to presenting levels as originally experienced on the NES, 'Remix Stages' are quick levels that have been altered from their originals to include brand new elements. The game is compatible with Miiverse and incorporates the stamp feature using 8-bit stamps, while also allowing players to post from within the game, including their clear time and record for each stage.
Sonic enters the world of Yoshi: Two downloadable Nintendo-themed levels are arriving for the Wii U version of Sonic Lost World. In Yoshi's Island Zone – free to download now on Nintendo eShop for all Sonic Lost World owners – Sonic and Yoshi's world collide with pipes, coins, Shy Guys, Piranha Plants merging with staples from Sonic's world to present a new level rendered in the Yoshi art style. The mission – Sonic must race across this brand new level and save the Yoshis by finding all their eggs! The second piece of Nintendo-themed DLC for Sonic Lost World is coming early next year, with a level based on The Legend of Zelda franchise.
An appointment with Dr. Luigi: Another download exclusive coming to Nintendo eShop for Wii U sees Luigi don his doctor's overalls. Much like the classic puzzle game Dr. Mario, Dr. Luigi requires players to line up colour-coded pills to destroy viruses. Dr. Luigi offers different skill settings and attacks in multiplayer games, and an original mode where the pills are, of course, L-shaped. As well as a Dr. Mario mode, GamePad compatibility and online play, players can also experience a Germ Buster mode as featured in the Brain Training series on Nintendo DS. Dr. Luigi is scheduled to release on 16th January 2014. In the meantime, with the Year of Luigi celebrations extending into 2014, a new Luigi's Mansion 2 Diorama will be available early next year from the Club Nintendo Stars Catalogue while stocks last.     
Nintendo 3DS News
Professor Layton vs. Phoenix Wright: Ace Attorney: Two of videogaming's quintessential gentlemen join forces to leave no puzzle unsolved in a new adventure – beginning in London before later shifting to the mysterious city of Labyrinthia. The story opens with a young girl named Espella who is being hunted down by witches and seeks Professor Layton's aid, but having been accused of being a witch herself, is also in need of a good lawyer! Brimming with supernatural events and bringing the best of both series into one title, the game will launch on 29th March 2014.
Yoshi's New Island: The latest instalment of the Yoshi's Island series is being produced by none other than Takashi Tezuka, the creative director of the Super NES original. With Yoshi boasting new eggs and abilities, the game will launch in autumn 2014.
Kirby's new adventure on Nintendo 3DS: Releasing in 2014, Kirby's upcoming outing will be called Kirby: Triple Deluxe. This side-scrolling platformer uses the depth provided by the stereoscopic Nintendo 3DS screen to let Kirby move from front to back to dodge enemies and solve puzzles. Kirby can also use a new Hypernova ability, a temporarily powered-up version of his usual inhale ability. The game includes over 20 different types of copy abilities, four of which are created new for this game. Kirby: Triple Deluxe also includes two new game modes – Kirby Fighters lets up to four players pick one of 10 copy abilities and unleash it in battle against another player's Kirby, and Dedede's Drum Dash is a rhythm game that asks players to press buttons in sync with familiar Kirby tunes while jumping and collecting coins.
Pokémon Bank and Poké Transporter: Compatible with Pokémon X and Pokémon Y, Pokémon Bank allows players to store up to 3,000 Pokémon from either game, while Poké Transporter lets fans take the Pokémon they've caught over the years and transferred into Pokémon Black and Pokémon White, as well as Pokémon Black 2 and Pokémon White 2, and allows them in turn to transfer them into Pokémon X and Pokémon Y. The Pokémon Bank and Poké Transporter will be released on Nintendo eShop on 28th December, with an introduction video explaining the service's features viewable here. Fans can start a 30-day free trial of the service anytime between its launch and 31st January 2014, and if they access their Pokémon Bank box by 30th September 2014, can receive the rare Pokémon Celebi as a special gift.
Join Nintendo Network Promotion: Following the 10th December system update, Nintendo 3DS owners who have registered a Nintendo Network ID on their system, or have linked an ID they currently use on their Wii U console, can get a free download code for Game Boy Color classic Super Mario Bros. Deluxe on Nintendo 3DS Virtual Console if they perform this registration process between 10th December 2013 and 31st January 2014. Download codes will be sent between 13th February and 28th February 2014 to the email address registered to an owner's Nintendo Network ID.
SUPER MARIO 3D LAND Welcome Promotion reminder: To participate in this promotion, Nintendo 3DS or Nintendo 3DS XL owners need to register their console and just one of 15 selected games with Club Nintendo between 28th November 2013 (2:01am AEDT) and 14th January 2014 (9:59am AEDT) to be eligible to request a free download code for SUPER MARIO 3D LAND by 14th February 2014 (9:59am AEDT). Participants can then redeem their code and download the game from Nintendo eShop to any Nintendo 3DS, Nintendo 3DS XL or Nintendo 2DS system before 14th March 2014 (9:59 AEDT). For more information on the promotion, visit here.
Additional Links:
Nintendo Direct website http://www.nintendo.com.au/nintendodirect
Nintendo AU on YouTube http://www.youtube.com/nintendoau
Nintendo Australia Image Library http://images.nintendo.com.au 
YouTube Links:
Nintendo Direct Presentation – http://www.youtube.com/watch?v=6IzQw14od58
Super Smash Bros.  – http://www.youtube.com/watch?v=YTDlHJnGsDs
Yoshi's New Island – http://www.youtube.com/watch?v=EKa3axEMjX8
Sonic Lost World – http://www.youtube.com/watch?v=HS0lcAw03eQ
NES Remix – http://www.youtube.com/watch?v=ZBl8E27k67o
Mario Kart 8 – http://www.youtube.com/watch?v=yJv8_4hsJKE
Hyrule Warriors – http://www.youtube.com/watch?v=BUUor79uE5U
Dr. Luigi – http://www.youtube.com/watch?v=1cu9bfHyb9k
Donkey Kong Country: Tropical Freeze – http://www.youtube.com/watch?v=YkdbyB7A0Lg