3DS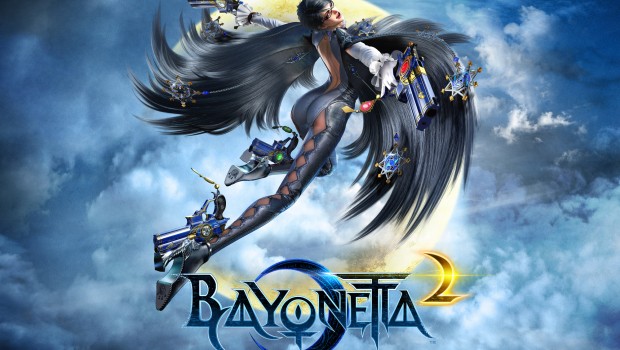 Published on February 14th, 2014 | by Admin
NINTENDO REVEALS MARIO KART 8 LAUNCH DATE OF 31st MAY ON Wii U
14th February 2014 – A whole host of launch dates and new game details for upcoming Wii U and Nintendo 3DS titles were revealed today as part of the first Nintendo Direct broadcast in 2014.
This Nintendo Direct put a spotlight on a selection of upcoming titles for Wii U owners. From 31st May, start your engines when Mario Kart 8 brings the family-favourite franchise to Wii U –  this time with Bowser's minions on board as drivers! Today's broadcast also delivered new footage of anticipated Wii U titles such as Bayonetta 2 by PlatinumGames, as well as the new game in development by MONOLITH SOFTWARE INC. Additional surprises on show were the announcement of NES Remix 2, bringing new retro challenges and a Luigi-themed spin on a cherished classic to Nintendo eShop, plus the reveal of Little Mac from the Punch Out!! series as a playable character in both Super Smash Bros for Wii U as well as its handheld sibling.
In addition to Super Smash Bros. for Nintendo 3DS, the Nintendo 3DS family of systems will continue to bolster its broad software line-up into 2014 with titles for all tastes and ages. Both Mario Golf: World Tour and Kirby: Triple Deluxe are set to tee off in May, while Yoshi is getting his own Nintendo 3DS XL Yoshi Special Edition* console to accompany the launch of Yoshi's New Island on 15th March. Over on Nintendo eShop, underwater warfare has arrived in the shape of Steel Diver: Sub Wars, now available as a free download, while a different type of battle will take place in Pokémon Link: Battle!, available as a downloadable title from 14th March.
With more details on Game Boy Advance titles launching from April on Wii U Virtual Console, as well as star appearances by Donkey Kong, Professor Layton and Phoenix Wright all part of today's broadcast, the year 2014 is set to offer a host of memorable gameplay experiences for owners of Nintendo systems. Today's Nintendo Direct can be viewed in its entirety at:
http://www.nintendo.com.au/nintendodirect 
Highlights from today's Nintendo Direct broadcast included:
Wii U
Mario Kart 8: Put the pedal to the metal in gravity-defying courses on 31st May when Mario Kart 8 launches in stores and on Nintendo eShop for Wii U. This time around, take to the starting grid with Bowser's minions, with all available as playable characters for the first time ever. Will Iggy, Larry, Ludwig von, Morton, Roy and Wendy pip Mario & Co to the podium?
Super Smash Bros. for Wii U: With Super Smash Bros. launching in stores and on Nintendo eShop for both Wii U and Nintendo 3DS in 2014, prepare to don the gloves and go for the KO when Little Mac of Punch-Out!! fame is introduced as a new challenger.
Bayonetta 2: A new trailer for Bayonetta 2 showcased the Umbran Climax, a single, powerful attack that allows Bayonetta to release all her accumulated magic power. Like in the original Bayonetta, the use of Witch Time will prove all-important in dodging enemy attacks at the last possible moment. Bayonetta 2 is coming to Wii U later this year.
A new title developed by MONOLITH SOFTWARE INC.: New footage of the title currently in development showed a battle scene with the player entering a human-shaped robot to fight a giant  beast out in the wild. More updates on the game will be announced in the future.
Donkey Kong Country: Tropical Freeze: Swinging into stores and on Nintendo eShop for Wii U on 22nd February, today's Nintendo Direct revealed a new extended trailer showcasing what lies in store in this latest KONG adventure.      
Nintendo eShop on Wii U
NES Remix 2: This second instalment of the mashup of classic Nintendo games features challenges from later NES games like Super Mario Bros. 3, Kirby's Adventure and Metroid. Just like NES Remix, the sequel includes stages from the original games with new challenges, as well as modified stages that introduce new elements. The game is scheduled to launch on Nintendo eShop for Wii U on 25th April. Best of all, it includes a free bonus game:
o   Super Luigi Bros.: This is a full game based on a challenge from NES Remix. It contains all the levels from the Super Mario Bros. original game, only now it stars Luigi and requires players to navigate familiar levels in an unheard-of way – by running to the left! The game even incorporates Luigi's signature high jump. It's a fun new spin on a classic game.
Child of Light: This RPG from Ubisoft takes the perspective of Aurora, a young princess on a quest to retrieve three sources of light from the evil Queen. Expect vile monsters and legendary creatures in a world inspired by fairy tales when the game releases on Nintendo eShop for Wii U in May.    
Game Boy Advance titles coming to Wii U Virtual Console: Including Metroid Fusion, Mario & Luigi: Superstar Saga, and Yoshi's Island: Super Mario Advance 3, Game Boy Advance games are set to release on Wii U Virtual Console from April onwards. More titles will be released over time.
Nintendo 3DS
Mario Golf: World Tour: In addition to previously announced multiplayer features, the game will also include the Castle Club, a single-player clubhouse hub that offers a variety of areas to help players hone their skills. The Castle Club includes golf courses, tournaments, training areas, shops, locker rooms and a café. A training area lets them focus on specific aspects of their game, such as putting. Players can customise their Mii characters using items sold at the shop, including clubs, golf balls and clothing. Different combinations of gear can affect a player's performance. Mario Golf: World Tour is scheduled to launch on 3rd May for Nintendo 3DS.
Kirby: Triple Deluxe: In Kirby: Triple Deluxe, expect over 20 different types of copy abilities including the Beetle, Circus and Archer granting Kirby a wide range of moves. Hunt down Sun Stones in order to progress through the adventure, and collect 8-bit key chains hidden within levels or get them from other players. The game takes advantage of StreetPass functionality to deliver better items to players. Kirby: Triple Deluxe will launch on Nintendo 3DS on 17th May.
Yoshi's New Island: Flutter-jumping its way to stores and Nintendo eShop for Nintendo 3DS on 15th March, Yoshi's New Island will feature big eggs called Mega Eggdozers, as well as Metal Eggdozers that enable Yoshi to venture underwater. Using the gyro controls of the Nintendo 3DS console, maneuver a  Submarine Yoshi or Jackhammer Yoshi, while transforming into a "Super Yoshi" lets you fly like a shooting star or run along walls and ceilings at will! Players who are having trouble completing a level might see the appearance of Flutter Wings, which let Yoshi fly through the air. In a final piece of Yoshi news, a Nintendo 3DS XL Yoshi Special Edition* will also release on 15th March, with the design incorporating the familiar green and white of Yoshi.   
Professor Layton vs Phoenix Wright: Ace Attorney: Akihiro Hino from LEVEL-5 spoke about the game in advance of its launch in stores and on Nintendo eShop for Nintendo 3DS on 29th March. Fans looking to get a dose of puzzle-solving can try out a puzzle demo at the game's newly launched website, or go behind the scenes via a new Iwata Asks interview.
Monster Hunter 4 Ultimate: Following on from the recent announcement by Capcom, Monster Hunter 4 Ultimate will be coming to Nintendo 3DS in Australia and New Zealand in early 2015. In addition to online play, the game will also allow players to hunt monsters in dynamic new ways.
Etrian Odyssey Untold: The Millennium Girl: An upcoming Atlus title coming to Australia and New Zealand, Etrian Odyssey Untold: The Millennium Girl will be available for Nintendo 3DS in May, with a special demo of the game available on Nintendo eShop in April.
Nintendo eShop on Nintendo 3DS

Pokémon Link: Battle!: In this new Pokémon action puzzle instalment, every known Pokémon – over 700 – are set to feature! Match Pokémon to clear them while battling against and collecting others, and create bonds with your Pokémon to make them inflict greater damage to your opponents in battle. Pokémon: Link Battle! will also offer 4-player co-op play, and releases on Nintendo eShop for Nintendo 3DS on 14th March.
Steel Diver: Sub Wars: Available as of today on Nintendo eShop for Nintendo 3DS is the successor to the submarine action game, Steel Diver. A tactical first-person shooter, Steel Diver: Sub Wars challenges you to stay one step ahead of your enemies, including single-player missions, the ability to stage competitive 4-on-4 team battles, plus local and online multiplayer modes. Players can now download the game for free and enjoy two submarine types, the beginning of the single-player mission mode, plus the entire multiplayer mode. Upgrading to the paid Premium Version will open up the full single-player experience and a greater variety of submarines to commandeer.
Nintendo Pocket Football Club: Exclusive to Nintendo eShop for Nintendo 3DS and releasing on 18th April, Nintendo Pocket Football Club puts players at the helm of their very own football club, with decisions ranging from how to best train a squad to scouting new players. Help players progress and fulfill their potential with the help of training cards, and unlock special card combos to boost their stats even further. In addition, share players with friends to help strengthen each other's line-up, and keep an eye out for the game's website from launch to see how your team's performance fares against friends or other managers.
Weapon Shop de Omasse: The fourth and final title from what is known in Japan as the Guild01 series, Weapon Shop de Omasse tasks players with managing a weapon shop inside a classic RPG, with blacksmith Oyaji and apprentice Yuhan forging and renting out weapons to heroes, instead of going on the quests themselves. The heroes rely upon the quality of your weapons to defeat characters such as the Evil Lord – if the heroes fail, you won't get paid. Weapon Shop de Omasse releases on Nintendo eShop for Nintendo 3DS on 21st February.
Inazuma Eleven: The first adventure for Mark Evans and his legendary team mates, Inazuma Eleven, is available as of today on Nintendo eShop for Nintendo 3DS.
LEVEL-5 game sale: To celebrate the release of Weapon Shop de Omasse, from today until 23rd February, the following previously released Nintendo eShop for Nintendo 3DS titles from LEVEL-5 will be on sale, priced at AUD$3.90 (NZD$5.10) – ATTACK OF THE FRIDAY MONSTERS! A TOKYO TALE; CRIMSON SHROUD; LIBERATION MAIDEN; AERO PORTER; THE STARSHIP DAMREY; BUGS vs. TANKS!
Additional Links:
Nintendo Direct website http://www.nintendo.com.au/nintendodirect
Nintendo AU on YouTube http://www.youtube.com/nintendoau
Nintendo Australia Image Library http://images.nintendo.com.au