3DS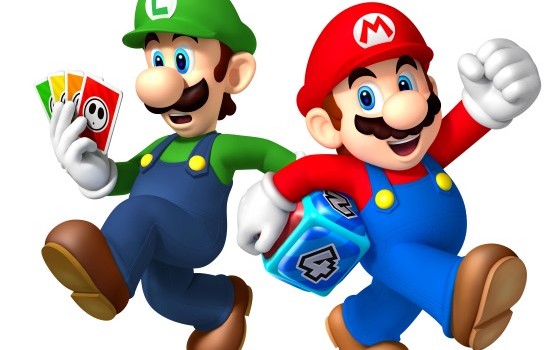 Published on November 14th, 2013 | by admin
NINTENDO BRINGING NINTENDO NETWORK ID AND MIIVERSE TO NINTENDO 3DS
14th November 2013 – As part of a Nintendo Direct broadcast today, Nintendo announced news of Nintendo Network ID, Miiverse and the video-sharing service YouTube making their way to the Nintendo 3DS family of consoles. Hosted by Nintendo of Europe President Satoru Shibata, the broadcast focused primarily on Nintendo 3DS software launching in the coming months, including new reveals for The Legend of Zelda: A Link Between Worlds, Bravely Default and Mario Party: Island Tour. In addition, football fans will be excited to hear of a new football management game coming to Nintendo 3DS.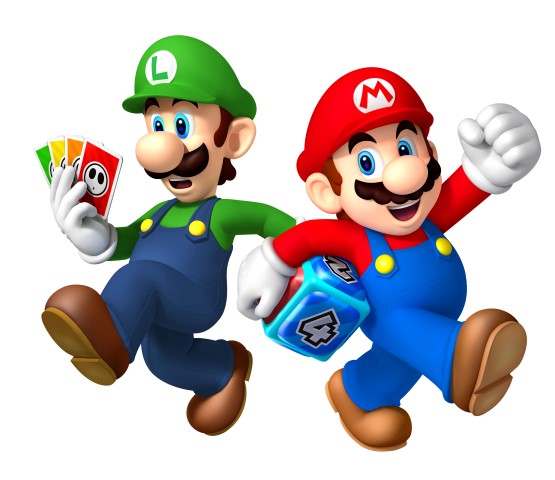 Meanwhile for Wii U owners, today's broadcast revealed numerous ways in which to enjoy SUPER MARIO 3D WORLD when it releases in just over a fortnight, as well as new and original downloadable content coming for owners of Pikmin 3.
To view the Nintendo Direct in its entirety, visit http://www.nintendo.com.au/nintendodirect. Today's announcements included:
Nintendo 3DS News
Nintendo Network ID & Miiverse: A December system update will allow users to register their Nintendo Network ID for Wii U on their Nintendo 3DS systems and combine Nintendo eShop account balances. This will enable them to purchase Wii U software using the remaining balance on their Nintendo 3DS eShop accounts, and vice versa. Nintendo 3DS owners who do not own a Wii U system can also create their own Nintendo Network ID for the first time. This system update will also mark the beginning of Miiverse support on Nintendo 3DS. With a Nintendo Network ID, users will be able to connect with other players around the world to share their experiences and game tips through Miiverse on Nintendo 3DS. For more information about Nintendo Network ID, including some important notices Nintendo would like customers to be aware of, please visit our website here.

YouTube on Nintendo 3DS: The video-sharing service YouTube is coming to Nintendo 3DS later this month with users able to watch videos while on the go, providing they have internet access. Users will be able to browse content on the bottom screen, while watching a different video on the top screen.
The Legend of Zelda: A Link Between Worlds: In Link's latest adventure, engage in special battles against players met through StreetPass by creating a Shadow Link that will be sent to others during StreetPass encounters. The items equipped and the number of hearts you have will affect the rupee bounty on your Shadow Link's head, likewise with the Shadow Link characters of other players who will appear at certain places in the game world. The Legend of Zelda: A Link Between Worlds launches on 23rd November.

Bravely Default: An English-language demo of Bravely Default is available for download now on Nintendo eShop. The combat mechanics in this highly anticipated RPG include the Bravely Second feature, which freezes time during a battle. Attacks during Bravely Second use Sleep Points that can be accrued when players leave their Nintendo 3DS in Sleep Mode. Launching 7th December, the game is also available as part of a Bravely Default Deluxe Collector's Edition, including a copy of the game, Agnès figurine, deluxe artbook, 34 AR Cards and an original soundtrack CD, exclusive to EB Games.

Mario Party: Island Tour: Mario's latest party has a tropical theme, with seven new game boards and 80 new minigames, including some that use the motion controls of Nintendo 3DS, and the ability for four Nintendo 3DS owners to play all multiplayer game content with only one copy of the game via Download Play. Players can also engage with other players who have the game in StreetPass minigame competitions. The game is releasing on 18th January 2014.

Nintendo Pocket Football Club: Coming to Nintendo eShop in 2014, this new football management game puts players in charge of their very own football club, from deciding on the club's emblem and kit, to training players and overseeing tactics on match days. In addition to single player mode, players will be able to compete in local wireless matches against friends, as well as taking on fellow managers in an online multiplayer mode.

Wii U News
SUPER MARIO 3D WORLD: This latest Nintendo Direct presents ten new things included in the game, including the ability to play as Rosalina from Super Mario Galaxy, a Luigi Bros. bonus game that is more easily accessed for players who have New Super Luigi U save data on their systems, and Captain Toad levels, which challenge players to collect five stars without jumping. SUPER MARIO 3D WORLD releases on 30th November.

Animal Crossing Plaza update: The Wii U gathering place for Animal Crossing fans is being upgraded with two new features on 15th November:
o    After users perform a software update, they can customise their Miiverse posts using 50 different Animal Crossing stamps. Users can combine multiple stamps or add hand-drawn messages to decorate posts they have already stamped. They can even partially erase a stamp and redraw it any way they like.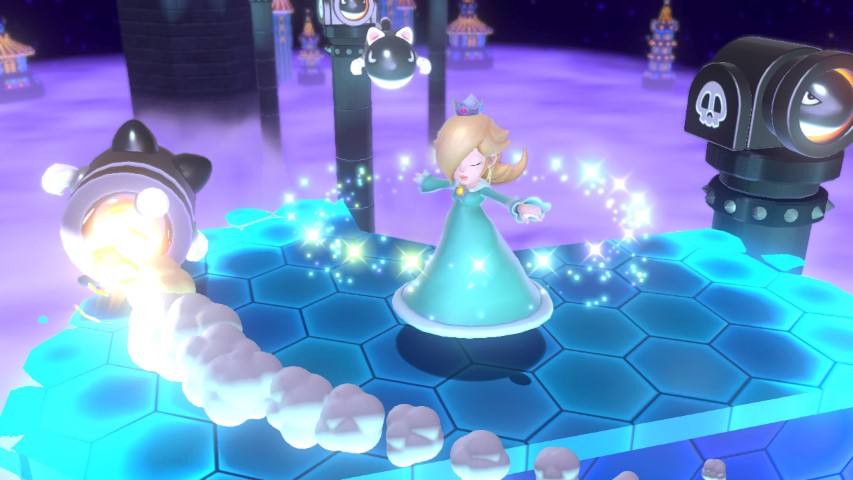 o    Nintendo is also adding a ranking feature to display the results of monthly polls. November's question is "Who would make the best secretary?" and December's theme will be "Who is the neighbour of the year?"
o   Additional features, including the ability to register and interact with your town residents, will be added in a future update
Further Pikmin 3 downloadable content: A third volume of downloadable Mission Mode Add-On Stages for Pikmin 3 will incorporate completely new "Collect Treasure" and "Battle Enemies" stages with locations as varied as beaches, the inside of someone's house during a party, a construction site and a mysterious factory. In one stage players can control Captain Olimar, the main character from Pikmin and Pikmin 2. Even Louie makes an appearance! Released on 3rd December, a software update required to play this third volume will be released on the same day.
YouTube on Wii U update: The already released YouTube application on Wii U is to receive an upgrade later this month, which will greatly improve the interface and let users view videos on the Wii U GamePad, plus enable users to search content on the GamePad whilst watching a different video on the TV screen.
Wii Fit U: A free trial of the game is available on Nintendo eShop now until 31st January. Wii U owners with a Wii Balance Board accessory and a broadband Internet connection* can download the trial and play it for free for 31 days. Users can make the trial permanent by buying and syncing a Fit Meter to the software. Nintendo Australia wishes to advise that Wii Fit U will now launch in retail outlets 14th December, one week later than the original date of 7th December. It will launch in retail as a packaged game in two sets, one including the game disc and Fit Meter, the other including the game disc, Fit Meter and Wii Balance Board.
Wii Sports Club: Another game currently available as a free download on Nintendo eShop, Wii Sports Club features classic Wii Sports events such as Tennis and Bowling, updated with Wii Remote Plus controls, online play and Miiverse features. Users can play the game for free for 24 hours beginning when the software is started for the first time. If you want to keep playing, users can purchase a 24-hour Day Pass or a Single Sports Pass for users to play their favourite sports for as long as they like.
*Depending on the Wii U hardware pack you own and your use of it, an additional storage device may be required to download software from Nintendo eShop.
Additional Links:
Nintendo Direct website http://www.nintendo.com.au/nintendodirect
Nintendo Direct on YouTube http://www.youtube.com/watch?v=EyG8jqoKkN8
Nintendo AU on YouTube http://www.youtube.com/nintendoau
Nintendo Network ID Information http://www.nintendo.com.au/nintendo-network-id