PS5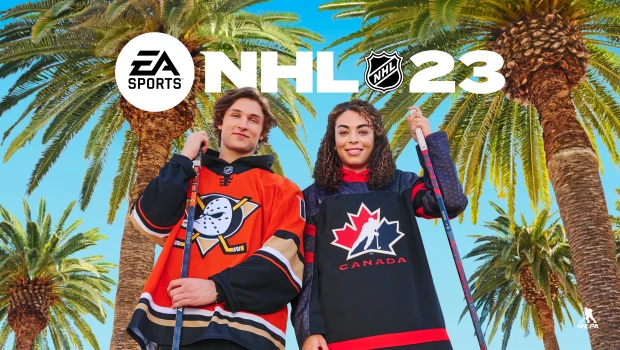 Published on October 27th, 2022 | by Paul Stuart
NHL 23: PS5 Review
Summary: With so much good to build on, NHL 23 sadly remains mainly in place. Upgraded rosters, a few visual/audio tweaks and women's national teams are the only notable changes from last year.
After last year's stellar NHL 22, expectations were high for next gen NHL 23. Even more so, as NHL 22 arguably the first sport title to deliberately maximize next gen console features and functionality.
Sadly, there's so little new between NHL 22 and 23, making for a conundrum of a review. Specifically – that other than near-recent Madden – this is possibly the least significant upgrade from a prior year in recent sport game history. Thus, NHL 23 is a very strong game…but one that is NHL 22 with only drops more.
What is different? Most noticeably the addition of women's national teams also these same women in Ultimate Team (card collecting) mode. For some perspective, and much like NBA 2K WNBA modes, women's ice hockey plays a bit slower but also more precise. There is also no big time physicality, with a strong bump the best you're allowed to execute. Unless you're serious about women's hockey, not much here…as number of teams quite small, nor any chance to dive deep with women's teams in any mode (versus WNBA season/league/my player options in 2K).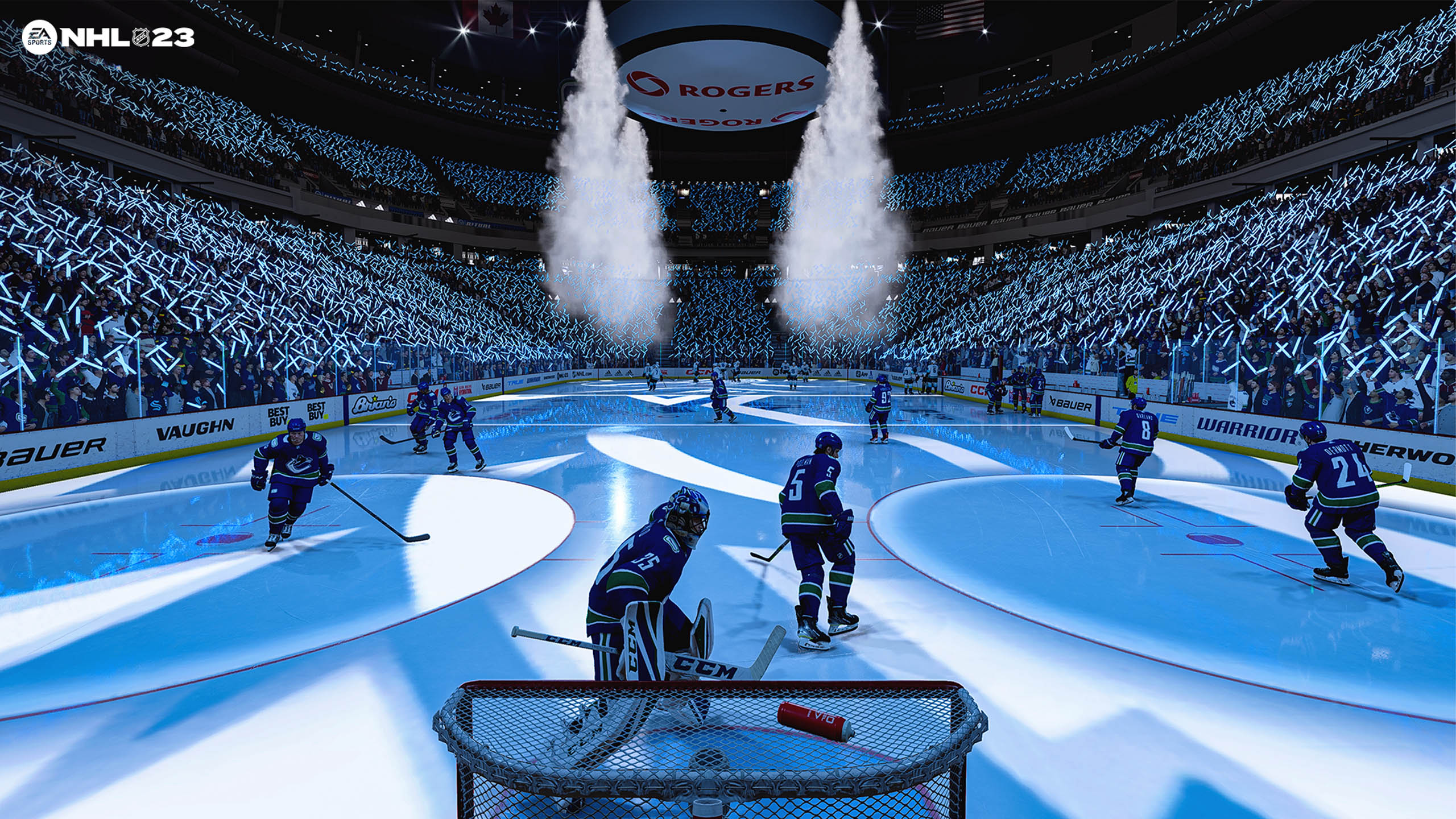 Also new is cross platform play, thankfully becoming a stalwart for next gen sport offerings. Note, however, that cross platform is limited to current or previous gen. Thus, PS5 users can't play PS4, Xbox Series S/X buddies won't share the ice with Xbox One teammates.
Third, presentation gets a boost. Pre-game ceremonies and lighting effects are introduced, also oodles of authentic crowd chants (albeit repeated too often). These same crowds will adjust reactions to game situations, with noticeable increases/decreases in volume also cheer/boos. Player scans are likewise sharper…even if cut scenes strangely tend to point to the same player/s over and over. (That's far too much Sammy Blais for one sitting.) Win the Cup…and get a custom celebration.
There's some new player X-Factors, but none truly change overall experience. Another subtle addition is assisted coaching, where game situations will trigger pop-ups to allow semi-automated multiple strategy adjustments with a single press. Cool…but hard to determine what exactly is/n't changed when this selected. AI doesn't always play as told, it seems.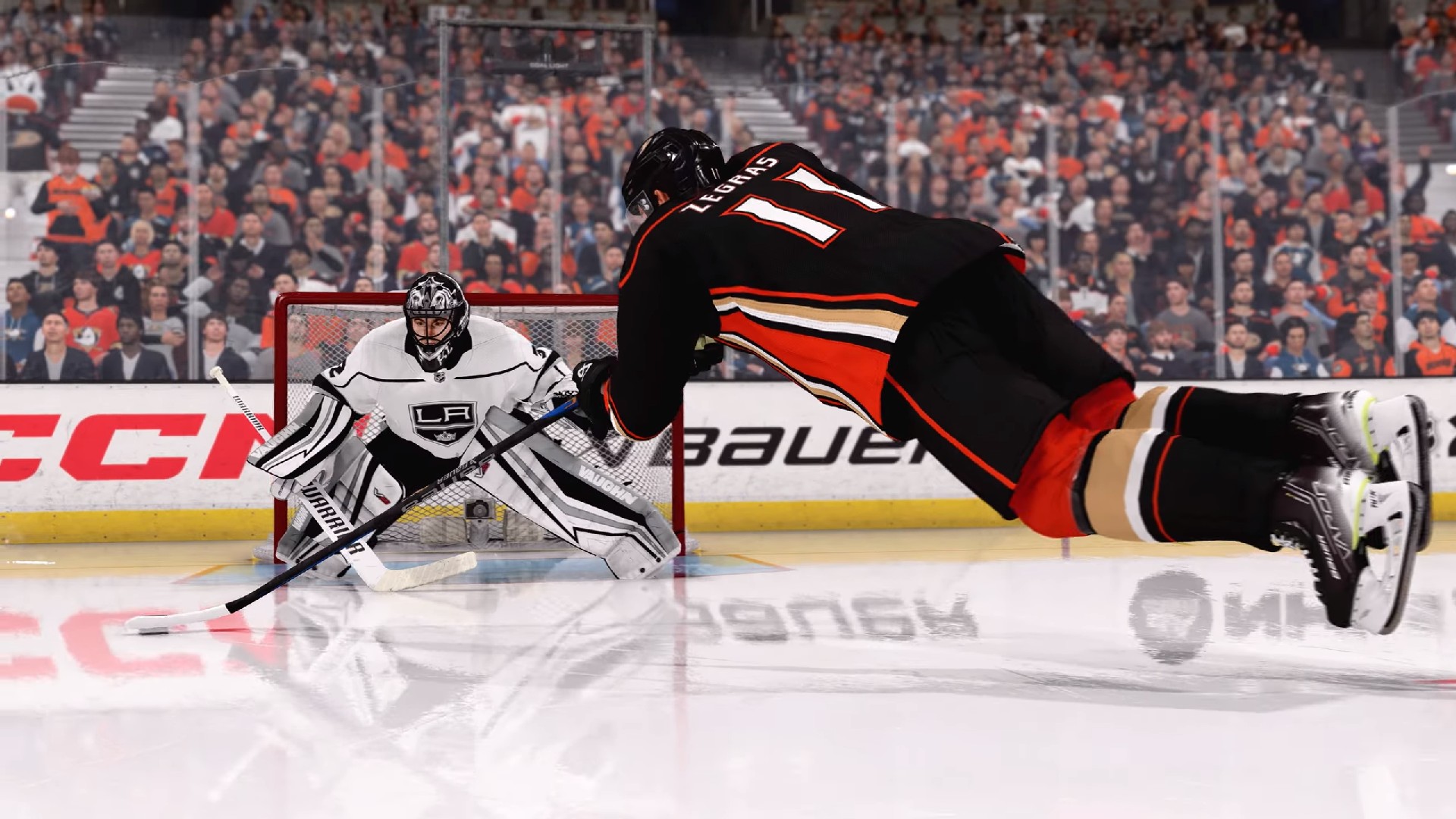 Finally, there's desperation shots/saves…triggered by double press of pass/shoot buttons…ones I'm yet to successfully execute. Sounds cool, looks cool, but shrug.
On the ice, it's much of the same. AI is still overly reliant on often unbeatable goalies, and defenses default to push offensive breakouts to the boards or go en masse to a puck handler. This nuance sadly kills what could be dramatic rushes and/or legit application of X-Factors. There are still far too few deflection goals, limited options to beat players 1-on-1 in exception to speed pushes and puck protects, and one-timers and/or cross crease movements the preferred goal scoring method to a fault. Pucks do seem a bit livelier off defensive sticks. Same phantom slash calls aplenty resound from attempts to lift sticks. Line changes remain staccato, with players left out far too long, by default…but never truly tire if not turbo spammed.
This is a review on the shorter side, as NHL 23 a redux of NHL 22…an already very good game. With each yearly sport release, there's always the question on whether it worth the supposed upgrade. For mild fans of ice hockey, arguably no. But diehards will always want the current roster, also more realistic crowd reaction and environments. The same thumbs up for anyone with true interest in the women's game (as this the only way to experience it).
Final Thoughts
NHL 23 is NHL 22 with but some presentation polish and international women's teams. It stands as the most obvious current example on next gen of why some sport titles may be better served updated versus re-released when so little new. NHL superfans will no doubt purchase without a thought due to roster updates. Casual ones should consider staying put or at a reduced price. The accompanying review score is a reflection of this reality, as ratings take into account changes – or lack thereof – from NHL 22.