3DS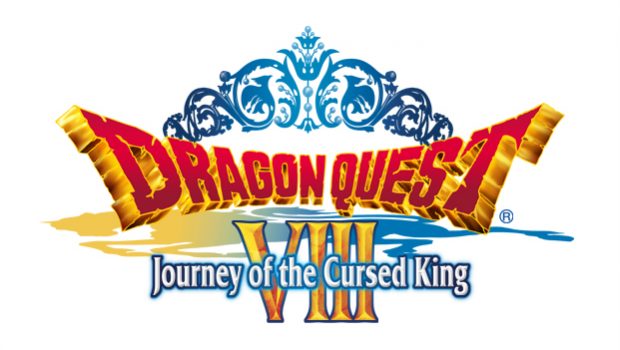 Published on November 4th, 2016 | by admin
THE NEW YEAR BRINGS A NEW WORLD TO SAVE WHEN DRAGON QUEST VIII: JOURNEY OF THE CURSED KING RELEASES FOR NINTENDO 3DS ON JANUARY 21st 2017
New content includes two new playable characters, new side-quests, and the ability to send mementos of your adventure via StreetPass
4th November, 2016 – With the New Year comes new quests and great adventures, and 2017 will be no different when DRAGON QUEST VIII: Journey of the Cursed King comes to Nintendo 3DS family systems on January 21st 2017. This handheld retelling of the classic RPG that introduced the DRAGON QUEST series to Australia and New Zealand will be back and bigger than ever, with two new playable characters, more side-quests, and the ability to battle monsters on the go when it lands in the New Year.
The story begins when a jester, Dhoulmagus, comes to Castle Trodain and steals the King's sceptre. He then uses its power to turn his majesty into a troll, the Princess into a horse, and the castle inhabitants into plants. The only one left unscathed from this attack is a castle guard who escaped the curse and must now step up to save the kingdom he's sworn to protect. Only by travelling the lands, recruiting allies, and following the trail of destruction that Dhoulmagus leaves in his wake will The Hero be able to retrieve the sceptre in order to restore Trodain back to its former glory.
As players dive into the rich story of DRAGON QUEST VIII: Journey of the Cursed King, whether they're visiting f    or the first time or coming back to relive the adventure all over again, they can enjoy full voice-acting in all plot-important cut-scenes, and new story content that will provide more back-story about The Hero and the villainous Dhoulmagus. Further additions include additional quests to complete and dungeons to explore, and even a new alternative ending.
Returning heroes may also find that elements of DRAGON QUEST VIII: Journey of the Cursed King have been streamlined for this handheld outing. Adventurers in a hurry no longer need to rush to a Church to save thanks to the new Quick-Save function, allowing them to save and exit the game at any time. And for warriors in a hurry, battling foes is also much faster with the introduction of the "Speed Up" feature, allowing heroes to cut their way through each encounter with much greater haste.
Those who wish to capture mementos of their quest to restore peace to the land will now find it's easier than ever before, as at any time outside of battles and cut-scenes players can pause the action and take a photo of their adventure thus far. These photos can be customised in a variety of different ways, including allowing The Hero and his companions to perform special poses, adding stickers, filters, or putting a frame around the image to add a personal touch to their memory. Once the player meets Cameron Obscura in Port Prospect they'll also be able to unlock Cameron's Codex, where they'll be rewarded for taking pictures of certain subjects, monsters, and situations.
All of these images can be saved to the SD card and shared to other DRAGON QUEST VIII: Journey of the Cursed King owners via StreetPass. Once these photos have been shared other players can give them a thumbs-up, and the more of these the image earns, the higher the chance of receiving a new item.
The New Year brings a new world to save when DRAGON QUEST VIII: Journey of the Cursed King releases for Nintendo 3DS family systems on January 21st 2017.