Hardware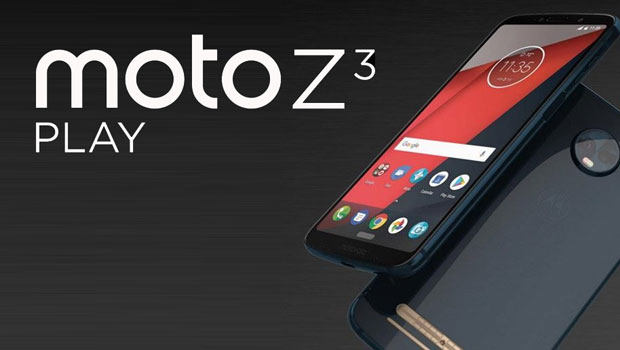 Published on October 28th, 2018 | by Admin
Motorola Moto Z3 Play Review
Summary: The Motorola Moto Z3 Play is a true successor to the previous model that is not only faster but offers a wealth of new features that really make this an excellent smartphone.
Welcome to Motorola's latest smartphone, their new Moto Z3 Play which supports this company's very clever modular design where you can connect a wide variety of accessories (Moto Mods) to this device from batteries to speakers, a gaming controller and even a projector mod… that's right, you can even project your films onto a wall or projector screen directly from the phone.
The Moto Z3 Play is powered by a Qualcomm Snapdragon 636 processor with 4 GB of memory that gives the user access to 64GB of storage and you can upgrade the phone up to 2TB courtesy of a MicroSD card. Finally it comes with a 3,000mAh battery to ensure you get a full-day and more when it comes to power because as we all know, nothing is worse than having a flat smartphone.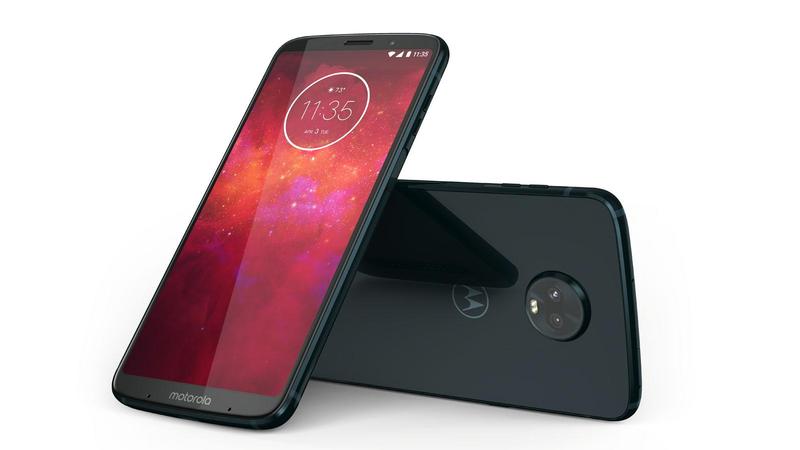 Out the box, the Motorola Moto Z3 Play is quite a stylish looking phone that boasts a professional and well-built aluminum body which is just 6.75mm thick that definitely makes this a thin smartphone. The phone measures at 76.5 x 156.5 x 6.75mm and weighs in at 156 grams. Adding to the design is the Gorilla Glass 3 6" edge-to-edge screen (borderless) which boasts curved edges and the back is glass also. The aesthetics of the Moto Z3 Play definitely makes this one of the best phones on the market in terms of its appearance.
Unboxing Photos
Furthermore, on the right hand side is the screen lock/power button and on the left are the volume buttons plus the finger print scanner which is very easy to unlock with your thumb or index finger if you're a right-handed person like myself. The top of the phone has the sim card slot, with the USB-C 3.1 jack located at the bottom of the device and lastly on the back of the Moto Z3 Play is the Moto Mods connector and its 12MP camera with a f/1.7 primary sensor paired with a 5MP depth sensor at the rear. The depth sensor allows you to animate your photos that parallels Apple's fun feature where it animates part of your photos.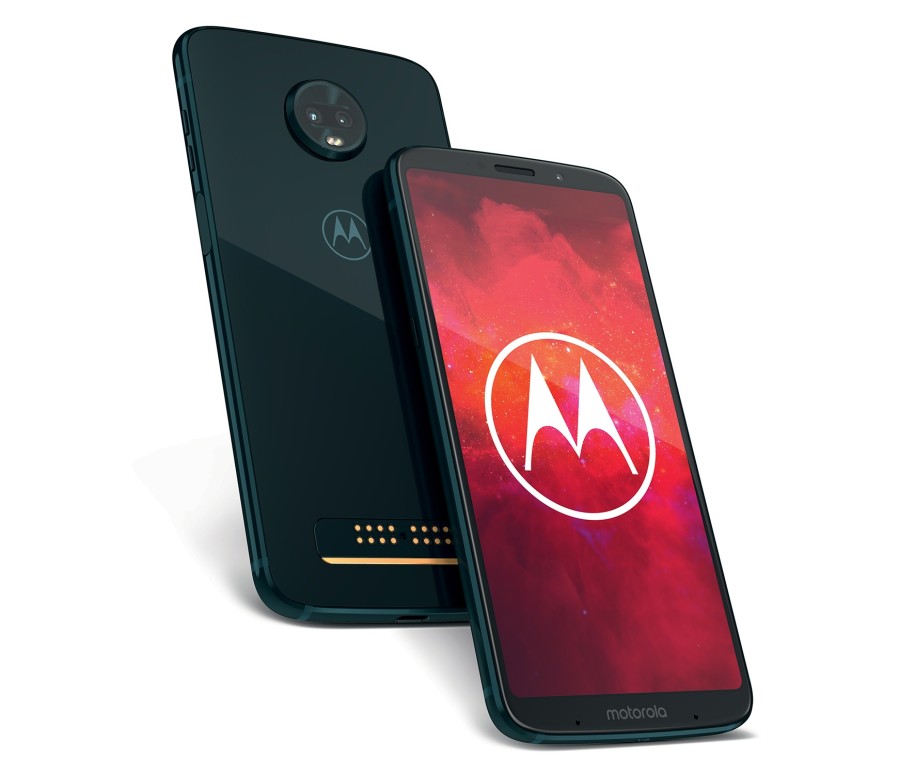 Given the glass screens on this smartphone and the slightly protruding camera on the back and Moto Mods connector, a case is pretty much a must, especially if you want to keep the aesthetics of the Moto Z3 Play free from damage. Like Apple, there is no headphone jack, however Motorola ensure that a connector comes with their smartphone so kudos to them. The camera on the front supports a 5MP lens and another cool feature of this device is that is supports Google Lends that is basically object recognition.
So although the Moto Z3 Play is not water resistant, the smartphone does offer some protection from liquids courtesy of its splash resistance. Water resistance or water proofing would have been nicer but hey… you can't have everything and some resistance is better than none. The speaker quality on the phone is good, however if you want something clearer with more bass, you can add the The JBL Speaker which we reviewed at https://www.impulsegamer.com/motomodspeaker/.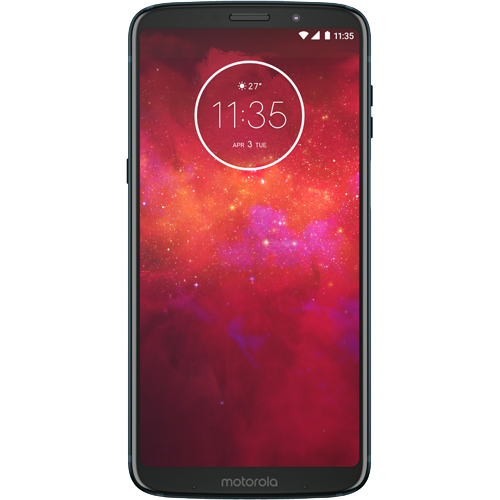 Setting up the Moto Z3 Play was a very easy process and we were up and running in just a few minutes. This included setting your language (e.g. English Australia), Wi-Fi, whether you want to transfer data from your existing iPhone or Android phone, linking it to a Google account, adding your name, creating a pin code and registering your fingerprints and then linking some Google Services. The phone also runs Android 8.1 Oreo and will require a few updates once you have completed setting up the device.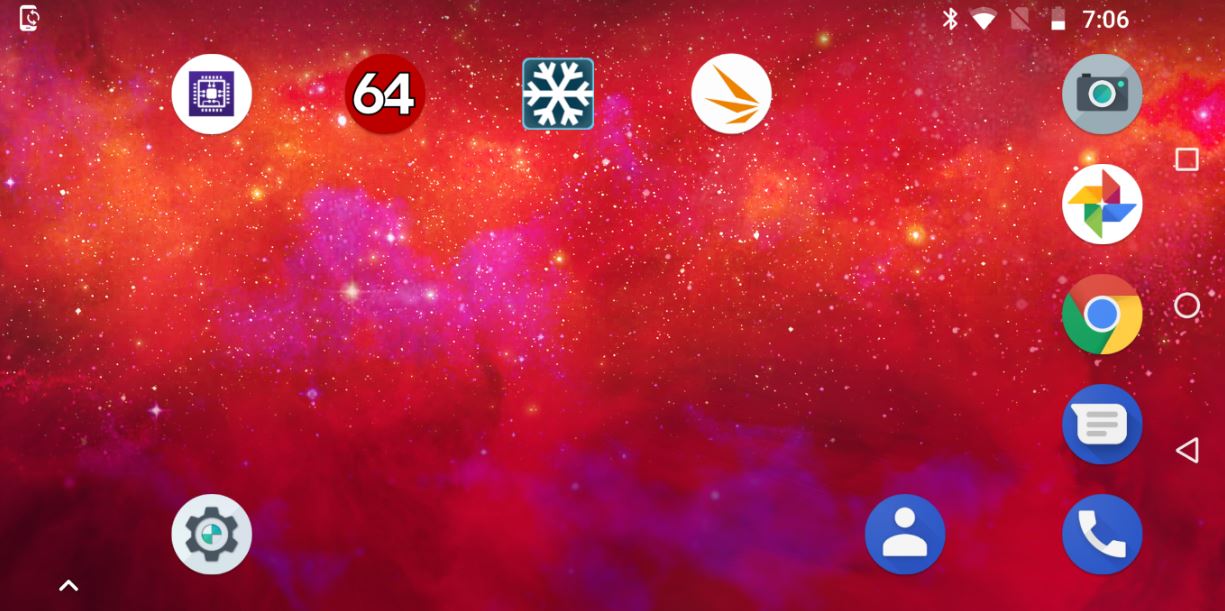 In terms of unlocking phone, it does feature the traditional methods such as a pin-code, however there is also the fingerprint reader on the side which makes unlocking very quick or you can facial recognition which is another method. If your banking institution supports NFC payments, this allows you to link your fingerprint in order to make payments a snap by scanning your fingerprint and then paying. So rather than carrying a wallet, your phone does it all.
The battery of the Moto Z3 Play should last a day for most users and then some, however if you're glued to the phone, you should consider the additional Moto Mod battery pack. Furthermore, this smartphone supports super charging with turbopower that gives you an additional half day charge that just takes 30 minutes.
The operating system is Android and Motorola add a few additional apps but thankfully unlike Samsung we don't get clutter or bloatware. This includes suggestions for night display, storage and battery life plus features that is quite impressive. Under features, you get to enable or disable the Moto Actions like double karate chop to enable the torch or twist for quick capture and there's considerable more. Moto Display lets you fine-tune the display such as reducing harmful blue light, keeping the screen on while you are looking at and enabling friendly notifications. Moto Voice is basically OK Google but has been fine-tuned to Motorola phones. All in all, great features from Motorola.
The resolution of this smartphone is 2160 x 1080 (Full HD) which looks very crisp courtesy of the Super AMOLED display. Adding to the features of the phone is 4K video which is super clear and in terms of photography, the Moto Z3 Play captures some excellent images in bright-light and does a good job in low-light, although there are other phones on the market which are better with the later. On that note, here are some examples that we took with the Motorola Moto Z3 Play.
We also benchmarked the phone with a variety of apps that nicely placed this phone in the midrange of smartphones. PCMark gave the score of 5786 and stated that this is one of the most powerful devices around in terms of day to day performance and functionality like video editing or data manipulation.
Another benchmark we used was AnTuTu Benchmark and it gave the score of 115817 which still scored the Moto Z3 Play a midrange smartphone. It also stated that this phone (CPU wise) is more powerful than 52% of phones currently in the market at the moment.
Given the grunt of this phone, games such as PUGB Mobile, Tekken, Asphalt 6, Beach Buggy Blitz, Dead Effect 2, Injustice 2 and Darkness Rises all performed remarkably well. Some games such as PUBG Mobile did suggest mid-range settings for its graphics but all in all, the Moto Z3 Play is definitely a gamer's phone. However if you want to take the phone to where gamers go, you REALLY need to install the Moto Mods Gamepad and our review can be found at https://www.impulsegamer.com/motorola-gamepad-moto-mods-review.
Final Thoughts?
The Motorola Moto Z3 Play is a well-designed phone that definitely screams high-end from its aluminum body and glass back plus its high quality screen. As a mid-range smartphone, it delivers in performance and with the Moto Mods, it considerably increases the scope of what the Moto Z3 Play can do, particularly if you're a gamer as you can attach the impressive gamepad.
So although it's not the best camera in the market, it still took some impressive images, particularly with good lighting, including some in low-light. Performance wise, the phone was super responsive and all apps worked well and it's a great all-round product from Motorola. Presently, the Motorola Moto Z3 Play is retailing for $799AUD (October 2018 plus for a limited time, it comes with a JBL SoundBoost Speaker valued at $159) so if you're looking at an almost Transformer-like phone with its Moto Mods, you should put this device on your radar.
For more information, visit https://store.motorola.com.au/product/moto-z3-play/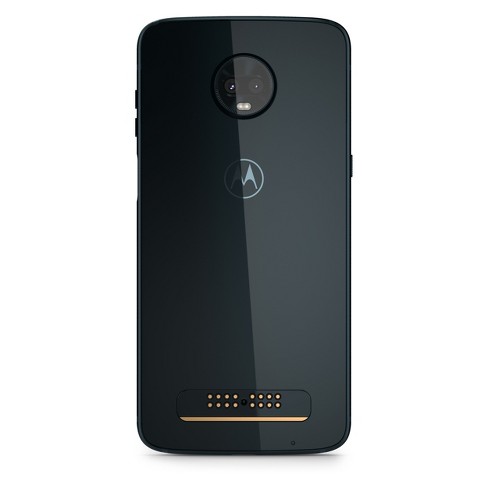 Motorola Moto Z3 Play Specifications
Operating System

Android™ 8.1, Oreo™

Processor

Qualcomm® Snapdragon™ 636 processor with a 1.8 GHz octa-core CPU

Memory

64GB

Dimensions

156.5x 76.5 x 6.75 mm

Display

6.01″ FHD(+) (2160×1080) 18.7:9

Battery

3000mAh, 15W

Primary Camera

12MP 2L7 OIS + 5MP OV5695

Secondary Camera

8MP 4H7 84deg FOV f2.0

Sensors

Proximity Sensor;Accelerometer;Ambient Light Sensor;Magnetometer (e-Compass);Gyroscope; Ultronic, Sensor Hub, GPS; Fingerprint on sideFace Unlock

Audio

4 mics, Front, 2 in 1 with reciever

USB

USBC

ID / CMF

 gOLED, Gorilla Glass 3Borderless
Android Apps highlighting internal specifications