PS5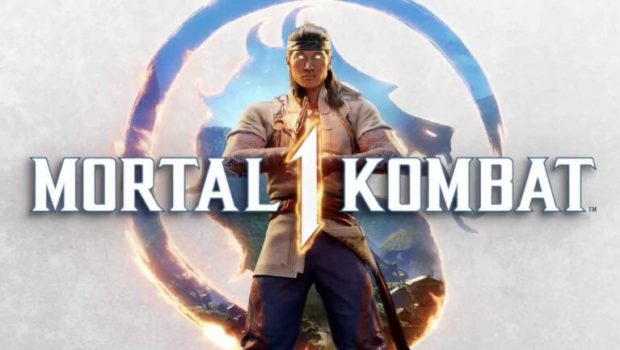 Published on August 21st, 2023 | by Nathan Misa
Mortal Kombat 1 Pre-Order Beta Preview: A Kompelling Taste @MortalKombat
Mortal Kombat 1 is the second reboot in the long-running fighting game franchise, and by now I've come to expect a lot of change with each new entry. The 2011 reboot ushered in a new era of brutality in the form of X-rays and timeline shenanigans; 2015's Mortal Kombat X introduced the variations system alongside a 25-year jump into the future, and 2019's Mortal Kombat 11 brought in Fatal Blows, Krushing Blows and Kustom Variations alongside the most ambitious story in the series.
This past weekend's closed beta provided just a small slice of the MK1 reboot's bold new direction, with just six fighters available (Sub-Zero, Kenshi, Li Mei, Kitana, Liu Kang and Johnny Cage), a handful of Kameos (Frost, Jax, Sonya, Kano) and two modes in the form of Towers (no story, though) and Online Versus, but what was on offer was more than enough to get an early feel for the bold new direction ahead of us.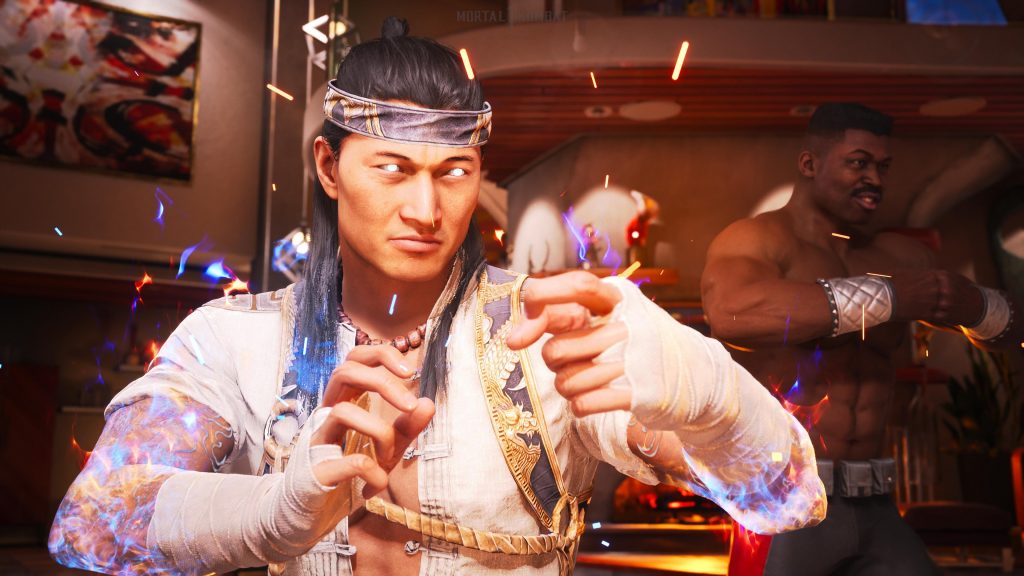 For starters, the Kameo Fighters system, which largely replaces variations, adds a whole new dimension to each fight, both offline and online against other players. For every fight, you must pick another fighter to assist you, and while it's a good way to revel in nostalgia given the choices on-hand range from series mainstays to long-unseen fighters from the MK Midway era, it also adds another layer of complexity (and fun) that must be mastered in order to stay competitive.
Kameo Fighters are fairly simple to use; you summon a character with one button and they execute their move before quickly leaving the battlefield, and their exact move depends on your own directional inputs (such as during a grab move, or when juggling an opponent mid-combo). Timing is crucial to maximizing the damage they can deal in tandem with your onslaught, and the complexity arises from the number of combinations available given the sizable roster of fighters and Kameos in the final game. I had a lot of fun experimenting with Kano's laser eye, Sonya's wrestling-esque stunner takedowns and Frost's very handy ice wall and ice slide kicks. Taking things online, however, there already seems to be a few cheesy combinations discovered, and it will be interesting to see how Netherrealm Studios balances things out (exploits vs optimal play).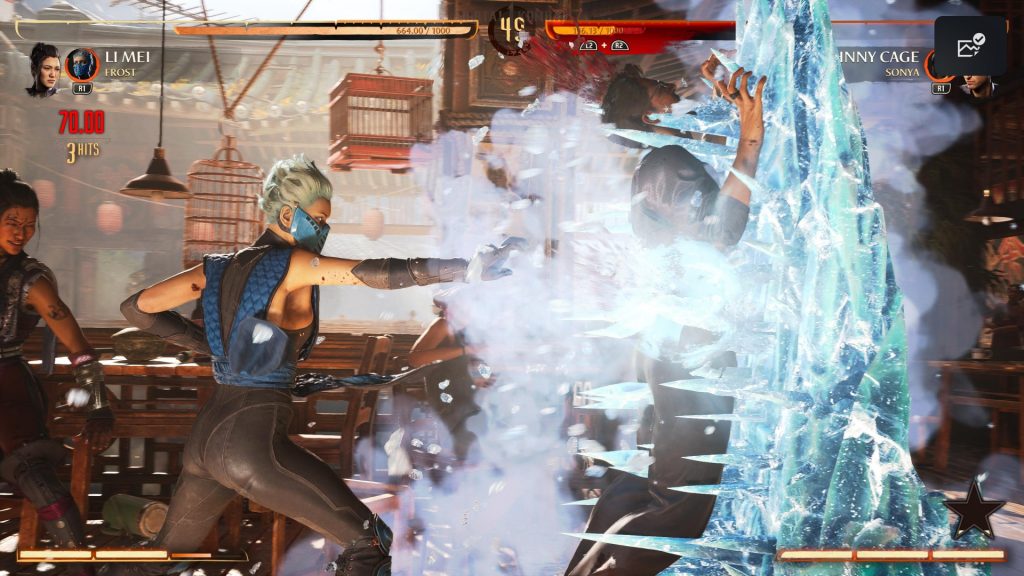 I consider myself to be somewhere in the middle of the average Mortal Kombat player's skillset – I can hold my own online with one or two mains, but I'm not exactly a competitive expert. Thankfully, most characters I played were easy enough to pick up, with plenty of flexibility in deeper combos and special moves. Kitana and Liu Kang are the easiest, with ample basic move chains for newbies and solid projectile options for easy multi-hit strings, while Kenshi was the hardest to master but the coolest to play, with slower special moves involving his blade, Sento, and demon powers that show off the colourful and mystical new aesthetic of MK1 perfectly.
Speaking of visuals and art direction, Mortal Kombat 1 is a looker, and I am enjoying its artistic and narrative pivot to the more mystical and supernatural aspects of its Outworld setting. Every level is filled with environmental detail and animated elements (I couldn't spot Johnny's Rhoomba from the trailers in the background, though!), and the lighting, special effects and animations of each fighter's move-sets look a clear step above the already impressive Mortal Kombat 11. The game plays at a silky smooth 60fps on PlayStation 5, though Fatal Blows and Fatalities still appear to be rendered in 30fps, which has always been an oddity of the series when played on console.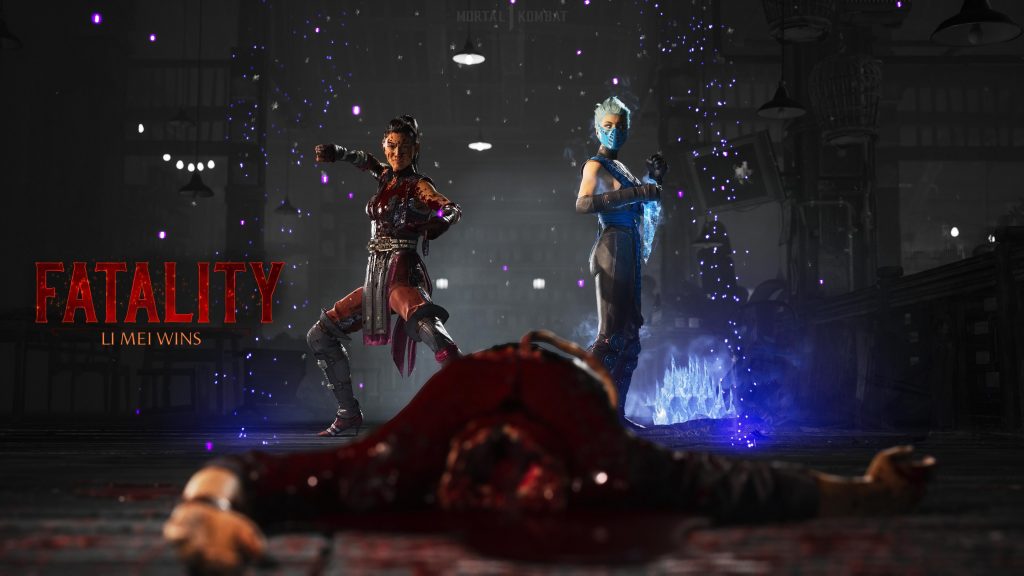 Up-close and personal, characters in particular brim with personality in both design and dialogue, and are rendered in impressive detail. My one big disappointment so far is that their pre-fight clashes (think amusing smack-talk for newbies to the series) which Netherrealm Studios first established and popularised in MKX, are reduced to two lines of dialogue instead of three like in the previous titles, removing a lot of opportunity for the cast to showcase deeper interactions. The fun back-and-forth banter is still present, but having played Mortal Kombat 11 previously and enjoying all of its lore nuggets and crazy amount of character interactions, MK1 feels like a step backwards here.
But this is just a very small part of what is shaping up to be an incredibly exciting new entry in the series. MK1 is mechanically, narratively and visually more interesting than ever, and I can't wait for its full release on 19 September. Alongside Street Fighter 6 and Tekken 8, this year is shaping up to be the best ever for fighting game fanatics.