iOS Hardware & Accessories
Published on May 3rd, 2015 | by admin
Mophie Juice Pack Review
Summary: The Mophie Juice Pack is a must have accessory for your iPhone 6 Plus for charging and protection!
Mophie Juice Pack for iPhone 6 plus
Product: Protective Case / Charger
Company: Mophie
Compatible: iPhone 6 Plus
Reviewer: Peter B
The first thing I noticed about the Mophie Juice Pack was the sleek lightweight design that felt great in the hand and great to touch as well. With that said, Mophie have really hit a winner with this ergonomically designed battery pack/high-impact protection case for the iPhone 6 Plus.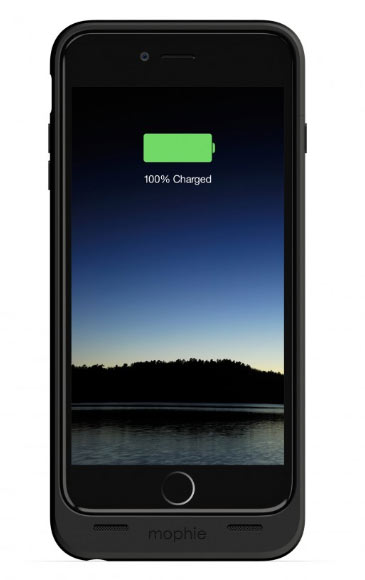 Although this product protects your iPhone 6 Plus, it also comes with a level 4 protection rating to help your phone from bumps, knocks and even drops. However where this product shines is the ability to charge your iPhone 6 Plus. To charge, the Mophie Juice Pack comes with a microUSB cable for easy charging and a pass through headphone adapter.
The Mophie Juice Pack is super easy to use, just take the top off the pack, slide your iPhone 6 Plus in, put the top back on and it's ready to use.  I hardly noticed any extra bulk or weight at all. The back of the Mophie has a on/off switch and a LED battery charge indicator. To charge your iPhone just turn it on, it's that simply. In terms of charging the product, it also charges your phone first followed by the Juice Pack.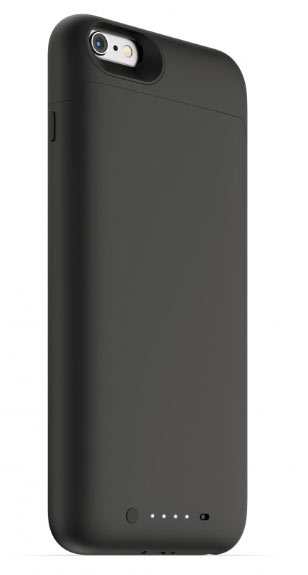 I also use my phone quite a bit during the day and found after using the Mophie Juice Pack my iPhone 6 Plus would still be fully charged.  Mophie claims that the juice pack will give you an extra 14.5 hours of talk time, 7.5 hours of web browsing, 8.5 hours of video playback and 48 hours of music playback. I did not test how accurate this was but from what I have found so far, I would not be surprised at all.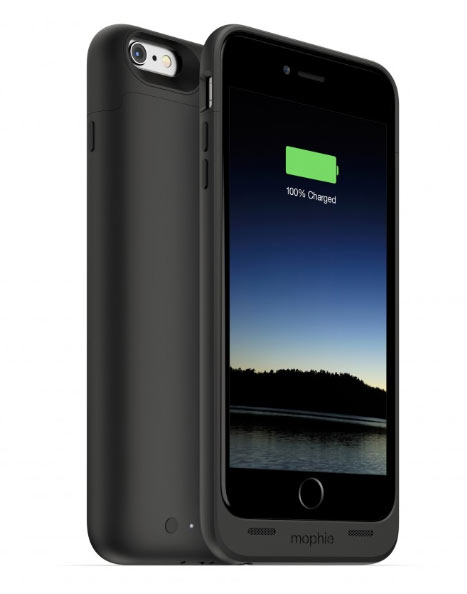 Final Thoughts?
This is the best iPhone 6 Plus high-Impact protection and battery pack that I have used and feel super sure that my phone is protected from accidentally drops etc. plus giving it a healthy charge when needed. As a result, I give it a 5 star rating!