iOS Hardware & Accessories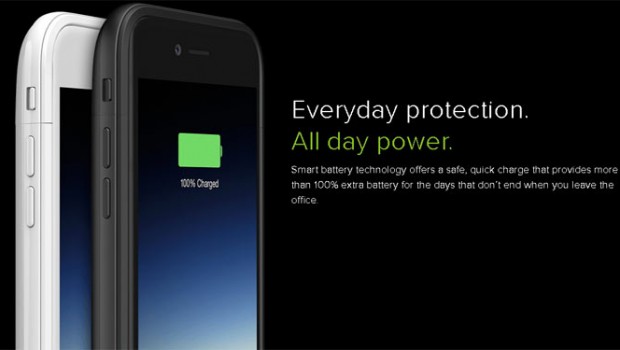 Published on April 21st, 2015 | by James Wright
Mophie iPhone 6 Juice Pack Air Review
Summary: The Mophie iPhone 6 Juice Pack Air doubles the battery of an iPhone 6 plus gives the phone additional protection
Mophie iPhone 6 Juice Pack Air
Product: Case/Charger
Company: Mophie
Price: $129.95AUD (April 2015)
Compatibility: iPhone 6
Reviewer: James Wright
Coming in three distinct colours that include black, white and gold, the Mophie Juice Pack Air is the ideal protective case for your iPhone 6 which is not only lightweight, offers additional protection to your smart phone should a drop occur but is able to give the user an additional 100% of battery life.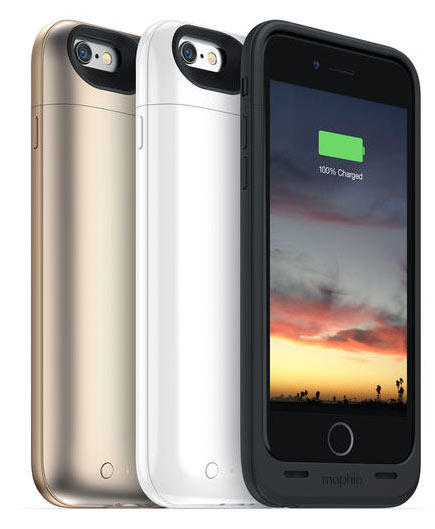 That's right, the Mophie Juice Pack Air is basically a hybrid case/charger and only adds a fraction of additional length to your iPhone 6. Installation is also quite easy as your smartphone literally slips into the case in order to connect to the inbuilt lighting adapter.
As there is an element of power via charging, this product is triple test certified and contains a digital power management system to ensure that both the user and the device is safe to use. The product also comes with a microUSB cable plus a headphone adapter. The Juice Pack Air even comes precharged as well!
Technical specs
Product dimensions: 2.92in x 6.10in x 0.61in
Weight: 3.5oz
Compatibility: iPhone 6
Battery capacity: 2750mAh
Warranty: 1 Year Warranty
The biggest drawcard of the Mophie Juice Pack Air is the additional battery capacity of this case. The 2,750mAh battery basically doubles the battery size of your iPhone 6. This means that talk time increases from 14 hours to 28, internet use from 10 to 20 and finally video playback from 11 to 22 hours.
This is ideal for users travelling and to charge, you simply use the included charging cable to charge both the Mophie Juice Pack Air and your iPhone 6. Interestingly, this product charges your iPhone first followed by the Juice Pack Air. In terms of texture, the external case has this very sturdy rubberised feel which definitely increases its grip.
Another interesting feature is that the Mophie Juice Pack won't charge automatically and you basically have to push the button on the back of the case to start the charge. This basically commences the charging of your iPhone and there is also four LED battery indicators on the back to let the user know how much charge is left in the case. There is also a switch to put the Juice Pack Air on standby which allows the user to control when it should be charging their iPhone 6.

In terms of design, the Mophie Juice Pack Air comes in three colours and we tested the black product which looks quite stylish with its minimalistic design. All features of the iPhone 6 are still accessible which includes buttons, cameras and even audio.
The protective design of the Mophie Juice Pack Air also has a raised bevel on the front which means if you should drop your phone, it gives the smartphone some additional protection. But basically all parts of the phone are protected from drops, scratches and marks. It even boasts rubberised support pads which is basically used as shock repulsion.
Final Thoughts?
The Mophie Juice Pack Air is a very clever device that not only offers some great protection but also the ability to give your iPhone 6 a full charge on the go. The case/charger even comes with a 1-year warranty from Mophie and more than likely, this product will probably outlast your iPhone 6.
To make your user experience even more easier, Mophie have released a Juice Pack Dock to simplify charging, a Juice Pack Car Dock that not only allows for charging but gives the user access to their iPhone as a GPS plus a hip holster and belt clip.
So not only does the product look stylish but it offers user a very easy alternative for charging their phones while out and about! Sure, it does add a little bit of additional length to your iPhone 6 but it's still quite manageable.
This product is available at leading retailers such as Myer and David Jones