Comedy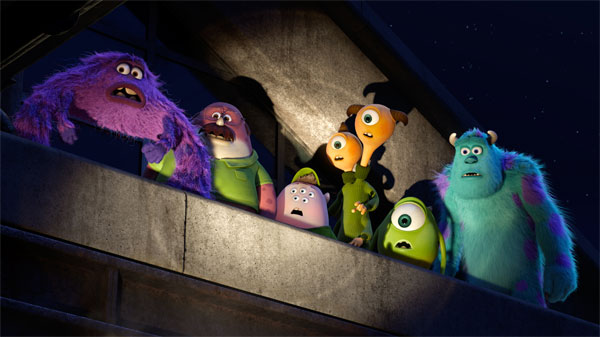 Published on December 5th, 2013 | by Admin
Monsters University DVD Review
Summary: A timeless film that will continue to be well loved for years to come, Monsters University is an instant classic.
Monsters University
Distributor: Disney
Format: DVD
Genre: Animation / Kids / Family
Running Time: 104 Minutes
Reviewer: Hazel Newhouse
Disney Pixar's Monsters University is the new prequel to the highly successful Monsters Inc.
This coming of age story centres around Mike Wozowski, a teenage monster who dreams of being a "Scarer" and graduating from Monsters University; home of the most reknown Scarer course in the monster world.
During his first semester his plans to knuckle down and study hard are horribly disrupted when he meets headstrong Sulley, co-star of the original Monsters Inc.
Sulley , steps in and immediately overshadows the studious Mike, both figuratively and literally, with his menacing physique and natural affinity for the scare. Meanwhile Mike struggles, despite his incredible grasp of scare theory and undimming enthusiasm, he just isn't that scary.
The less-than-friendly competition between our two main characters soon develops into a fierce rivalry that causes them both to be ejected from the course – their only way back in is to win the fraternity lead "Scare Games". Initially, their motives are entirely selfish until they learn to work together and use their unique talents to complement each other's natural abilities, rather than compete against them.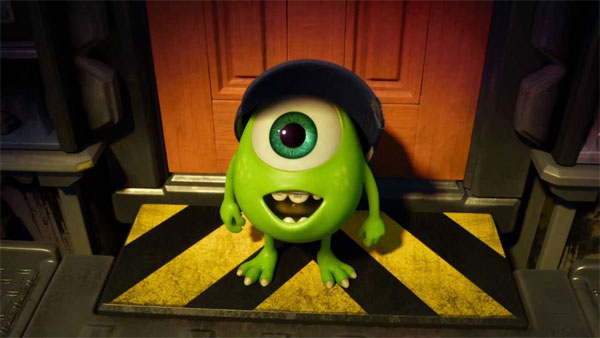 Monsters University plays off the classic American College and Coming of Age genres perfectly, with all the stereotypes we know and love present. Scary Teachers, Geeks, Jocks, Cheerleaders and Misfits, as well as Football, House Parties, Family Legacies and of course, Bullying. There's a good mix of accessible humour throughout, with slapstick and silliness for the kids and clever pop culture references for the adults.
This movie never lets up the pace from the word go – even my 2 year old daughter sat from beginning to end happily, without taking her eyes off the screen. She might not have understood all the nuances of the story, but she enjoyed the sound, colour and detailed textures.
Watching Monsters University on a large HD Ready TV, with good sound is essential, and both the picture and sound quality of the disc exceed expectations. Sound was also consistent, and well balanced, and there was no need to constantly adjust volume between dialogue and action scenes like on some DVDs.
Disney Pixar have once again created highly enjoyable film for young and old. Monsters University can be watched independently of the original, as the story flows well and doesn't require any previous knowledge of the Monster world – however, there are some familiar faces in there for the die-hard Monsters fan.
This laugh-a-minute movie, which I found a little heartbreaking at times, is inspirational and full of lessons in moral dexterity, truthfulness and the value of teamwork and friendship. A timeless film that will continue to be well loved for years to come, Monsters University is an instant classic.
Make sure to watch the DVD right to the end, to see the 'Easter Egg' after the credits.
Bonus Features: Blue Umbrella- shirt Pixar film, and Audio commentary for Monsters University.
Blue Umbrella is a beautiful and "silent" short film – the story of 2 umbrellas falling in love, being torn apart and eventually being reunited. Blue Umbrella is an emotional show case of both Disney's story telling abilities and Pixar's incredible animation skillset.