iOS Hardware & Accessories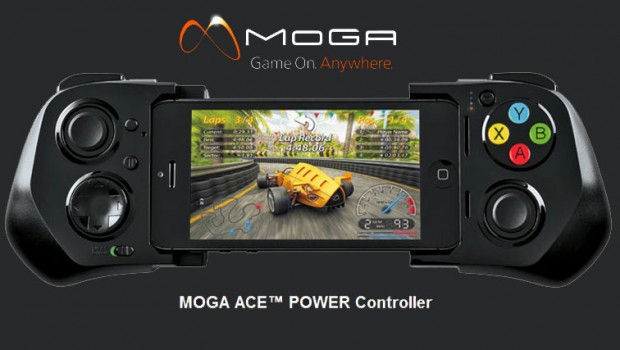 Published on April 13th, 2014 | by admin
MOGA Ace Power Controller Review
Summary: Portable gaming works like a treat but the overall build of the Ace Power Controller is a little on the cheap side
MOGA Ace Power Controller
Developer: MOGA
Operating System: iOS7 or greater
Product: Controller
Compatibility: iPhone 5/5s/5s, Fifth Generational iPod Touch
Price: $120.49AUD (April 2014)
Website: http://www.mobilezap.com.au/42251-moga-ace-power-gamepad-for-lightning-iphones-ipods.htm
The iPhone is probably one of the greatest inventions of the 21st century that has not only integrated smart phones into almost all facets of our lives but it also produces some amazing high definition gaming. Unfortunately touch screens can suffer from poor accuracy which does hamper your portable gaming experience. Playing a game like Injustice Gods Among Us or GTA: San Andreas is far superior on a console thanks to the controller which gives the player a considerable amount of accuracy and enjoyment.
You can't beat a console… until now…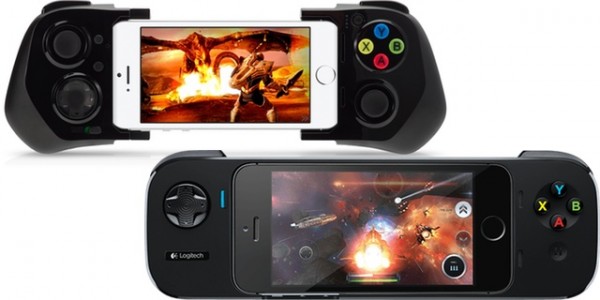 However rather than throwing away the premise of touch screen gaming, developers MOGA have taken the idea of a gaming controller and incorporated it with the iPhone 5/5s/5c and the fifth generation iPod Touch. The result is portable gaming on the go plus increased battery life for your smart device. This now gives the player a real analog stick, a fully functional D-Pad, shoulder buttons and even four face buttons. It is definitely reminiscent or inspired from the XBox 360 controller, not that there is anything wrong with that. More importantly, Apple themselves are supporting manufacturers of third party controllers for your smart device which means we can soon see quite a few more games supporting this gaming technology.
The design of the MOGA Ace Power Controller is quite usable, however we did feel that its overall design was not as professional or sturdy as the Logitech Powershell Controller. This is more so with the shoulder buttons that feel a little flimsy, especially when you compare it to a more traditional portable console such as the PS Vita or the Nintendo 3DS. Nonetheless on the games we tested, the MOGA Ace Power Controller did what it was intended for, giving much needed gameplay mechanics for touch screen devices.
I also like the portable nature of the MOGA as it basically slides together when not in use. The battery that is included with the controller is a 1800 mAh internal battery which gives your iPhone or iPod Touch a much needed boost, especially while playing games. Although I love my iPhone 5s dearly, certain games drain the battery like vampires but thankfully the MOGA gives you a slight increase in power and there are also four LED's that show you how much charge is left. There is also a reset button on it and the controller is charged via a micro-USB port. In terms of installing your device into it, you basically slide it open, put your device in which connects to the Lightning Adapter and then close it shut.
Presto! You have a portable gaming controller!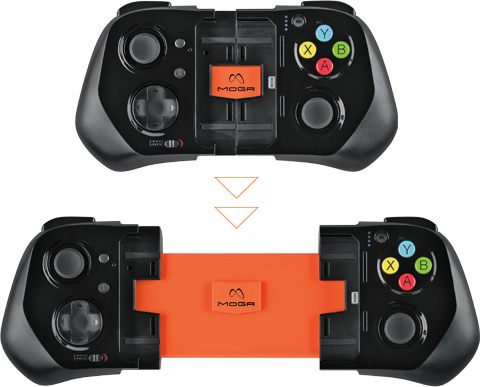 We tested several games on the MOGA which included Ocean Horn, Star Wars: Knights of the Old Republic and Limbo. Compared to the traditional touch screen and virtual controls, the MOGA basically turned these games into a true gaming experience as the accuracy was quite unparalled. With that said, there are quite a few games currently supporting this controller and I sincerely hope that developers, especially the big ones like EA and Gameloft continue supporting this product as there are quite a few new games that unfortunately don't support this device. Let's hope this changes in the future. With that said, my favourite games on this device were Call of Duty: Strike Team, Oceanhorn and Limbo that all played exceptionally well!
For a comprehensive list of games, please visit http://www.mogaanywhere.com/games/.
Final Thoughts?
The MOGA Ace Power Controller is a great little controller but unfortunately its overall design feels a little on the "cheap" side, especially given its price. Nonetheless, the controller works very well and really transforms a touch screen game into a true console experience and if you own an Apple TV unit, it's almost like playing a PlayStation 3 or XBox 360 console. Best of all, it gives the user additional power for their Apple Smart Devices and features fully functional gaming controls.
For more information please visit
http://www.mobilezap.com.au/35019/apple/iphone-5s/gamepads.htm