3DS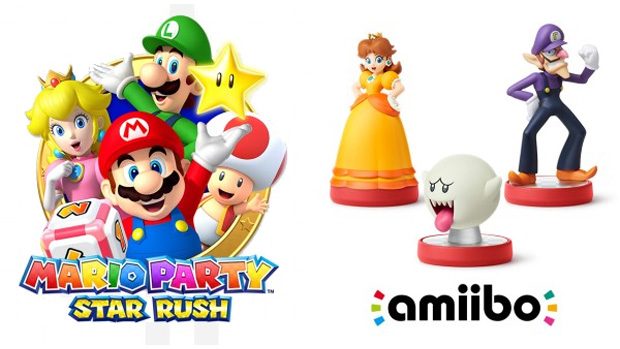 Published on October 29th, 2016 | by Tony Smith
Mario Party Star Rush 3DS
Summary: Mario Party Star Rush 3DS is portable Mario Party and yes, it works well!
In essence, Mario Party Star Rush on 3DS is the portable version of the classic Wii game Mario Party that throws an element of strategy into the mix opposed to just rolling dice and luck. Unlike the aforementioned title, this game really changes the dynamics of the gameplay that puts an element of strategy into how you play the game, especially when you're competing with another three players who all have their eye on the price.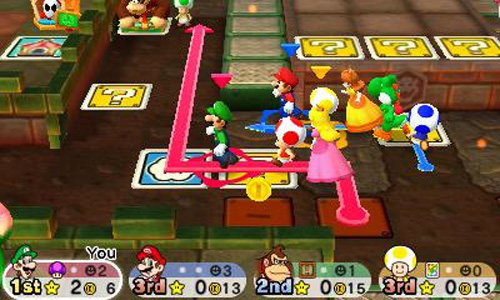 Given that, the gameplay is much dynamic opposed to waiting for the other players to finish their turns and you can play Mario Party Star Rush in single-player as well. For those lovers of amiibo's, the game does support this feature and in relation to single-player, there are different difficulty levels with the hardest setting a little (but not quite) like human players. Like Mario Party, the gameplay is a combination of luck meets strategy and the controls are well mapped on the 3DS that use the console controls and the stylus to navigate the world of Mario Party Star Rush.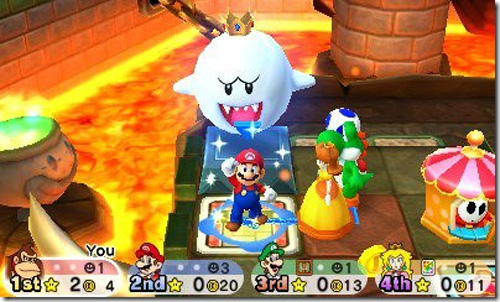 Key Features
Recruit characters like Toadette, Rosalina, and Wario to team up with and support you in Toad Scramble starring Toads.
Choose from multiple boards in different worlds, each with tricky boss battles.
Up to four players can simultaneously roll and move freely around a map.
Team up with up to four Mushroom Kingdom characters who can help you win by participating in different events.
Fully refined for bite-sized portable play, perfect for the Nintendo 3DS family of systems.
Multiplayer via Local Wireless (additional games and systems required; sold separately) or Download Play (additional systems required; sold separately). For the first time in series history, compatible with multi-card communication.
Packed with different modes that everyone can enjoy.
At its core Mario Party Star Rush is a virtual board game with mini-games thrown into the mix and this is where the dynamic nature of the title comes into play. So the better you do in the mini-games, the more XP you earn and the more advancements you can make. This includes unlocking additional content during your play plus levelling up your character. Another cool option is that you can team up with NPC's such as Toadette and Wario in order to battle the various bosses that you face in the game.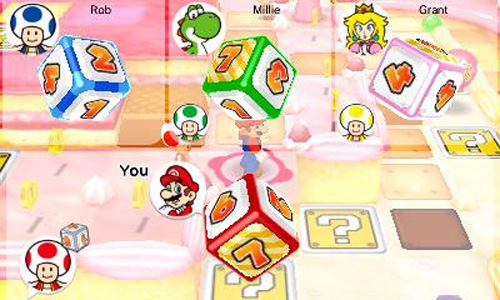 When playing against real-players you can add various gaming obstacles in the way which can be priceless due to the mental anguish you can inflict. Furthermore, to play against others players, you only need one copy of the game, however your other board game 'combatants' must then download the multiplayer version from the eShop.
Surprisingly for a collection of mini-games, Mario Party Star Rush offers some really fun mini-games such as Balloon Bash which requires you to pop balloons and challenge other players or there's Coinathlon that is a racing game and requires players to collect precious coins. Another interesting element is that these mini-games have games included inside these overarching modes that makes it a much more interactive Mario Party.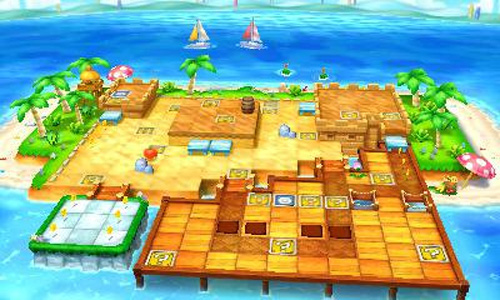 One of weaker games included in this game is Rhythm Recital that has you matching up notes with the classic Mario music and is not as interactive as the other instalments but nonetheless, it's great hearing all scores again in glorious MIDI. My favourite game in this collection is Boo's Block Party which is a number matching title that requires you to match the numbers before it reaches the top of the screen that has parallels to Tetris. Other titles include Toad Scramble and Challenge Tower which is a memory title game. All in all, it's quite a diverse title on the 3DS.
Graphics/Music
Graphically, this game screams Nintendo that offers players a very vibrant and colourful gaming experience with its stylised environments. The gaming environment is well designed for a pseudo interactive world and when linked with the gameplay, it creates this fun multiplayer experience. The developers also implement the 3D capabilities of the console well which helps with the virtual board game feel. Audio is the classic Nintendo affair with lots of sound effects, clichés and the musical scores from various games which makes the tunes quite boppy and very memorable.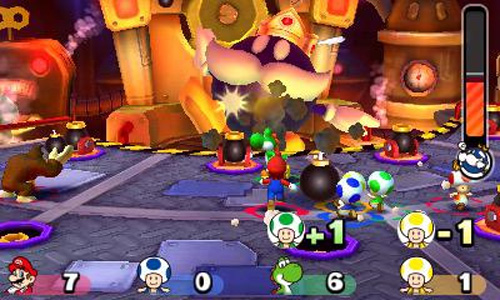 Final Thoughts?
Mario Party Star Rush is definitely a sibling to the classic Wii game Mario Party and although you do miss out on some of the fun that you have on a big screen TV, it's still a very entertaining event with some enjoyable mini-games and quirky characters. Whether you're playing solo or with other players, it's one of those games that you wouldn't play all the time but when you do, you'll have a blast as you play against both real and virtual characters.
Game Details