3DS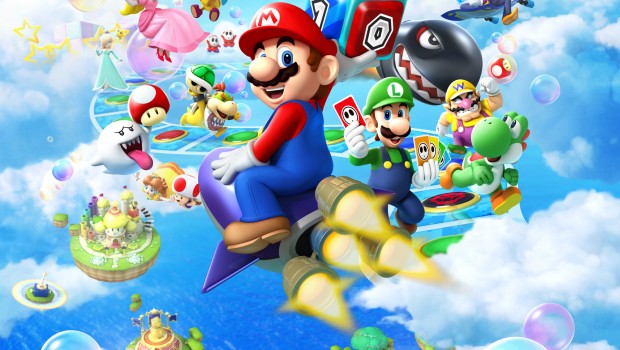 Published on January 15th, 2014 | by Admin
MAKE AN APPOINTMENT THIS WEEK WITH DR. LUIGI, RELEASING ON NINTENDO eSHOP FOR Wii U
15th January 2014 – Check out this week's newest downloadable offerings on Nintendo platforms:
Title
Platform
Available on
Price Point on Nintendo eShop
Dr. Luigi™
(Nintendo)
Wii U
(Download)
Nintendo eShop from 16/01/14
AUD $19.50 (NZD $25.50)
Game Description: Armed with plenty of multi-coloured, two-part capsules, help Dr. Luigi clear a bottle infested with nasty viruses. Annihilate the nuisances by dropping pills of the same colour next to or on top of them – create a horizontal or vertical line of four or more like-coloured pieces and they'll disappear. Empty the whole bottle to move on to tougher challenges – but if it fills to the brim, the viruses win!
F1 RACE STARS™ POWERED UP EDITION
(Codemasters)
Wii U
(Download)
Nintendo eShop from 17/01/14
AUD $39.95 (NZD $59.95)
Game Description: F1 RACE STARS™: POWERED UP EDITION takes FORMULA ONE™ over the top with new content for Wii U™, including four extra tracks and bonus accessory packs! Use awesome power-ups, take on jumps and shortcuts and share the fun in split-screen, in this officially licensed title which features cars and stars from the 2012 FIA FORMULA ONE WORLD CHAMPIONSHIP™.
The Legend of the Mystical Ninja
(Konami)
Wii U
(Virtual Console- Super Nintendo)
Nintendo eShop from 17/01/14
AUD $10.40 (NZD $13.60)
Game Description: A curse has struck Horo-Horo village and their beloved princess has vanished. All hope rests on the village's guardians, Kid Ying and Dr Yang. This action-adventure from the popular Goemon series is a light-hearted tale for one or two players. You and a friend can explore towns for clues, play minigames and learn new moves; and then battle through platform sections to defeat each level's boss. Full of humour and Japanese folklore, The Legend of the Mystical Ninja is a quirky classic!
Mario Party™: Island Tour
(Nintendo)
Nintendo 3DS
(Card/Download)
Nintendo eShop from 18/01/14
AUD $59.95 (NZD $79.95)
Game Description:Whether you're a veteran Mario Party player or a newcomer to the series, Mario Party: Island Tour proves that absolutely anyone can play! Packed with 80 new minigames designed exclusively with portable gameplay in mind and seven unique boards that offer their own distinct challenges, there are so many different ways to play that you'll have a completely new experience each time you pick it up.
Castlevania II Simon's Quest
(Konami)
Nintendo 3DS (Virtual Console- NES)
Nintendo eShop from 17/01/14
AUD $5.20 (NZD $6.80)
Game Description: Famous vampire hunter Simon Belmont is back, in Castlevania II: Simon's Quest. Following his victory against Dracula in the original game, Belmont is struck by the Count's deadly curse and must track down and destroy Dracula's missing body parts to save himself. Castlevania II expands on its predecessor with the addition of new adventure elements and also a day and night system. During daytime, talk to the locals and gather clues and weapons, and prepare for the creatures that appear when the sun goes down!
Special Offers
 Title
Platform
Available on
Price Point on Nintendo eShop
Trine 2: Director's Cut
(Frozenbyte)
Wii U
(Download)
Nintendo eShop from 17/01/14
AUD $7.99 (NZD $9.99) until 30/01/14Regular price is AUD $19.99 (NZD $24.99)