3DS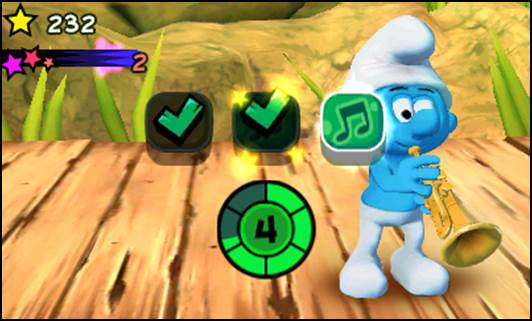 Published on July 3rd, 2015 | by admin
LIVE A NEW SMURFING QUEST WITH THE SMURFS LATEST VIDEO GAME
Sydney, Australia – July 3, 2015 – Today, Ubisoft® announced that The Smurfs is now available for sale on Nintendo 3DSTM across all EMEA territories.
Developed by Magic Pockets, The Smurfs for Nintendo 3DS will take players to the colorful comic book world of their favorite characters. In this great new adventure, players will help the Smurfs rebuild their village while finding out what could have possibly caused its destruction. To complete their quest, they will have to play through a variety of 12 mini-games, collecting resources and avoiding Gargamel's traps.
In this brand new Smurfs game, players will be able to build the greatest village for Papa Smurf, Smurfette and all their friends. Through multiple environments, from Gargamel's lab to the deep forest surrounding the village players will collect wood, rocks and bricks to help them in their quest. Customisation will be possible for both the Smurf houses as well as the whole village by sawing logs, nailing planks and piling bricks.
All the mini-games are tailored for Nintendo 3DSTM, taking full advantage of its features: players will play hide and seek with the Nintendo 3DSTM stylus, pilot a plane through the woodlands, organize music contests or create their very own recipes by tilting the Nintendo 3DSTM to mix ingredients and blow in the microphone to cool their preparations.