iOS Hardware & Accessories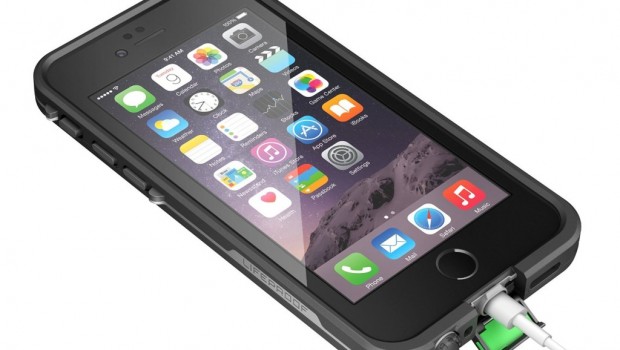 Published on December 10th, 2015 | by admin
LifeProof takes iPhone 6s Plus on bigger adventures than ever before
SYDNEY, Australia – 10 December 2015 – Apple iPhone 6s Plus defies convention with its brilliant 5.5-inch display, powerful camera and innovative 3D Touch technology. With LifeProof, now it can defy the elements too. Available for the first time for the plus-sized iPhone, the waterproof and dropproof FRĒ takes iPhone 6s Plus where it has never gone before.
Water, dirt, snow and drops are no match for LifeProof FRĒ. Engineered to be the thinnest, lightest, most protective waterproof iPhone 6s Plus case, FRĒ defies the limits by taking iPhone 6s Plus on big adventures where this large smartphone's robust set of features truly shine.
FRĒ for iPhone 6s Plus is also compatible with iPhone 6 Plus.
"Where there is an adventure, there is the chance to defy the limits of technology," said LifeProof Managing Director for Asia Pacific, Steve Nisbet. "We've designed FRĒ for iPhone 6s Plus to give you the ability to push through water, dirt, sand, sleet and snow and capture your journeys with stunning images and video. After all, the experience of adventure is best when shared and it looks fantastic on a larger screen."
The waterproof iPhone 6s Plus case guards the 5.5-inch Retina HD display with a built-in scratch protector that still allows full use of all features and functions, including 3D Touch and True Tone front-facing flash. FRĒ is designed with four-proof technology to guard the iPhone 6s Plus from the elements on every adventure through the bush, urban jungle, sandy beaches and beyond.
Pair FRĒ with LIFEACTÍV accessories so iPhone 6s Plus can capture and stream through any adventure. From the dashboard to the handlebars and anywhere in between, LIFEACTÍV accessories mount iPhone 6s Plus simply and seamlessly with the magnetic QuickMount system.
FRĒ for iPhone 6 Plus and iPhone 6s Plus is available in a range of colours at major retailers for RRP AUD$119.95 and NZD RRP$149.95. FRĒ for iPhone 6s is also available today from lifeproof.com and retailers including JB Hi Fi, Optus, Vodafone, Harvey Norman and Officeworks. To learn more, visit www.lifeproof.com.