iOS Hardware & Accessories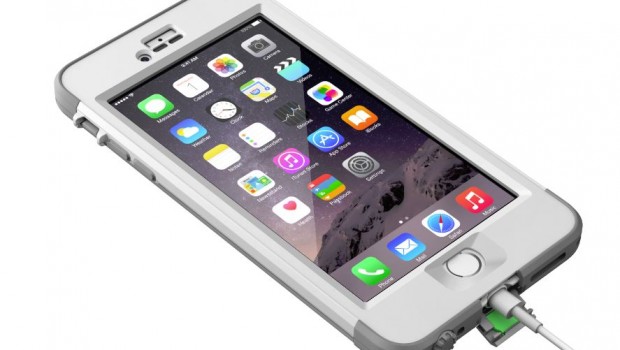 Published on March 18th, 2015 | by admin
LifeProof nüüd iPhone 6, iPhone 6 Plus cases available now
– Proof in the Protection: Screenless, waterproof cases also available for iPad mini 3-
Sydney, Australia – 18 March, 2015 – LifeProof, the award-winning maker of all-protective, everyday cases for smartphones and tablets, today released nuud for iPhone 6 and iPhone 6 Plus. LifeProof nüüd was designed in the spirit of adventure, boasting four-proof protection against the elements and screenless technology that allows direct access to each device's Retina HD display.
"LifeProof always strives to help people go beyond their limits, by ensuring their technology is always protected wherever they go," said LifeProof Managing Director for Asia Pacific, Steve Nisbet. "The creation of nüüd for the newest iPhones has been carefully crafted to ensure it is the thinnest, lightest version of the case yet without compromising our industry-leading smartphone protection."
LifeProof nüüd combines sleek style with innovative technology to provide comprehensive protection and the truest touchscreen experience. A redundant seal around the edges of the touchscreen provide waterproof, dirt proof protection without interfering with the iPhone display. Every device feature is accessible and full functionality remains intact, including Touch ID and ApplePay.
LifeProof nüüd for iPhone is waterproof up to 2 metres for one hour, drop proof up to 1.2 metres and completely enclosed from dirt when the case and all ports are properly sealed. The waterproof iPhone 6 and iPhone 6 Plus case meets military standards for shock and impact protection and will be compatible with the all-new LifeActiv accessory system.
LifeProof nüüd is available for a wide range of Apple devices, including iPad mini 3, providing the same four-proof protection for the most adventure-friendly iPad available.
LifeProof nüüd cases for iPhone 6 and iPhone 6 Plus are now available at www.lifeproof.com with a recommended retail price of $AUD129.95/$NZD129.95 and $AUD149.95/$NZD159.95 respectively from select retail locations.
LifeProof frē for iPhone 6 is also available, now in six colour options. For more information, visit lifeproof.com.
LifeProof Resources
Facebook: www.facebook.com/LifeProofAU
Twitter: www.twitter.com/lifeproof
YouTube: www.youtube.com/user/LifeProofCases
Instagram: http://instagram.com/lifeproof#