iOS Hardware & Accessories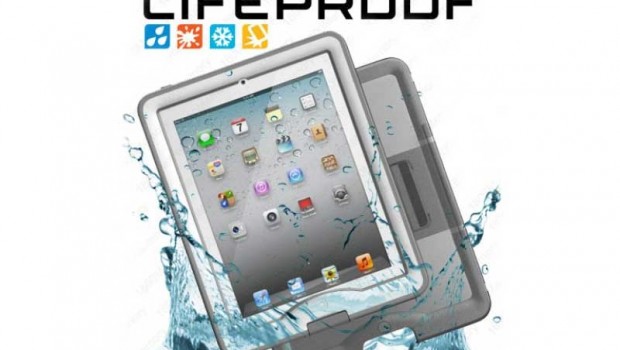 Published on August 11th, 2014 | by Admin
Lifeproof nuud iPad Air Review
Summary: The Lifeproof nüüd is a very well designed case for your iPad Air that gives it protection from water, dirt, snow and drops.
The iPad Air is one of the best smart tablets available but sometimes accidents do happen and this is where the nüüd from Lifeproof comes into play. The Lifeproof nüüd adds an additional layer of proteciton for your iPad Air that in essence makes it water proof, dirt proof, snow proof and shock proof. This means should the unthinkable happen, your iPad Air will be protected within the shell of the nüüd.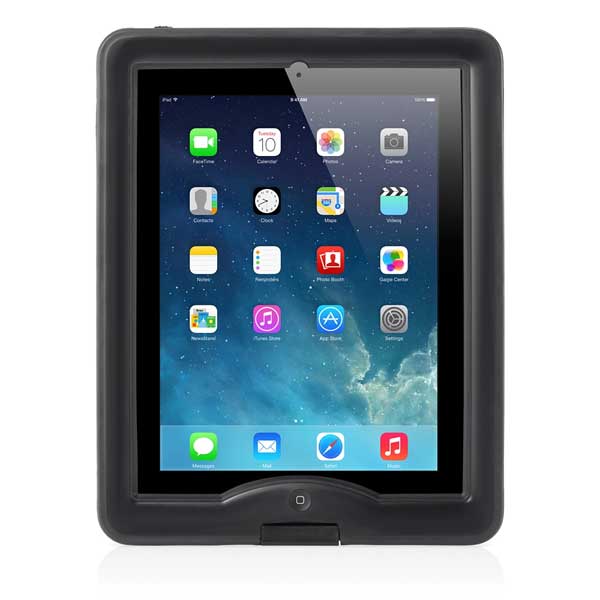 Features
nüüd: Screenless design lets you touch the actual touchscreen
Design: The thinnest, lightest, toughest, most functional tablet case ever made
The Four Proofs Water proof, dirt proof, snow proof and shockproof
Profile: Slim, sleek silhouette stays true to the iPad Air's thin, precision lines
Sight: CrystalClear optical-glass lens ensures distortion-free photography
Function: Complete access to every function, button, control and port
Style: Transparent back showcases Apple's brilliant design
Sound: Enhanced speaker ports deliver maximum acoustic output and clarity
Best of all, once your iPad Air is installed within the confides of the case, you do not lose functionality of your tablet so you can still surf the net, listen to music, play games and everything else you want to do without interruptions. The case itself is also quite light and weighs in at just 200 grams that just adds 10mm of additional thickness. All your buttons are protected and there is a rubber protector for the headphone port plus a glass lens cover for the cameras. The lightning port is protected by a cover that can be flipped open.
Once installed in the case (the product is split into 2 parts), your iPad Air can then be submerged underwater in 2 metres of water for up to 1 hour. Taking your iPad Air out the nüüd is even easier.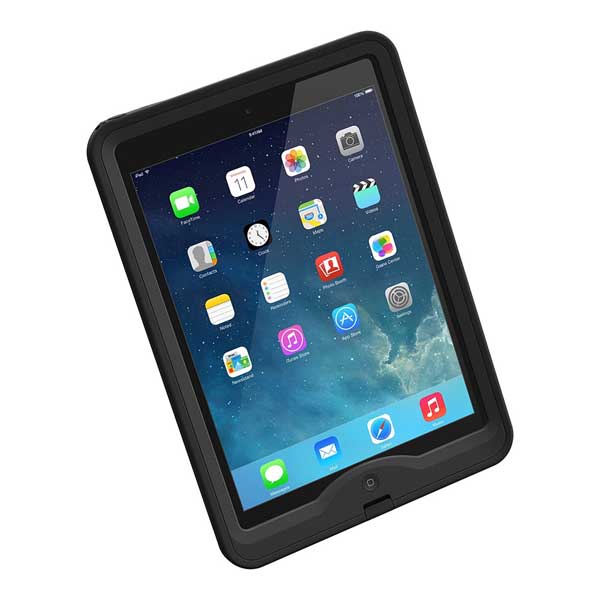 Opposed to the frē case from Lifeprood, the nüüd is actually a screen protector free design which allows you to touch the actual screen itself. This is a bit of a mixed bag because if you do install a third party screen saver, it is not only an additional cost but may jeopardise the protective features of the nüüd. However the use of no screen protector is achieved by creating a seal between the case and the touchscreen itself. It's quite Amazing!
When your iPad Air is installed in the case, it does feel quite sturdy but bear in mind that if dropped the wrong way, it could damage the screen. However with no screen protector, you do not lose any of the touch sensitivity of the screen, suffer smudging or face any glare.
Specifications
Dimensions:
10.3" x 7.4" x 0.7" / 261.6mm x 188 mm x 17.8 mm
Weight:
0.46 lbs / 208.65 g
Water Proof:
Fully submergible to 6.6' / 2 m for 1 hour
Dirt Proof:
Sealed from dirt & dust particles – meets or exceeds IP-68 Ingress Protection Rating
Snow Proof:
Sealed from snow & ice – meets or exceeds IP-68 Ingress Protection Rating
Shock Proof:
Withstands drops from 4' / 1.2 m – meets or exceeds MIL STD 810F-516
In terms of installation, the first thing you need to do is clean the screen with the included coth. Once clean, you then proceed to install your iPad Air into the nüüd case which takes less than a minute. The shock proof technology uses military specifications and will protect your iPad Air from a drop of 1.2metres.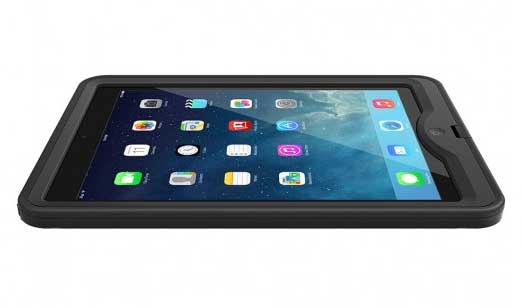 As mentioned, you have full access to your iPad Air but Lifeproof have improved how the case handles sound compared to its first generation of cases. With their Sound Enhancement System, this actually redirects the audio capabilities of the iPad Air and it doesn't sound muted but actually gives a decent audio experience.
Final Thoughts?
The Lifeproof nüüd is a very well designed case for your iPad Air that gives it protection from water, dirt, snow and drops. The only drawback which the user needs to decide is whether a screen protector is a must or not. Without the screen protector, you see all the amazing vibrant colours of the iPad Air screen and it's even water proof, however if accidentally dropped and landed the wrong way, you could end up with a damaged screen.
Nonetheless, it's still an amazing piece of technology!