iOS Hardware & Accessories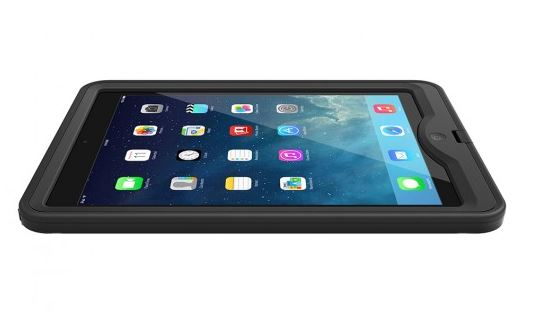 Published on August 4th, 2015 | by admin
LifeProof NUUD available now for iPad Air 2
– Go further with screenless, waterproof cases in time for the next adventure –
Sydney, Australia – 4 August 2015 – From rock climbing and hiking to surfing and boating, start planning for a dream winter holiday to the snow fields – or perhaps somewhere a bit warmer – by creating the ultimate adventure gear pack complete with LifeProof NUUD cases, available now for iPad Air 2.
Adventurers know their trips are only as good as the gear that enables them. Apple's latest iPad deserves the ultimate protection so it can keep snapping sunsets, capturing cannonball dives in slo-mo with the amazing iSight® camera and sharing those moments on the spot thanks to increased Wi-Fi performance and expanded LTE. LifeProof NUUD cases guard against environmental hazards for worry-free adventures small and large.
"LifeProof NUUD is the ideal companion for the travel-friendly iPad 2 thanks to its advanced protection and completely uninhibited touch access to the Retina display," said LifeProof Managing Director for Asia Pacific, Steve Nisbet. "LifeProof makes it easier to bring smartphones and tablets on any adventure. Whatever puddle, sandbox, snow field or rock face becomes your next playground, LifeProof's protective cases allow you to bring technology every step of the way.
Legendary four-proof technology repels water, dirt, drops and snow in this thin, light waterproof iPad Air 2 case. NUUD is designed with watertight gaskets that hug the screen and seal to the glass for the truest touchscreen experience. Tailored specifically for iPad Air 2, NUUD performs flawlessly with every port, camera and control, including Touch ID, to keep unlocking iPad Air 2 or using Apple Pay at the touch of a finger. LifeProof NUUD is waterproof to 6.6 feet for one hour and drop proof to 4 feet.
LifeProof NUUD for iPad Air 2 is available online at lifeproof.com and at JB HiFi and Noel Lemmings now for RRP AUD $169.95 and RRP NZD $179.95. Pair with compatible LIFEACTIV QuickMount Accessories to make using and accessing the device even easier. For more information or to purchase online visit lifeproof.com.