iOS Hardware & Accessories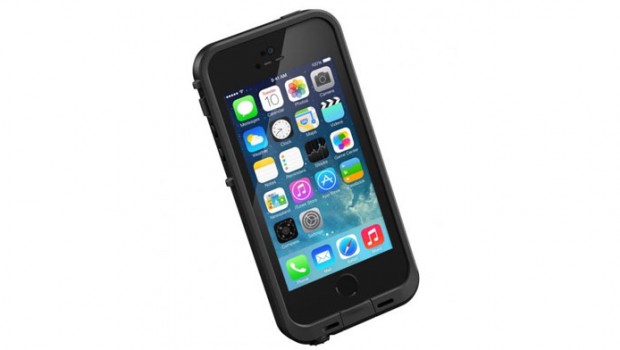 Published on January 12th, 2014 | by Admin
Lifeproof iPhone 5 fre Case Review
Summary: The case definitely protects your iPhone 5 or iPhone 5S from all elements and should you accidentally drop it, your smart phone will be protected
LifeProof iPhone 5s frē Case
Distributor: MobileZap
Web: www.mobilezap.com.au 

Impulse Gamer reviewed the Lifeproof for the iPhone 4 a few years ago which we even took to the Great Barrier Reef in Queensland Australia. Amazingly and to my nervousness, no water nor sand got into the case and my iPhone 4 was totally protected. With that said, this case basically protects your iPhone from not just the elements but also taking it underwater and even dropping it. Needless to say, its been aptly named.
Contents
LifeProof iPhone 5s frē Case
Manual
Microfiber Cleaning Cloth
Headphone Adapter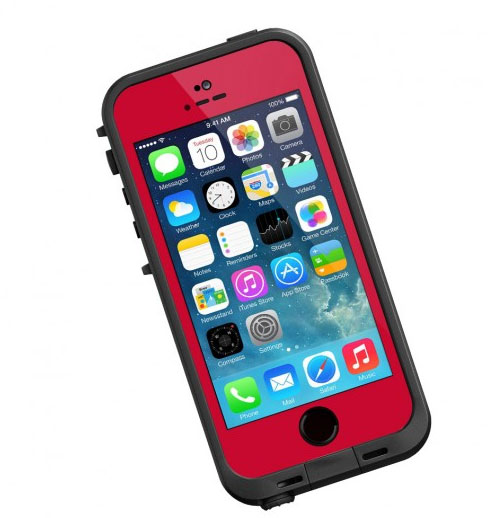 However as Smart Phones unfortunately only have a life span of generally around one year or two until the new model comes out, this case no longer fitted my iPhone 5. Thankfully Lifeproof have released an updated version of this amazing case, the frē that is compatible with both the iPhone 5 and iPhone 5S to offer full protection. As briefly mentioned above, the Lifeproof frē protects your iPhone from a variety of conditions which includes the following;
Water Proof
Swim Surf Rain Drinks
Dirt Proof
Dust Sand Grit Mud
Snow Proof
Ice Snow Sleet Cold
Shock Proof
Drops Knocks Tumbles

The Lifeproof even meets military standards (MIL STD 810F-516.5) that is used by the army to rate their products when it comes to drops and shocks. This is done through the shock absorbing technology that takes the brunt of the shock through the edges of the case opposed to your iPhone. It even boasts an IP rating of 68 which is one of the highest levels of protection from water and dust.
Specifications
Device Compatibility: iPhone 5 & iPhone 5s
Unit Dimensions: 5.45in x 0.56in x 2.65in
Unit Weight: 0.09lbs
The design of the case does look quite military inspired, however there are 10 colours available such as Red, Teal and Yellow to suit the owner. The case is also a slim fit which means it does not add that much additional bulk to your iPhone 5.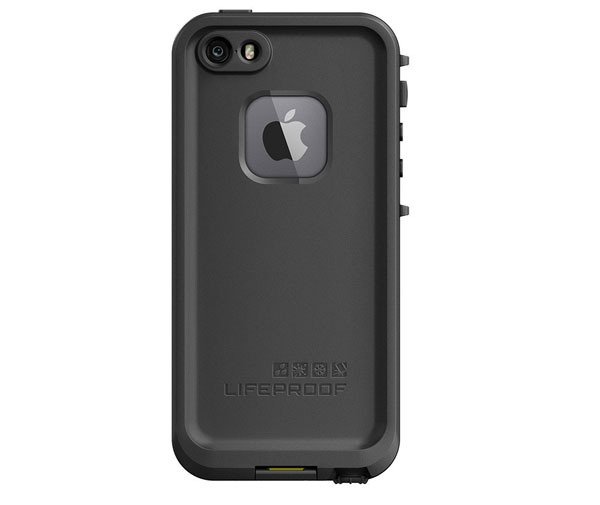 Although installation is a scary aspect, Lifeproof do suggest that users water test their case without their iPhones first. Even though Lifeproof do test their products at their factory, things may happen during shipping etc. Lifeproof also suggest that you keep the case submerged for almost half an hour and if everything is dry inside, then you're good to install your iPhone into the case. This is the trickiest part of the installation process (not really) is to clip your iPhone into the two parts of the case together, ensuring that the seals are connected. Once you have done that, you're ready to go!
The case even supports Apple's Touch ID technology. On the case itself, where the home button is, the material used to create this section is slightly thinner which allows it to read your fingerprint. It works like a treat but overall, there seems to be a little lag when using the touch screen or you need to push a little harder. This is of course due to the technology used to protect your phone but you do get use to it. Unfortunately you cannot use the iPhone underwater which is due to touch screen technology on the phone and besides, your iPhone 5 is 100% protected underwater.
Features
The thinnest, lightest, all-protective iPhone 5s case ever made
Built-in scratch protector delivers complete touchscreen protection
Works with the iPhone 5s Touch ID feature
Protected by The Four Proofs:

Waterproof: Fully submersible to 6.6 feet (2m)
Dirt proof: Totally sealed from dirt and dust
Snow proof: Completely closed to snow and ice
Shockproof: Survives drops from 6.6 feet (2m)
Full screen protection and functionality
Complete access to all buttons, ports and controls
Maximum sound output and clarity
Anti-reflective optical-glass camera lens
In order to use a headphone with the case, Lifeproof have included a special headphone adapter which simply connects into the headphone jack on the case itself. It's quite simple to use. Audio works well through both the phone itself and the loudspeaker.  Music is a little muted however.
As to usability, you still have access to all your buttons on your iPhone, even the lightning adapter to charge your phone. On the back of the case, there is a cut-out around the camera, flash and Apple logo so there is nothing on your iPhone is crimped while the frē is installed.

Final Thoughts?
The LifeProof iPhone 5s frē Case is another hit from this company.
The case definitely protects your iPhone 5 or iPhone 5S from all elements and should you accidentally drop it on the floor or water, your smart phone will be protected. From snow to surf and even deserts, the LifeProof iPhone 5s frē Case is a must have for people who love the great outdoors.
Installation is easy but the only drawback of the case is that you do lose a little of the sensitivity of the touch screen and that the music is a tad muted when on loudspeaker but apart from that… it does a remarkably job that is backed with a 1-year warranty!

For more information, please visit – http://www.mobilezap.com.au/34181/apple/iphone-5s/cases.htm