PS4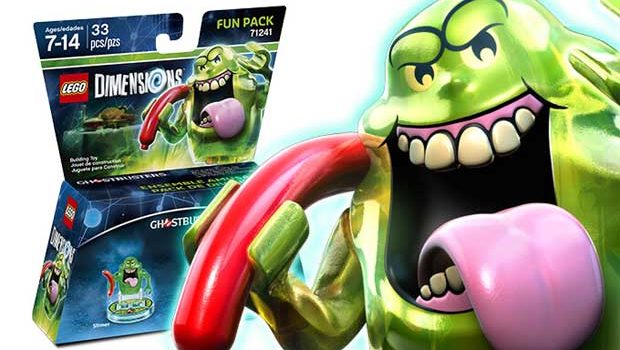 Published on May 29th, 2016 | by Tory Favro
LEGO® Dimensions Fun Pack Ghostbusters Slimer (71241) Review
Summary: Slimer is an utterly priceless add-on for the LEGO Dimensions experience!
Holy Ghostbusting Shenanigans! Talk about saving the best till last! Slimer is one of the last figures to be released for the game LEGO Dimensions, an amazing toys to life game where you get to build the figures you are going to use and place them on a platform which then brings everything to life in the game.
This particular review covers Slimer, the ghost from both the Ghostbusters movie and also the animated series. He is a beloved part of the franchise and he was eagerly anticipated by fans, including myself. What I did not expect was to encounter one of the most powerful characters in the game, and for those of you wanting to 100% this title, Slimer is most definitely your go to character to make this happen.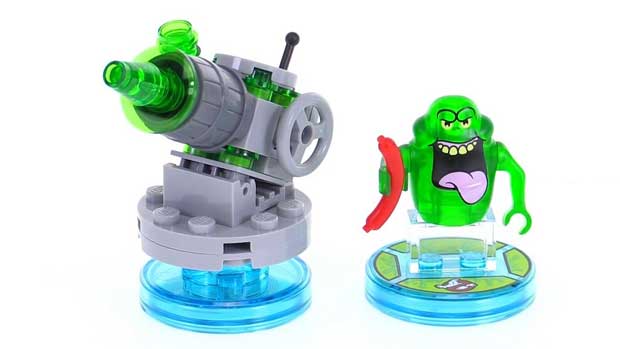 First things first, the physical character. This is a good looking minifig. He is a bit darker than you would expect from representations in both the game or other media. He perches above his Dimensions disc on a clear 1×2 brick and there is articulation in both his arms. He is a smaller figure both in the physical toy and in the game, making him perfect to access areas that many other characters simply cannot get to.
He has a long list of abilities that we can quickly explore Boomerang, Flight, Hazard Cleaner, Hazard Protection, Illumination, Mini Access Ability, Sonar Smash, and Underwater Swimming.
It's certainly a mouthful, however this makes Slimer one of the most sure fire ways that this character can help you finish the title and get the very most out of it. Having reviewed this fun pack, I now understand why this figure had to come along in the last wave; he truly is so powerful that if you had got him earlier you would have raced through with little to no challenge.
In addition to being utterly amazing, Slimer gives you access to the Ghostbusters portal, pretty much the same way as Mr Stay Puft. This is a great level and a lot of fun to explore, so make sure you do check it out. I have covered this one before do please check out the Stay Puft review as well here: https://www.impulsegamer.com/lego-dimensions-ghostbusters-fun-pack-review/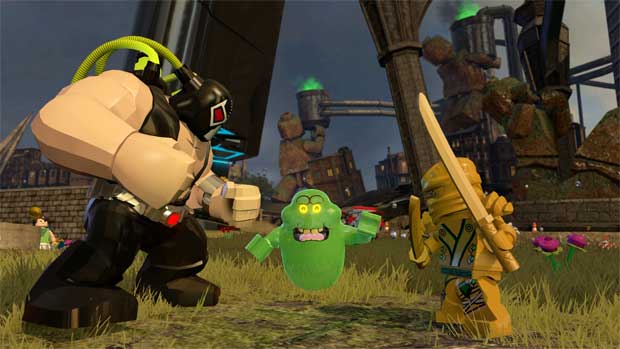 The one thing lacking in this pack although still giving it a perfect score is the Slime Shooter. For the life of me it is next to useless and really is the first thing I've seen in the entire series that doesn't need to exist in this universe. Sure it can bust up silver LEGO but there are many items that can do this. I really wish something else had been in the set.
Another cool feature to Slimer is that with his abilities, you can in a way combine them so that he can affect things whilst undertaking different environmental hazards such as underwater swimming and tackling objectives. That's just one example of a character that is so multifaceted, he will be on most Dimensions fans wishlists. Add to that yet another cool feature added by developer TT Games that Slimer can affect the appearance of objects giving them a creepy glow or even changing the way they look entirely depending on what the item is.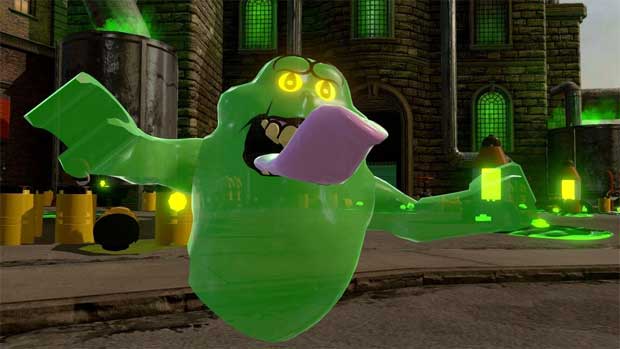 Final Thoughts?
Do yourself a massive favour and get this pack. He is one mega cool mini figure and even just buying it for the physical minifigure is worth the price of admission. For what he adds to the overall LEGO Dimensions experience, he is utterly priceless.
LEGO® Dimensions Fun Pack Slimer includes:
LEGO® Slimer minifigure.
LEGO® Slime shooter.