3DS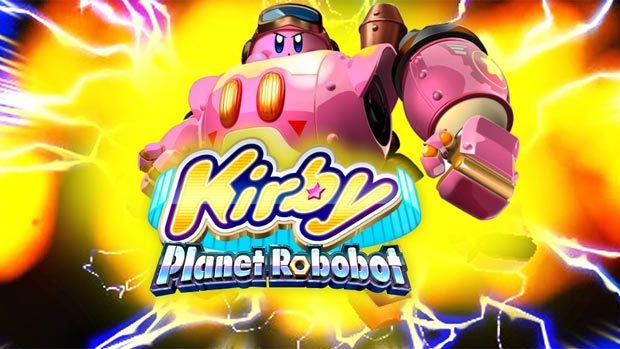 Published on June 22nd, 2016 | by James Wright
Kirby Planet Robobot 3DS Review
Summary: Kirby Planet Robobot on 3DS is a great mix of classic and modern gameplay with a health dose of fun thrown into the mix!
Besides a totally cool name, Kirby: Planet Robobot is also a fun game on the Nintendo 3DS as it creates a next-gen side scrolling platformer with an amusing protagonist, carefully crafted level design and just the right amount of challenge to keep players engaged and more importantly, entertained. However what makes Kirby: Planet Robobot so different to its competitors is the level and enemy design plus the heroic protagonist who has the ability of absorbing new powers which adds to the overall gaming strategy of this game.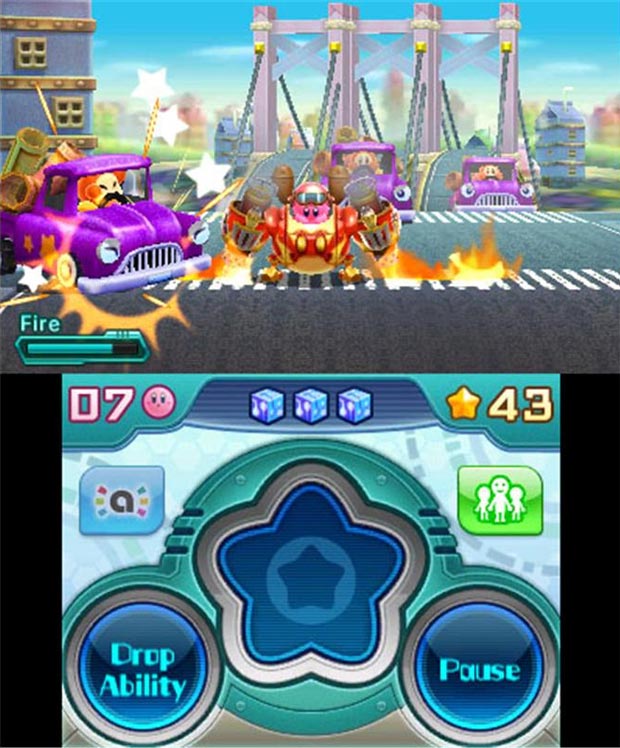 It's quite a clever premise and really helps keep things fresh and in perspective as you attempt to conquer each area. Navigating the world can be done on 'foot' and our hero even has the ability to 'fly' which requires Kirby to collect 'code cubes' in order to access the other worlds (six to be exact) in Kirby: Planet Robobot. Sure, it may sound a little old school but the developers have enough finesse to keep the game fresh, new and enjoyable.
As mentioned, Kirby has the ability to absorb the powers of the enemies that he swallows which in turn transfers their power to this almost balloon-like character. Best of all, there are over 25 powers to absorb which certainly adds to how you fight your enemies, get from A to B and also solving puzzles. His new armour, the 'Robobot Armour' also allows you to move things in the gaming world which helps you find secrets and other bonuses. Interestingly enough, the armour even allows you to play part of the game like a shoot 'em up game that once again spices up the gameplay.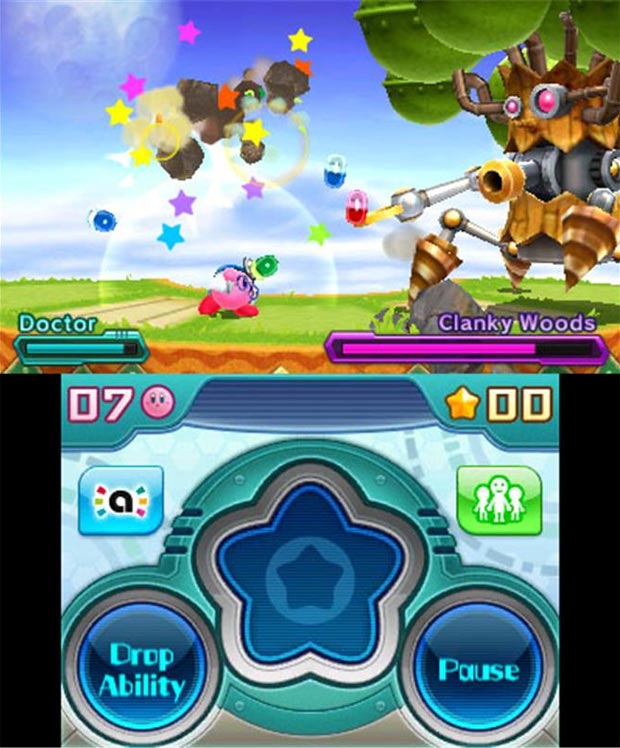 In relation to combat, the armour also increases Kirby's strength as he defeats his enemies with super-punches and earth shuddering power-ups. Then you have the bosses which does require some skill because no-one boss is the same when it comes to defeating them and everyone has a particularly weakness or specified timing skill to end their villainous reign.
At times, it's trial and error but for the most part, the game gives you enough clues to discover your enemies weakness. So whether he is punching enemies in his mech-like suit, using swords or melee attacks plus ranges like buzzsaws, the combat in the game is quite diverse and thoroughly enjoyable.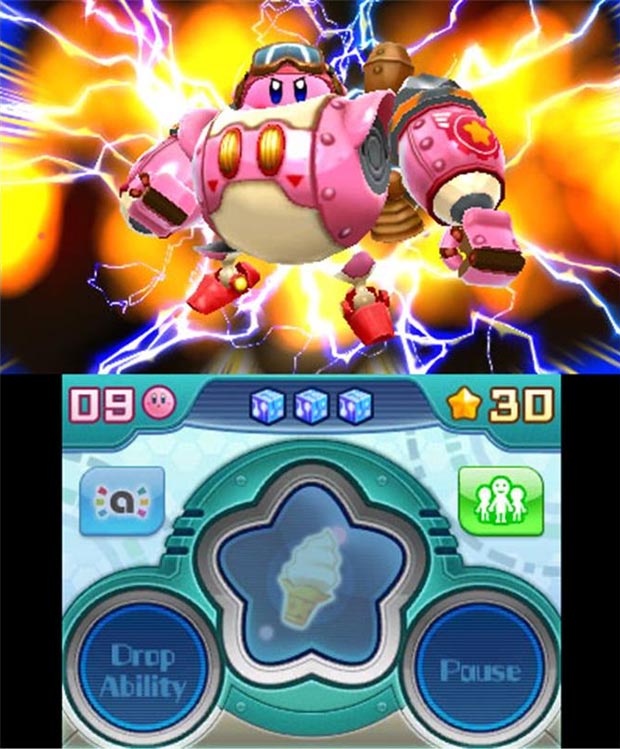 The developers certainly didn't rest on their laurels when creating Kirby: Planet Robobot because of the great diversity. Nonetheless, collecting the 'code cubes' does require a certain power for Kirby as you explore the vast gaming world.
The game also comes with an amiibo version which gives the player a very cool Kirby figure that gives the player additional bonuses and if you have the Super Smash Bros Kirby, it even increases his fighting prowess. Although the main gameplay in this Kirby game is the story mode, there are other games to unlock such as the Team Kirby Clash which allows you to team up with other players and fight your way through enemies.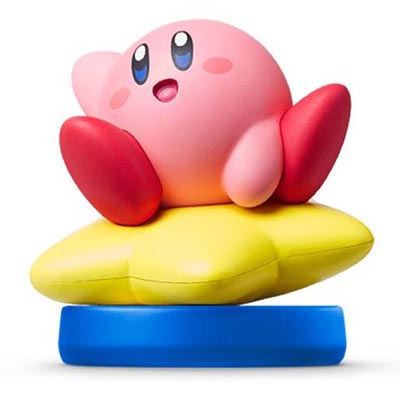 Graphics/Audio

In terms of graphics, Kirby: Planet Robobot is gorgeous on the 3DS and the level design is filled with colours, bursts of special effects and carefully laid lighting. It's a very impressive game on the 3DS and even though it's a side scrolling platformer, Kirby can also interact with both the background and foreground that makes for some interesting gameplay as you jump, hover and fight a variety of well-created and almost 'cute' enemies.
Another highlight of Kirby: Planet Robobot is the awesome soundtrack that is brimming with Nintendo musical pop that will have you humming some of the tunes long after you have finished the game. Sound effects also go hand-in-hand with the graphics and the gameplay.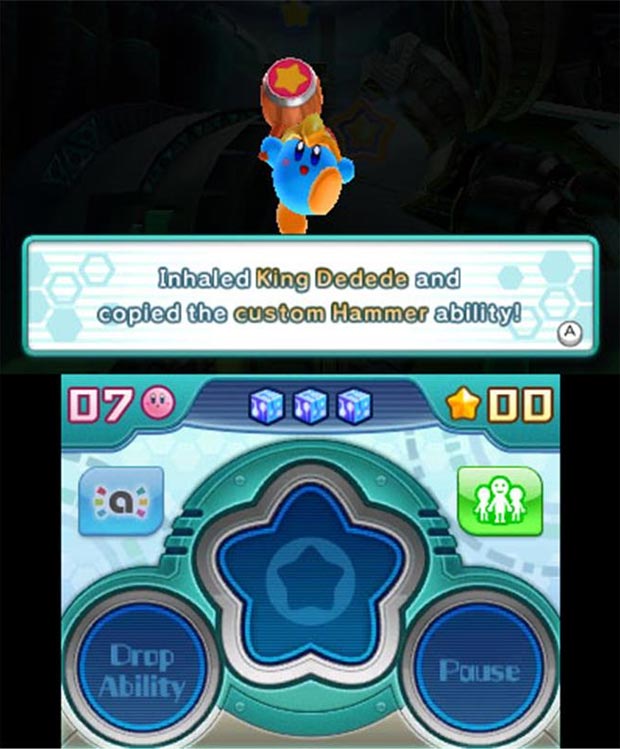 Final Thoughts?
In this world of harshness and realism, Kirby: Planet Robobot provides a much needed light on the gaming industry which highlights that games were made for fun which many developers have missed this point. With colourful graphics, a catchy soundtrack and enduring gameplay, Kirby: Planet Robobot has just the right amount of cute, challenge and enjoyment to absolutely make this one a very memorable game of 2016.
Game Details
Primary Format – Games – Nintendo 3DS
Game Genre – Platform
Rating – PG
Game Developer – HAL Laboratory, Inc.
Game Publisher – Nintendo