Events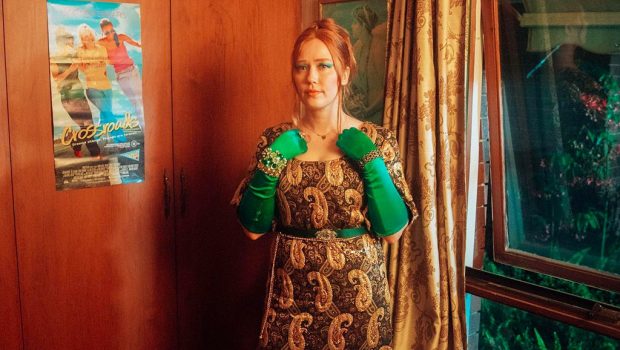 Published on March 4th, 2023 | by Tim Chuma
Julia Jacklin at the Forum Theatre, 1st March 2023 Review
Summary: It was good to finally see Julia Jacklin after being on the fence for so long if I was actually going to. Hopefully I could go with someone else next time.
with RVG
I had purchased Julia Jacklin's album Pre Pleasure last year, even getting the pre-order so I could get a signed card. There was so much hype leading up to it and it had four great singles but I thought it fell away after the first part of the album. My 2022 YouTube review said I had spent 59 minutes watching the Naatu Naatu song from RRR but 144 minutes of Julia Jacklin videos (most likely the Christmas song), so I had to at least try to go see her one time.
Due to my experience with TISM at Good Things plus my leg still being worked on any festival appearances were out. I was not even going to see her this time as it was during the week and I have had trouble getting home with the train bus replacements recently. Luckily Tixel came to the rescue and I ended up getting a ticket.
I had not been to the Forum since MIFF last year when I saw Meet Me in the Bathroom in the upstairs theatre. Due to my ticket being general admission I was worried about being able to stand, ended up getting in touch with the venue for accessibility and they said come to the box office. Was shown to my seat in a special area which I congratulate the venue on. I could not have lasted the entire show otherwise.
RVG were the support act and while I have heard of them I most likely would not have gone to see them unless they were playing with someone I already knew. In true Melbourne fashion the venue seemed almost half empty until about 10 minutes before the main act started.
I didn't see anyone I knew at the show which is pretty rare for me these days. Ben Mendelsohn was standing off to one side in the aisle for the show, surely he could have gotten a booth? At least he dressed up not like some slovenly New Zealanders.
Another thing for political candidates, if one of your volunteers is going to act the goat when they are out do not let them take your t-shirts home. I swear I will piff the phone into the crowd if someone cannot stop recording the entire show next time.
It was a pretty mixed crowd it turns out with a lot of the younger members of the audience and the older people up the back. I did have a good view of people going to one of the bars including a crew with "Crushing" jumpers and lots of couples kissing each other during the show.
Julia Jacklin is not to big into on-stage banter but it is hard to tell if it is part of the act or she really just wants to get on with it. I did get to see more of the band do their thing during the show which you do not get from just listening to it.
She did talk about her first time playing in Melbourne was at the Retreat Hotel to three people. I can understand that as some of my friends have had trouble getting people to come see them if they mainly play in other states.
I did like the chimes on the stand that Julia Jacklin would walk past from time to time and managed to hit them with the guitar and still make it sound like it belonged in the song. Shows need more wacky stage props.
This is a hackneyed bit but I will talk about how Julia Jacklin was dressed, she was proud enough of it to mention her brother made it. It was a long following red dress with puffy white sleeves tied with red ribbons. She had a red ribbon in her hair and a big red bow at the back and was surprisingly mobile in that get up. If you really want to see her dressed up then watch her music videos.
The show was pretty much mostly the songs off Pre Pleasure as you would expect with some of the old favourites off Crushing. The women in the audience seemed a bit too into singing along to Head Alone. Some comments on the video are from actual abuse survivors who put on the song and go for a run.
As I expected the more popular songs were towards the end of the show including the singalongs but if you want that then Pub Choir is coming up at the same venue in the next couple of months.
It was a good show and I am glad to have finally seen Julia Jacklin so I could say that I have seen her play live. Most likely my next shows there will be for the comedy festival and then They Might Be Giants later in the year. Hopefully my leg is better by then but it is good to know there is an option if I need it for seating.
Set list:
My Heart will go on (walk on song)
Be Careful With Yourself
to Perth, before the border closes
Pool Party
Love, Try Not to Let Go
Moviegoer
Body
Ignore Tenderness
End of a Friendship
Turn Me Down
Don't Know How to Keep Loving You
Lydia Wears A Cross
I Was Neon
Pressure to Party
Don't Let the Kids Win (solo)
Artist websites:
Bonus songs:
Lydia Wears A Cross
I Was Neon
Pressure to Party
Don't Let the Kids Win