Comedy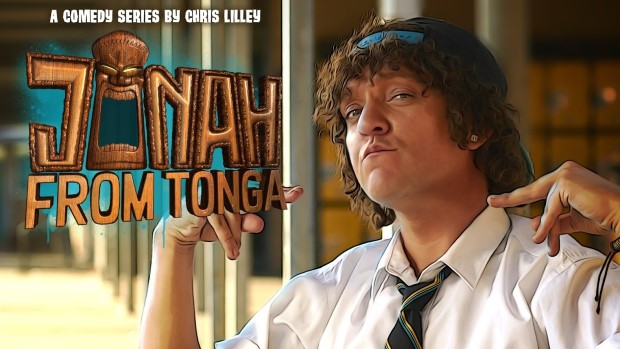 Published on June 8th, 2014 | by Sean Warhurst
Jonah From Tonga DVD Review
Summary: Jonah From Tonga is slightly disappointing when compared to previous efforts, but far from terrible and bound to find an appreciative audience.
Jonah From Tonga
Distributor: Roadshow/ ABC DVD
Format: DVD
Running Time: 322 Minutes
Rating: MA 15+
Genre: Comedy
Reviewer: Sean Warhurst
Following the disappointing reception to Angry Boys, Chris Lilley returned to the well to bring back two of his most popular characters from the hit show Summer Heights High, first the superficial snob Ja'mie (Although she did appear first in We Can Be Heroes)and now the obnoxious and foul mouthed Jonah Takalua, a perennial favourite amongst fans.
One of the most successful aspects of Summer Heights High was the seamless transition between the stories of each of the three protagonists, ensuring that they never ran the risk of being overexposed, so it was a pretty bold move for Lilley to decide to focus solely on a single character throughout the six episode run of both Jonah From Tonga and Ja'Mie: Private School Girl.
So, did this risky venture pay off?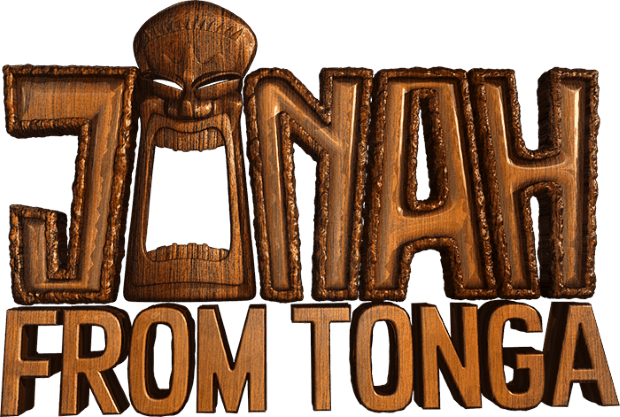 Well, not quite, unfortunately; those fans longing for a return to the high water mark of Summer Heights High will most likely be a little disappointed with this continuation of Jonah's story.
This series picks up at the end of Summer Heights High with Jonah exiled to Tonga, showing him struggling to fit in due to his over-exuberant and careless behaviour and quickly raising the ire of his uncle and other family members. Soon enough, his father and Aunty arrive for a visit and end up taking him back to Australia to recommence studying at a religious school called Holy Cross.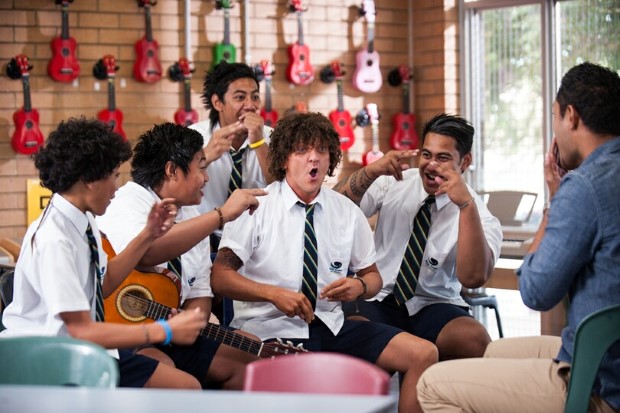 But Jonah is, yet again, much more focused on extracurricular activities such as break dancing and rapping rather than his academic studies, causing him to attend remedial classes in Lazarus House, in a nice parallel to Gumnut Cottage form the earlier series.
His teacher, Mr. Joseph, is an ex soldier with a hilariously short fuse and a fouler mouth than his pupils and proves to be one of the standout characters on the show; I'd personally love a series that focuses solely on the exploits of this profane and world weary teacher.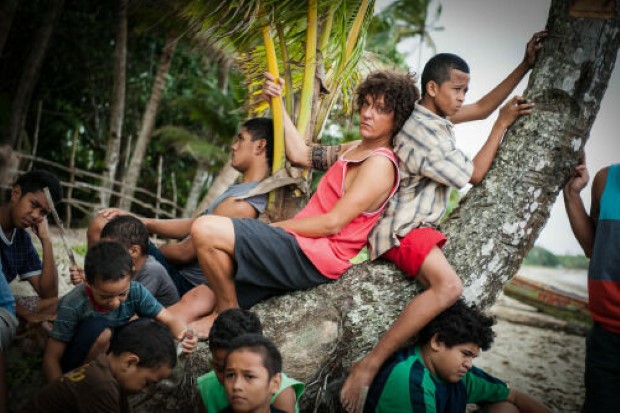 Most of the episodes follow a similar route to Jonah's storyline in Summer Heights High as he leads a gang of fellow islander students, calling themselves "Fobba-licious", and has constant run ins with a rival gang of Rangas (Ginger Kids), who are once again the target of Jonah's mischievous and combative ways.
There's also an older group of Islanders who call themselves "The Soldierz", who lurk around the front of the school in their hotted up cars and try to lure Jonah and his friends to engage in delinquent behaviour. After an incredibly bad decision sees Jonah facing the prospect of spending a year in Juvenile Detention, the officious young Tongan is forced to re-evaluate his priorities if he's ever going to fulfil his dreams of winning a talent competition in order to travel to America and get a recording contract for his younger brother.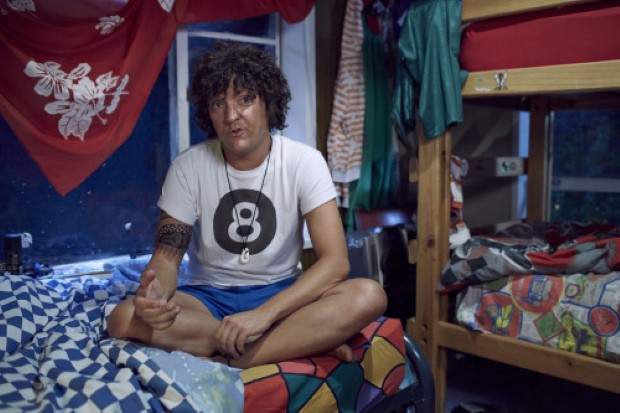 Jonah From Tonga has some well crafted moments throughout the series but a major letdown of the show, for this reviewer, was the reliance on casual racism and profane language in lieu of any actual jokes. All too often a scene will end with Jonah making an often nonsensical vulgar remark, and although funny initially, after awhile it just seems to be a case of lazy writing on Lilley's behalf. Just because the character himself is written to be a smarmy and foulmouthed brat doesn't mean that the series itself isn't able to offer more than that same juvenile sense of humour.
Admittedly some of this sentiment may come from binge watching the series in one sitting; unlike previous efforts which allowed for the other main characters to act as a buffer as the show explored multiple concurrent storylines, the choice to stick with Jonah and Jonah alone can make for fairly exhausting viewing, with the character not really being suited for long form narrative.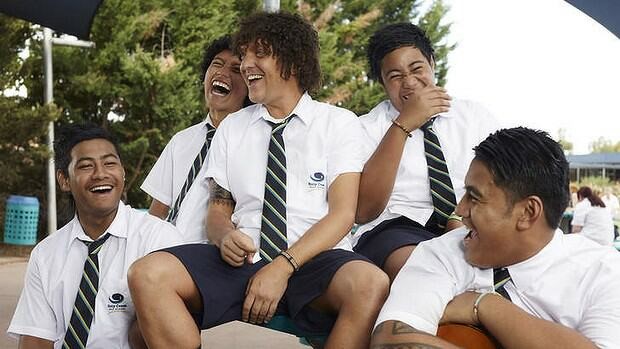 One could argue that the character's limited vocabulary and reliance on profanity is an authentic representation of the vernacular of a teenage boy, and I'd be inclined to agree, but beneath all of the swearing the show just seems to be lacking that special something that made Summer Heights High stand out from the pack.
That being said, as mentioned above there are some hilarious moments in the show, and long time fans will find it to be as enjoyable an experience as both Angry Boys and Ja'mie: Private School Girls, with the younger set bound to lap up the misbehaving exploits of Jonah and his gang. It's just a pity that Lilley seems to be taking aim at the easy and obvious jokes this time around rather than presenting something that's just as loaded with pathos and astute satire as his earlier efforts.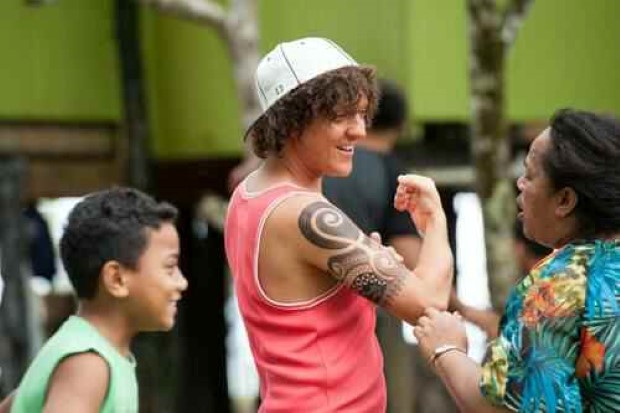 Roadshow's transfer is clean and clear with a crisp image and no signs of any artefacts, crushing, banding or compression. Colours are vibrant and naturalistic and are complemented by the documentary shooting aesthetic of the series.
The audio track is also quite superb, although it can get a little crowded due to the characters yelling over the top of one another, this is more to do with the style of the series rather than a flaw in the mastering, with is consistent with sound levels and speaker directionality throughout.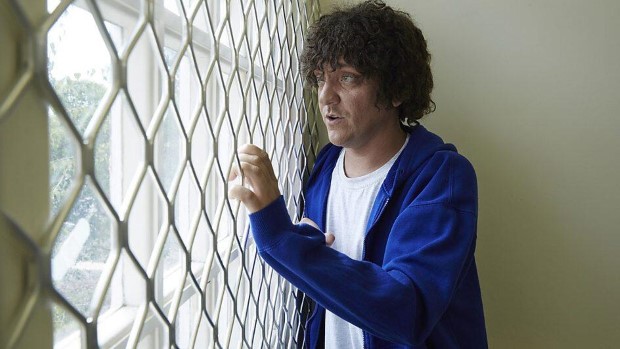 Special Features
This release features a decent raft of extra features for the discerning viewer to work their way through, including fly-on-the-wall featurettes that show how certain scenes are filmed, a collection of deleted scenes and some bloopers. The making-of vignettes dispense with cast and crew interviews for the most part and just focus on giving an inside look to the filming process, although there are some brief moments of interaction with the camera that offer a unique insight into the production.
There are a stack of deleted scenes, some which hit the mark and make you wonder why they were removed from the finished project and others that fall short and border on the cringe worthy, but overall they're a nice addition to the DVD set and the full "Don't Be a Bully" video is a nice touch. There's also a short sequence of bloopers that are exactly what you'd expect and a handful of trailers for Chris Lilley's other productions, plus an Ultraviolet copy of the series.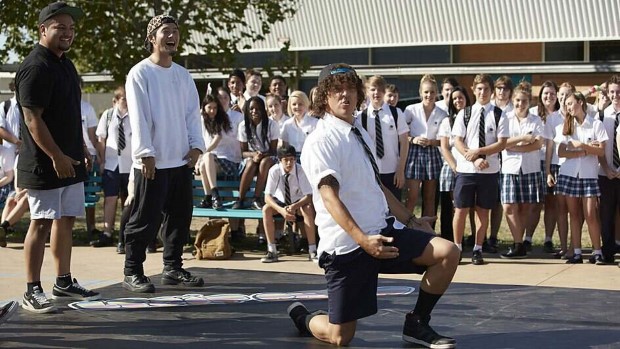 List of Features:
–       Deleted Scenes (89:57)
–       Bloopers (4:47)
–       Trailers
Behind The Scenes:
–       Holy Cross (7:40)
–       Laz House (6:49)
–       Rangas (5:44)
–       Juvey (6:43)
–       Bowling Alley (2:58)
–       Feel Da Beat (1:55)
–       Recording the Music (3:33)
–       Casting (5:34)
–       Opening Titles (1:47)
–       Tonga (6:23)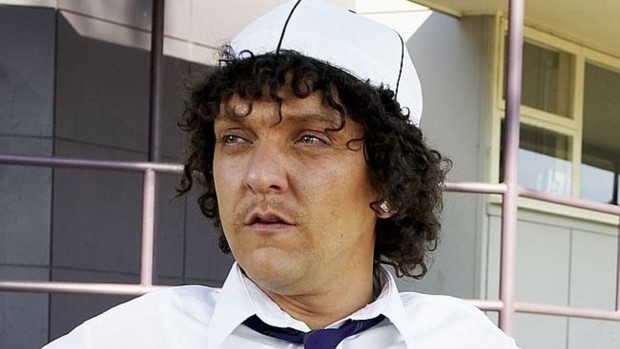 Final Thoughts
Fans of the character of Jonah will appreciate this expansion of his story and the few brief looks into his background that kind of serve to shed a light on the root cause of some of his behavioural problems; others will simply laugh themselves silly over his non-sequitur insults and vulgar behaviour.
Even more may find themselves yearning for the days of Chris Lilley's earlier series', where the now established characters didn't quite come off as the caricatures that they can be accused of becoming with these more recent efforts, and of course, there will also be those wowsers who take offense to the racist humour, overabundance of swearing and juvenile direction of the storyline.
Simply put, Jonah From Tonga is bound to be more than a little divisive. If you're a fan of Lilley's work, then chances are you'll find some merit in this, his latest effort, although, like me, you may find yourself feeling underwhelmed by the final product.
Still, it's great to see creator driven work like this still being put out by the ABC and one hopes that that artistic freedom will persist and allow artists to maintain full creative control over their work for years to come, even if it does mean that some creators sacrifice the emotional core of their characters in order to squeeze in some more dick jokes.
Jonah From Tonga is slightly disappointing when compared to previous efforts, but far from terrible and bound to find an appreciative audience.