Action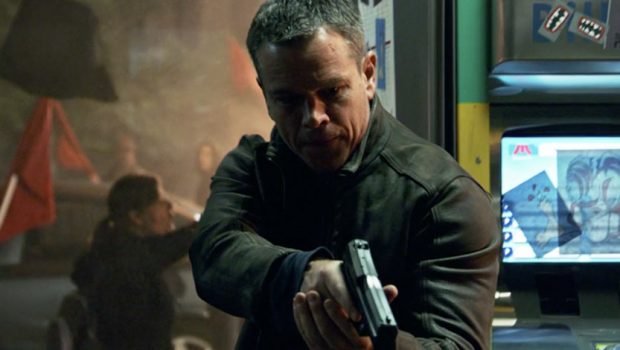 Published on October 27th, 2016 | by admin
Jason Bourne, November 23, 2016
Universal Sony Pictures Home Entertainment is releasing Jason Bourne – available to own on 4K ULTRA HD, Blu-ray, DVD & Digital from November 23, 2016.
Matt Damon (The Martian, Greenzone) returns to his most iconic role after a nine year hiatus in Jason Bourne, the next chapter in the explosive Bourne franchise, available to own on 4K ULTRA HD, Blu-ray, DVD & Digital from November 23, 2016. This high octane, edge of your seat, espionage thriller features an all-star cast including Oscar® winners Alicia Vikander (The Danish Girl, Ex Machina) and Tommy Lee Jones (Criminal, The Homesman), French superstar, Vincent Cassel (It's Only the End of the World, One Wild Moment) and British newcomer, Riz Ahmed (Nightcrawler, Closed Circuit), with Julia Stiles (The Drowning, Blackway) reprising her role in the series.
Still grappling with his demons and haunted by his past actions, Jason Bourne (Damon), former black ops agent, has re-surfaced after years of living in the shadows, to track down CIA director, Robert Dewey (Jones), who may have been linked to his father's death. A riot in a Greek city, a deadly confrontation on the crowded streets of London and a spectacular car chase and showdown in Las Vegas; it's a chaotic cat and mouse chase that plays out all over the world.
Paul Greengrass (Captain Phillips, Green Zone) is a virtuoso filmmaker. He has expertly woven brilliantly choreographed action scenes with themes that resonate in our post Snowden, WikiLeaks world. The jittery hand-held cameras shatter your nerves, and the truly special effects are mostly practical, not CGI. Even if you've seen all the Bourne films, Greengrass's commentary on cyber terrorism and the new surveillance state offers something fresh to the franchise; it's a model film with a solid script and seasoned leading performances.
Find yourself glued to the screen once the credits have finished rolling with additional special features only available to home entertainment viewers. The 4K Ultra HD, Blu-ray, DVD and Digital includes commentary from the cast, filmmakers, stunt performers and fight coordinators, plus behind-the- scenes features that take viewers inside the making of the film's intense stunt choreography and one of the wildest car chases in Bourne history.
Be drawn out from the shadows and join the CIA's most lethal former operative in Jason Bourne.