Action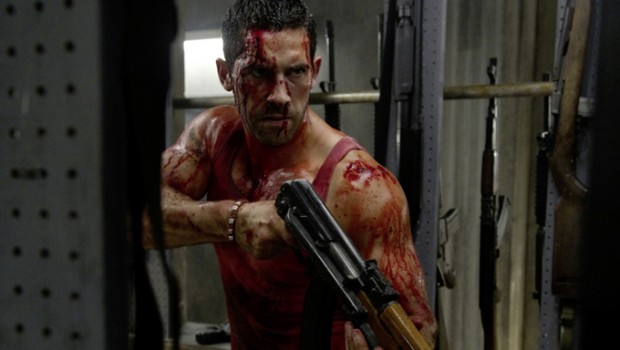 Published on January 12th, 2016 | by admin
Jarhead 3 ­ February 18, 2016
Universal Sony Pictures Home Entertainment is releasing Jarhead 3 – available to own on Blu-ray™, DVD & Digital from February 18, 2016.
The next chapter of the action-packed franchise, Jarhead 3 tells the story of a U.S Embassy in the Middle East that comes under attack when a routine assignment explodes into an international crisis. Martial arts master Scott Adkins (The Expendables 2, Zero Dark 30) stars alongside Charlie Weber (How To Get Away With Murder, Vampires Suck) in the gritty and thrilling Jarhead 3.
Corporal Evan Albright (Weber) joined the elite Marine Corps Security Guards to save the world and experience the frontline action. However his first assignment, protecting a U.S. Embassy in a seemingly safe Middle Eastern capital, relegates his unit to wrangling 'gate groupies' protesting outside the compound and honing their marksmanship by playing video games.
Unknowingly, Albright and his team are caught off guard when they face a surprise attack from well-trained militants who attempt to kill an informant in the embassy. Heavily out-gunned, the group have to muster all the courage and firepower they can as their routine assignment spirals into a bloodbath.
Jarhead 3 is a gritty and unsettling look into the brutal lives of soldiers and the brotherly bond they form as they experience the perils of the frontline.