3DS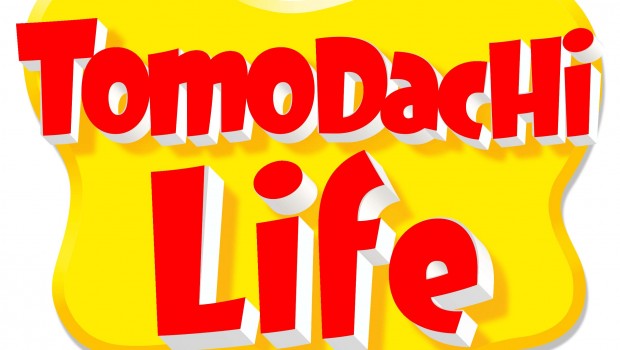 Published on May 7th, 2014 | by admin
JAPANESE PHENOMENON TOMODACHI LIFE DEBUTS IN AUSTRALIA AND NEW ZEALAND AS NINTENDO LAUNCHES BRAND NEW IP FOR WESTERN AUDIENCES ON 7TH JUNE
7th May 2014 – Nintendo introduces Tomodachi Life: a title exclusive to Nintendo 2DS and Nintendo 3DS systems that has already taken Japan by storm and is now set to surprise and delight Western audiences from 7th June, as they find out the answer to one simple question: what happens when all your favourite people become Mii characters and live their lives all together on an island?
Tomodachi Life puts a personal community in your pocket, starring people you know, such as your friends, parents, your teacher and anyone else you've ever dreamt of befriending. All these familiar faces appear in-game as Mii characters, the avatar system first introduced on Nintendo's Wii console in 2006 and later adopted on Nintendo 3DS and Wii U. Since its launch, players around the world have enjoyed creating Mii characters of themselves, their friends and families, fictional characters and even celebrities; as such the current worldwide Mii population stands at a staggering 200 million. For the first time in Nintendo's history, Mii characters can now exist in Tomodachi Life as living, relatable characters with a voice and a personality all their own… And it's little wonder that surprising things will happen when those Mii characters get a mind of their own! Players will become the director to their Mii characters' lives by helping them find love and happiness, and as the drama unfolds, each hilarious scene can be easily shared on a range of social networks. Almost anything is possible in Tomodachi Life – Your friends. Your stories. Your life.
So what does "Tomodachi" mean? It is Japanese for "friend", and friends are at the heart of this game. The unique concept of Tomodachi Life was created by Nintendo videogame designer Yoshio Sakamoto, who envisioned a game where Mii characters could be living almost as "pets", so players could enjoy watching them interact and feel empathy for what happens to them. The first game in the series was only released in Japan on Nintendo DS in 2009, where the series has gone on to sell over 5.5 million copies to date as it has brought Mii characters to life like never before.
For the first time, Mii characters can speak and sing in English, while a variety of voice settings allow players to adjust the pitch, speed or intonation to match their real-life counterparts. On top of that, Tomodachi Life introduces sixteen personality types that dictate the way a Mii acts, reacts and interacts with others on the island. Mii characters of your nearest and dearest may behave as you'd expect them to, or will their actions take you by surprise?
Life can be a rollercoaster, and Tomodachi Life has all the thrills and spills of a quirky soap opera. Witness and participate in life-changing and often hilarious situations through simple Touch Screen interactions. Could you bring harmony to quarrelling mates? Coax friendship into romance, then lend a hand with the proposal? Could you help babysit your couples' children, then let them explore the world via StreetPass when they've grown up? (Don't worry, they'll write home on occasion with tales of their adventures!)
The island itself offers a range of activities and destinations. It's filled with shops and places that Mii characters love to socialise in, while everyone lives together in the spacious Mii Apartments building. Head to the Supermarket to stock up on the food that will make your Mii characters happiest or see what they're up to at the Amusement Park, which boasts rides and magic shows. You even might stumble upon some juicy gossip at the café, or go to the Concert Hall to watch your Mii characters rock out to songs with lyrics you've penned. There's even the island-wide Mii News network that keeps you up to date with all the latest crazy goings-on.
On top of that, there are many ways to personalise your world in Tomodachi Life, with a huge variety of clothing, hats and home interiors for sale at shops, where stock changes daily. Dress your Dad's Mii up in a formal suit or a dinosaur costume, or decorate your little brother's apartment to look like a tropical beach escape. Gift Mii characters with items and if you are lucky enough you may get a treasure in return!
Sharing the joy of Tomodachi Life with real-life friends is just as easy as experiencing it in-game. At any time players can take screenshots of every precious or larger-than-life moment. These snaps can immediately be posted to Facebook, Twitter or Tumblr to extend the experience with others… Because when your Nan hooks up with your teacher, well, it's hard to keep it just to yourself!
Tomodachi Life – the uniquely quirky Japanese phenomenon – arrives in Australia and New Zealand on 7th June 2014, available exclusively to the Nintendo 2DS and Nintendo 3DS systems at retail, or as a digital version on Nintendo eShop*.