iOS Hardware & Accessories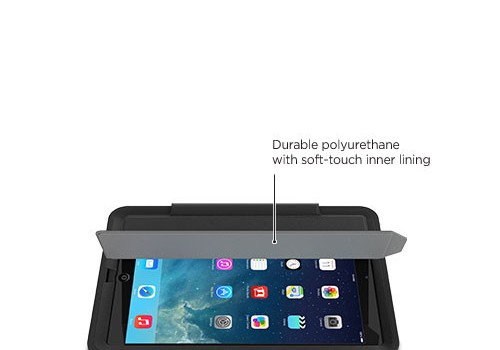 Published on August 13th, 2014 | by admin
iPad Air Case nüüd Cover/Stand Review
Summary: The iPad Air Case nüüd Cover/Stand is quite versatile, looks professional and will probably outlive your iPad Air
iPad Air Case nüüd Cover/Stand
Company: Lifeproof
Product: Protective Case
Reviewer: James Wright
The excellent Lifeproof nüüd uses screenless technology to not only protect your iPad Air from snow, water, dirt and drops but also gives the user full access to the touch screen of their Apple tablet. There's actually no screen protector which does cause a little quandary! So in order to give your iPad Air an additional layer of functionality with the nüüd, Lifeproof have released a very functional iPad Air Case that doubles as a case and stand.
Features
Compatibility:
Works with LifeProof nüüd for iPad Air cases
Function:
Provides maximum screen protection from impacts and scratches
Folds into a stand for reading, watching and typing
Material:
Made of durable polyurethane with soft-touch inner lining
Usability:
Easy to install and remove from the nüüd for iPad Air case
FOUR PROOFS
Water Proof:
Fully submersible to 6.6' (2m)
Dirt Proof:
Totally sealed from dirt and dust
Snow Proof:
Completely closed to snow and ice
Shock Proof:
Survives drops from 4' (1.2m)
The best part of this product is that when combined with the nüüd, it gives the user an almost holistic experience for the iPad Air. This means that when you're transporting your iPad Air, you now have a case to close to protect the screen. The case also has a smooth leatherette exterior for additional protection and the inner case is soft polyurethane which ensures that your screen will not be scratched when closed.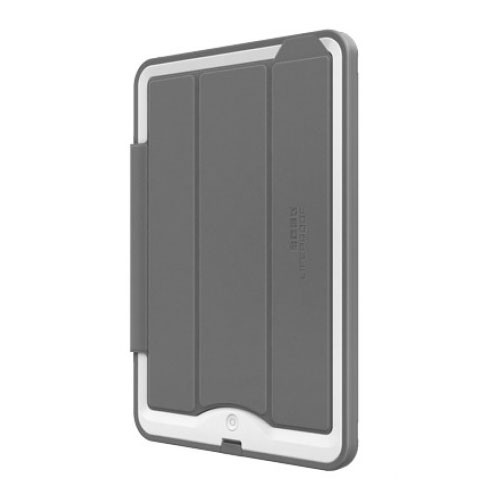 Another great aspect of this case is that it can be used as a stand when you're using your iPad and is great for watching movies or surfing the net. In terms of installation, your iPad Air with the Lifeproof nüüd fits snuggly inside the Cover/Stand. It's also quite easy to remove.
Specifications
Device Compatibility: iPad Air
Unit Dimensions: 7.4 x 0.3 x 9.6in
Unit Weight: 0.46 lbs
Final Thoughts?
The iPad Air Case nüüd Cover/Stand is a must have appendium to your Lifeproof nüüd that is basically the final layer of protection. The iPad Air Case nüüd Cover/Stand is also quite versatile, looks professional and will probably outlive your iPad Air. Recommended!