iOS Hardware & Accessories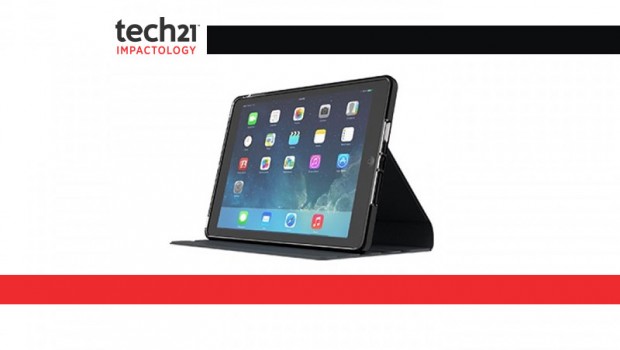 Published on March 2nd, 2015 | by James Wright
Impact Folio for iPad Air Review
Summary: Impact Folio for iPad Air is a great protective folio case from tech21 that gives some great protective benefits to your investment!
Impact Folio
Company: Tech21
Price: $99.95
Availability: JB HI-FI
Product: Folio Case
Compatibility: iPad Air
Reviewer: James Wright
Available at JB HI-FI, Apple & Tech21, the Impact Folio for iPad Air is the latest FlexShock case from Tech21 that gives your iPad Air its own suit of armour that has been designed to protect your precious investment from accidental drops. tech21 also boast that due to the FlexShock technology, it offers advanced impact protection of up to 1.8 metres which absorbs and dissipates potential damage away from your iPad Air.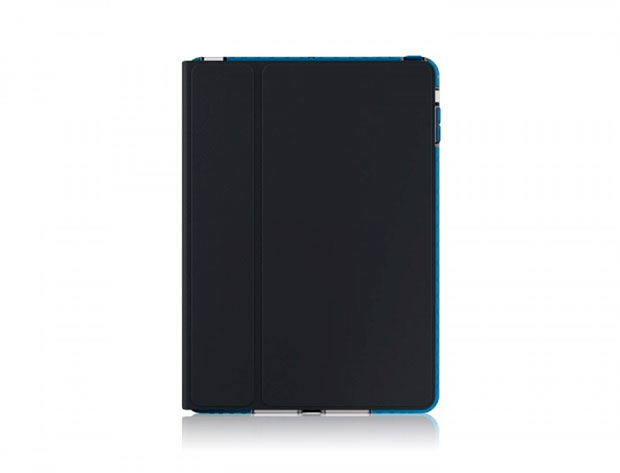 Features
Advanced impact absorption through FlexShock™ and geometric ribbing structure
Built to exceed MIL-STD 810G.516.6 to 1.8m/6ft
Fully integrated folio cover
Multiple folio positions: landscape viewing and typing angles
Auto wake magnets Mechanical button for ease of use
Access to all features
This product from tech21 also comes in a variety of different colours that includes Black, Blue/Grey, Grey/Black (reviewed) and Grey/Brown. In terms of installation, your iPad Air simply fits snuggly into the folio holder which is made from the FlexShock technology. This technology is basically a ribbed material which absorbs, dissipates and repels shock forces away from the iPad Air.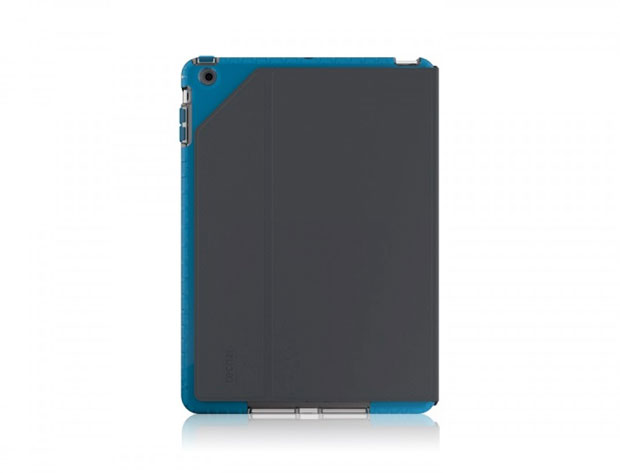 However this is not the only form of protection, as the folio case also has other impact material built around its design like the soft TPU shell to once again move the shock away from your iPad Air. Another highlight is that the case supports an auto wake magnet which means when the folio is opened, your iPad Air gets activated and when closed, it automatically goes into sleep mode.
As it's a folio design, it allows four different viewing angles for hands free use of your iPad Air such as watching movies or listening to music. Another highlight of the folio case is the external material which does give the user additional grip while using the product, especially for carrying it around.
The only downside to the case is that because your iPad Air fits so snuggly into the folio, it does require a little more force to remove it. However with that said, once installed, you have full access to all ports, cameras and features of your iPad Air. With that said, it's better to be snug then loose!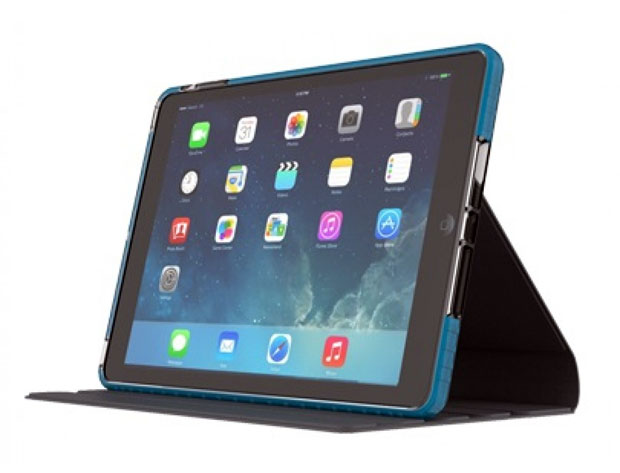 Final Thoughts?
If you're looking for a decent iPad Air folio case with great protection than the Impact Folio by tech21 definitely ticks all the right boxes for not just protection but also appearance. It's a well designed product that uses hybrid protection technologies to protect your Apple tablet that boasts easy installation and full access to all features of the iPad with some groovy viewing angles.
Recommended!
https://www.tech21.com/apple-tablet-cases/l/impact-folio