Action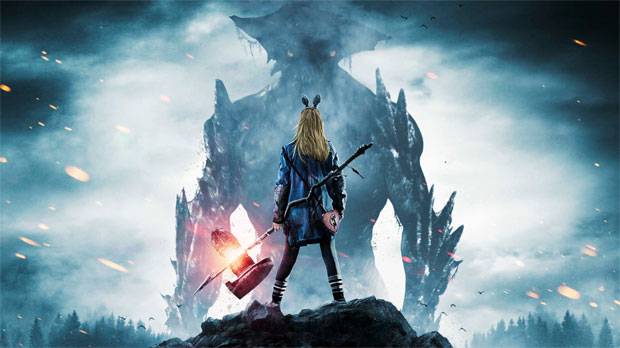 Published on July 22nd, 2018 | by James Wright
I Kill Giants DVD Review
Summary: I Kill Giants successfully brings the graphic novel to life with an outstanding cast
Based on the graphic novel of the same name, this live-action film successfully captures the magic and powerful emotions of this fantasy story courtesy of actor Madison Wolfe who plays the lead character and really brings her to life. The story of I Kill Giants revolves around Barbara (Wolfe), a girl in high school who is not only a loner (she also enjoys Dungeons & Dragons) but is being raised by her sister (Imogen Poots) who is also looking after their brother.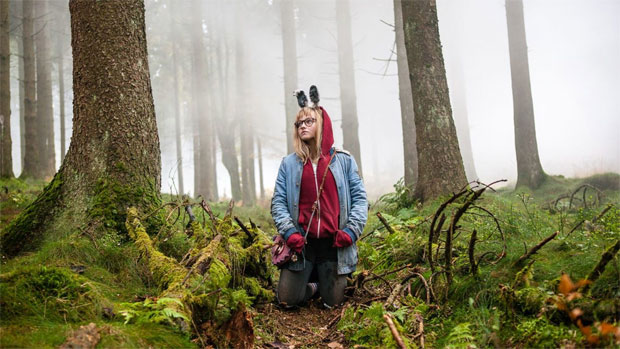 However Barbara is not your average teenager because after school she battles giants in order to keep their town safe from this ancient evil and these battles are quite spectacular. There of course is a twist… are these giants real or is this just the wild imagination of Barbara as a way to give her life meaning. As a result, we are introduced to school counsellor Mrs. Mollé (Zoe Saldana) who is supporting this "troubled" girl.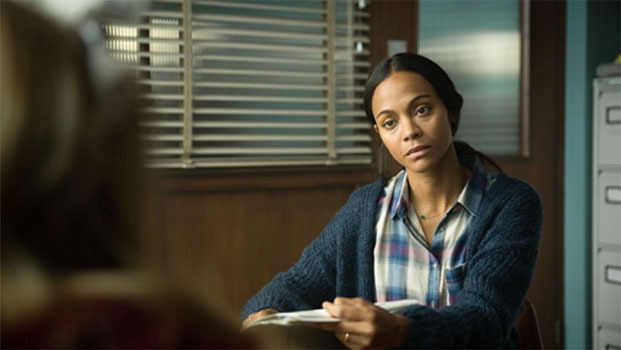 Adding to the world of Barbara, the giant killer is Sophia (Sydney Wade), another lonely teenager who has recently moved to America from England and gravitates to our heroine, even though she is busy protecting the world and ignoring the taunts from her bullies at school. Although there is a strong narrative behind I Kill Giants, including some very subtle messages, the special effects used in the film channels this otherworldly element really well and with most of these scenes taking place in the forest, it creates this almost modern hybrid fairy tale which is quite magical.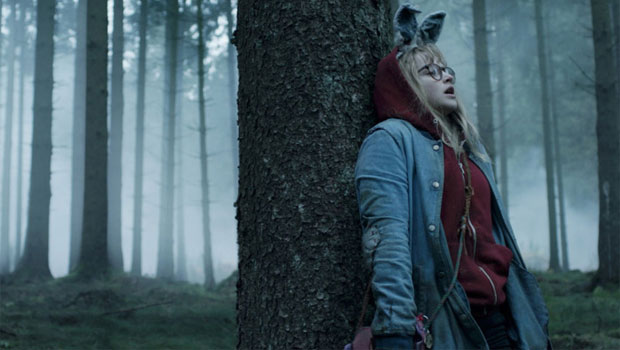 Sure it may not be at the same calibre as today's blockbusters but somehow it works with the overall theme and mood of this gripping story about a teenage girl finding her place in the world. Furthermore, there are strong performances by all involved, particularly Madison Wolfe who has this nonchalant attitude but deep down, she is something more.
Also, the talented Zoe Saladana lends herself well to this caring counsellor as she tries to unpack the puzzle that is Barbara and importantly, both these actors really pay homage to the original graphic novel from Joe Kelly and Ken Nimura. Imogen Poots is another strong actor and brings the role of this caring sister life, without it being just another cliché as she attempts to hold both the real and magical worlds of Barbara at bay.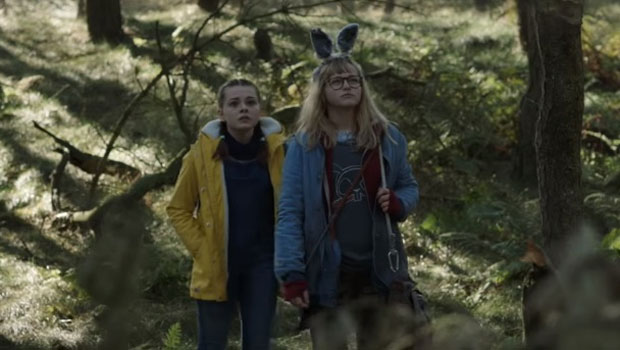 Video & Audios
I Kill Giants is well presented on DVD with some strong video and audio quality that helps with the overall atmosphere of his story. Colours when used are vibrant, blacks and deep as the live action flawlessly merges with the CGI that helps keep you invested from start to finish. There's also some great audio moments, particularly with the battles and the first time we see a giant.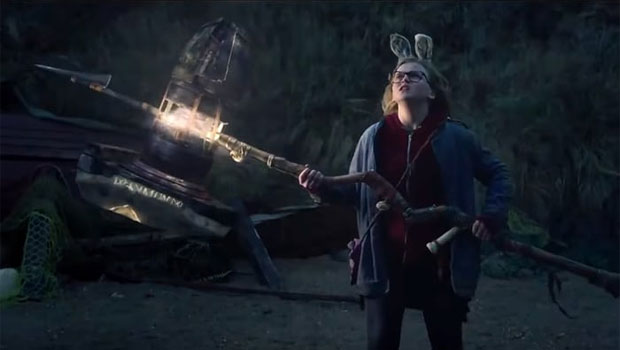 Final Thoughts?
Movie adaptations of graphic novels are generally good and even though this is based on a comic, the creators respect the source material and tweak it just enough to build a compelling film. It also has a great protagonist and actor Madison Wolfe is perfectly cast as this giant killer. Then you have the story of Barbara which works on many levels and is definitely one of those films that can be watched and enjoyed time and time again.