Action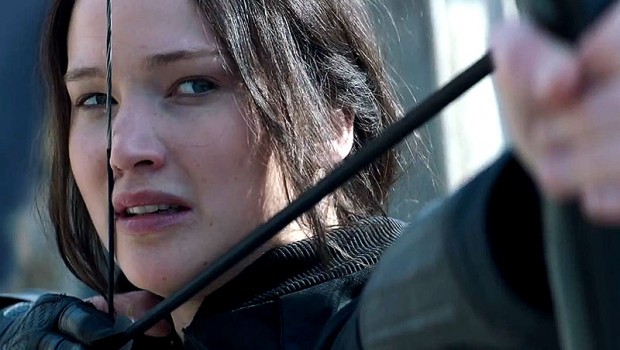 Published on January 23rd, 2015 | by admin
The Hunger Games Mockingjay – Part 1
The #1 film of 2014 comes to Blu-ray, DVD and Digital.

Roadshow Entertainment can today announce that Australia will be releasing THE HUNGER GAMES MOCKINGJAY – PART 1, on Digital from Wednesday 18th February and on DVD & Blu-ray from Friday 6th March, both within hours of the US releases. This will be the longest Digital window ever offered by Roadshow Entertainment in Australia on a home entertainment release.
In line with Village Roadshow's commitment to reduce waiting times for Australians, the US will release on Digital platforms on Tuesday 17th February, mere hours ahead of Australia, and Blu-ray & DVD on Friday 6th March, day & date with Australia.
THE HUNGER GAMES MOCKINGJAY – PART 1 was the highest grossing film of 2014 in Australia. Since opening in cinemas on November 20, it has taken more than 34 million AUD domestically, and more than 700 million USD worldwide.
The Blu-ray release features over 2.5 hours of special features (detailed below) which will also be available with the iTunes release.
Based on the best-selling third novel of Suzanne Collins' award-winning trilogy, and directed by Francis Lawrence, THE HUNGER GAMES MOCKINGJAY – PART 1 reveals that the rebellion is growing. Katniss Everdeen (Jennifer Lawrence), girl on fire, has survived and is recovering from the cruel and haunting Quarter Quell deep inside the bunkered catacombs of District 13. Separated from some of her closest allies and fearing for their safety in the Capitol, Katniss finally agrees to be the Mockingjay, the symbolic leader of the rebellion. Still uncertain as to whom she can trust, Katniss must help District 13 rise from the shadows, all the while knowing that President Snow has focused his hatred into a personal vendetta against her—and her loved ones.
THE HUNGER GAMES MOCKINGJAY – PART 1 features an acclaimed cast including Lawrence, Josh Hutcherson, Liam Hemsworth, Woody Harrelson, Elizabeth Banks, Philip Seymour Hoffman, Jeffrey Wright, Willow Shields, Sam Claflin, Jena Malone with Stanley Tucci and Donald Sutherland reprising their original roles from The Hunger Games and The Hunger Games: Catching Fire. The impressive lineup is joined by five-time Academy Award® nominee Julianne Moore, Mahershala Ali (House of Cards), Natalie Dormer (Game of Thrones), Wes Chatham (The Help), Elden Henson (Jobs) and Evan Ross (Jeff, Who Lives at Home).
#MockingjayLives