Comedy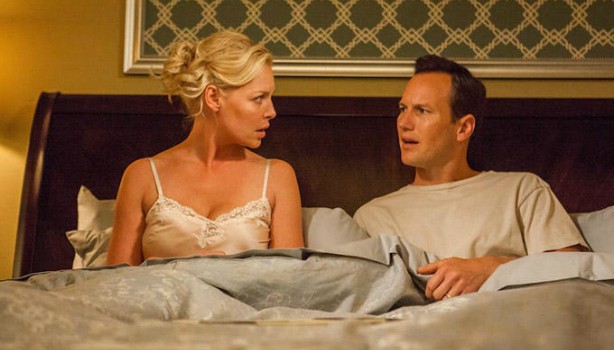 Published on April 15th, 2015 | by admin
Home Sweet Hell ­ May 21, 2015
Universal Sony Pictures Home Entertainment is releasing Home Sweet Hell – available to own on Blu-ray™, DVD and Digital from May 21, 2015.
Starring rom-com royalty KATHERINE HEIGL (Knocked Up, Grey's Anatomy) alongside PATRICK WILSON (The Conjouring, Insidious), Home Sweet Hell brings perfection to a new murderous level. Heigl stars as Mona, a woman who will stop at nothing, including killing the competition, to save her seemingly perfect suburban life. Featuring a star-studded supporting cast including JORDANA BREWSTER (Fast and Furious 7, Dallas), JIM BELUSHI (According to Jim, The Defenders) and KEVIN McKIDD (Grey's Anatomy, Brave).
Proving there is always more than meets the eye, Don Champagne (Wilson) seemed to have it all – a successful business, a perfect house, perfect kids and a perfect wife. That is, until he finds out that his wife Mona not only has a killer smile, but a killer style.
Cracks begin to form in the Champagne's slice of suburban heaven when Mona (Heigl) learns of her husband's affair with Dusty (Brewster), the stunning new salesgirl in his office. When Don finds out that Dusty has fallen pregnant, Don is left with no choice but to confess his affair to Mona. Threatened by the thought of Dusty running her picture perfect life, Mona will stop at nothing, including murder, to maintain their storybook life, where perception is everything.
Home Sweet Hell is a dark and twisted comedy where Dexter & American Psycho meet Stepford Wives. Featuring a plot that is full of surprising twists and turns, Home Sweet Hell is a hilarious take on suburban life.